In April 2012, Kristie and her husband went to a shelter near their home in Goodyear, Arizona, in search of a cat to adopt. "We had just gotten married," remembers Kristie, "and our home needed a cat because I've always had cats my whole life." The newlyweds met several of the available kitties, but they didn't feel a connection with any of the felines they encountered. Just when the couple had resigned themselves to leaving without a pet, one of the staff members at the shelter told Kristie and her husband there was one more cat they hadn't met:  Penny, a tiny tabby kitten with a cleft pallet.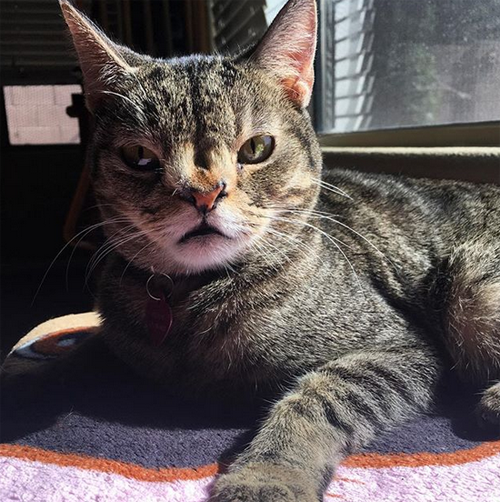 According to the shelter, Penny had been passed over by several other potential adopters because she looked different from other cats, and they were concerned that she wouldn't be able to find a home. Kristie and her husband were eager to meet the special cat, and they were both smitten within moments of holding Penny for the first time. "She looked up at me ," says Kristie, "and it was love at first sight, literally."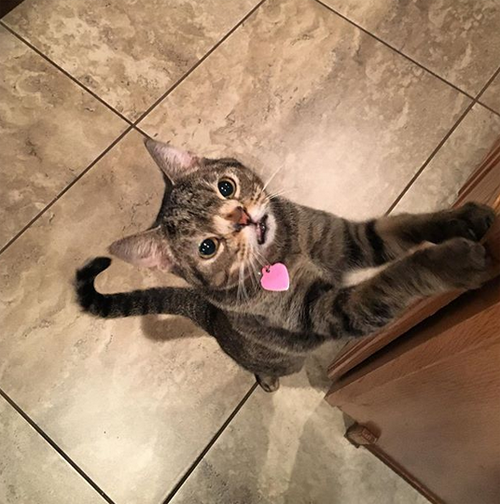 The couple adopted Penny, who was just a few weeks old at the time, that same day, unable to imagine beginning their life together without the tiny tabby as the third member of their little family.  "I really didn't pay too much attention to how she didn't look like most cats," remembers Kristie. "I just knew she needed to go home with me."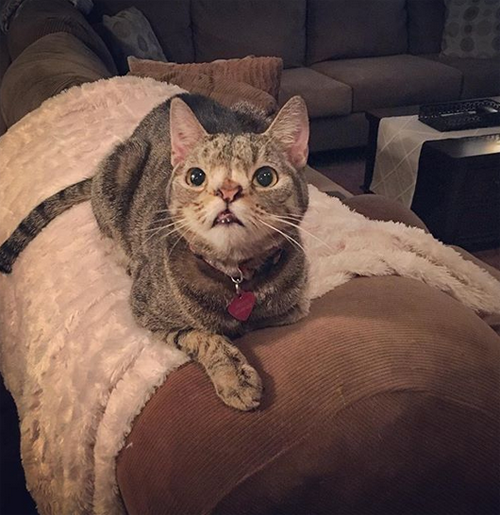 Not long after adopting Penny, the couple learned their beloved cat actually had a chromosomal abnormality similar to Down syndrome, not a cleft pallet. Consequently, this beautiful tabby's nasal structure is a bit different from other felines, which can sometimes make it hard for her to breathe. "She breathes really loud when she's trying to smell something," explains Kristie, "and she can't hold her food in her mouth without spilling it."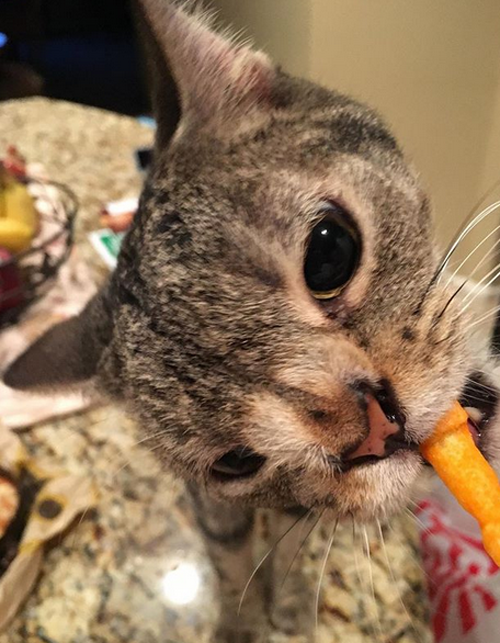 In addition to breathing issues, Penny sneezes a lot — "Like 15 sneezes in a row," says Kristie — but she's an otherwise happy and healthy kitty who loves spending supervised time outdoors with her family. "Penny loves going outside to watch the birds and chase geckos," says Kristie, "and she loves rolling around on the grass." A few years after Penny joined their family, Kristie and her husband decided to get a companion for their beloved tabby cat, adopting a handsome Russian Blue named Oliver. The pair are practically inseparable, and they love wrestling and chasing after each other.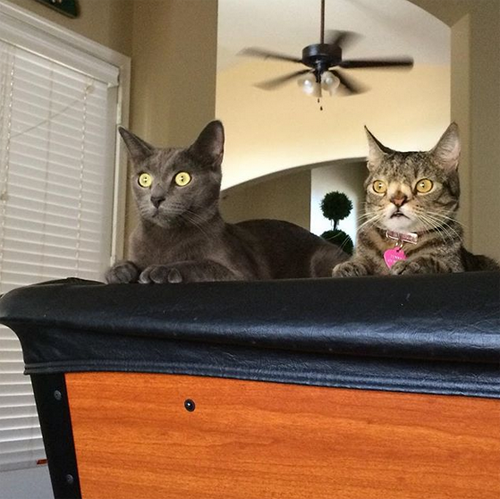 While Penny's family absolutely adores her, not everyone is accepting of her unique looks. "I definitely have heard a mixture of comments asking me, 'Why is your cat so ugly and weird looking?' " says Kristie. "It's sad because it's typical judging without knowing anything about her." However, Kristie and her family know that Penny is beautiful inside and out, even if she doesn't look like everybody else. "Penny is the absolute sweetest cat once you get to know her," Kristie says. "She's like a little human."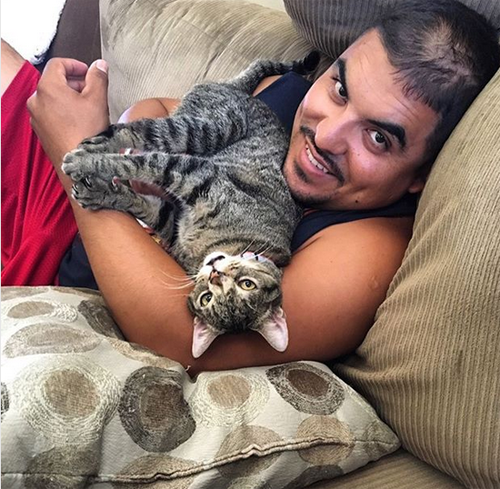 Thankfully, this gorgeous tabby — who was repeatedly passed over at the shelter because of her unique face — found the perfect home with people who absolutely adore her. "She is a big part of our family," says Kristie. "We can't imagine our lives without her."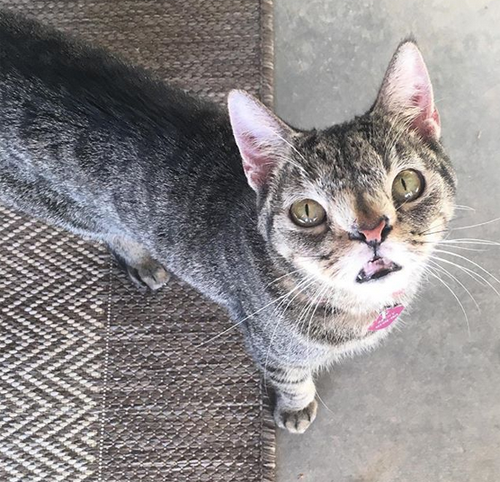 To learn more about this remarkable cat, you can follow Penny on Instagram.