Approximately four years ago, Whitney Bowes adopted Noelle, an adorable cat with radial hypoplasia (RH), after a friend shared a picture of the grey and white kitten with her on Facebook. "This looks like a Whitney cat," her friend said, knowing that Whitney — who has been working at a veterinary hospital in Ontario, Canada, for several years — would love the unique kitten. "I have an extra big heart for special needs [animals]" Whitney says.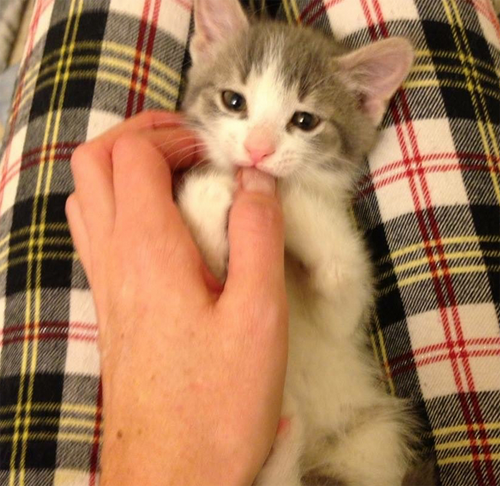 Noelle was definitely special: she was born in late September 2013, and she was the only kitten in her litter who had RH, a congenital disorder that has caused her forelegs to be abnormally short and twisted. Kittens with RH often have difficulty kneading their mothers' teets to stimulate milk production, which can make it difficult for them to nurse during the first few weeks of life. Thankfully, Noelle survived, allowing Whitney to adopt her in November 2013 when she just six weeks old.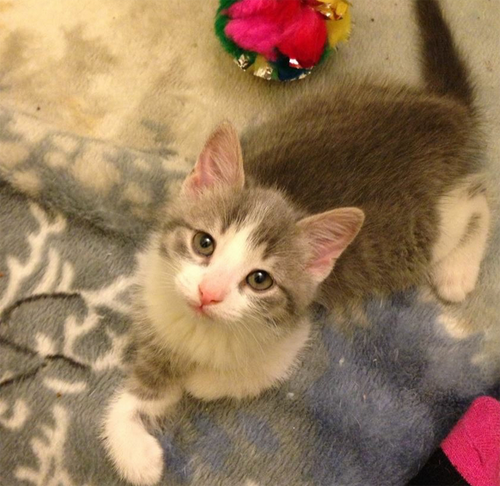 "Working in a veterinary hospital, I knew I could give her the best chance and care possible," explains Whitney. However, Whitney quickly discovered Noelle didn't need a lot of extra attention, despite the fact that her condition causes her to hunch forward when she walks, making her look a bit like a raccoon according to her mom. Also, cats with RH tend to sit up on their back legs, causing them to resemble squirrels, which is why kitties with radial hypoplasia are often referred to as "squittens."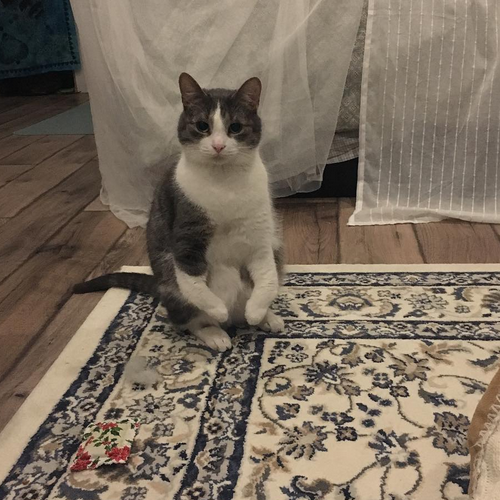 Noelle's unusual gait sometimes makes it difficult for her to get to certain places, like on Whitney's bed, so her mom uses steps to help this precious cat get where she wants to go. "I have runners and rugs and soft places," says Whitney, "but generally, she gets around well."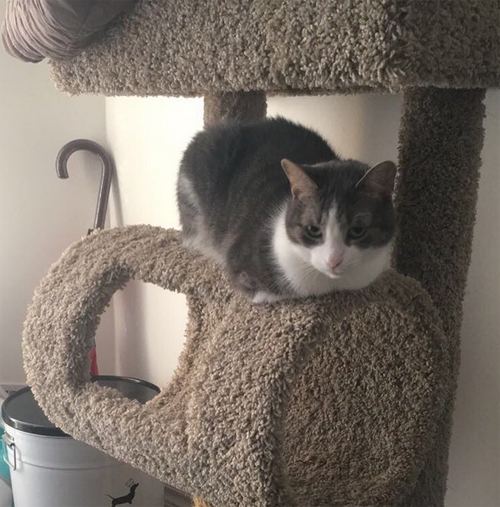 In fact, one of Noelle's favorite activities is going up and down stairs, and she loves to jump onto  door frames and hug them with her little legs. She's also very vocal, allowing Noelle to communicate with her mom when she needs help. "Noelle faces any challenges with problem solving, positivity and chirps," says Whitney.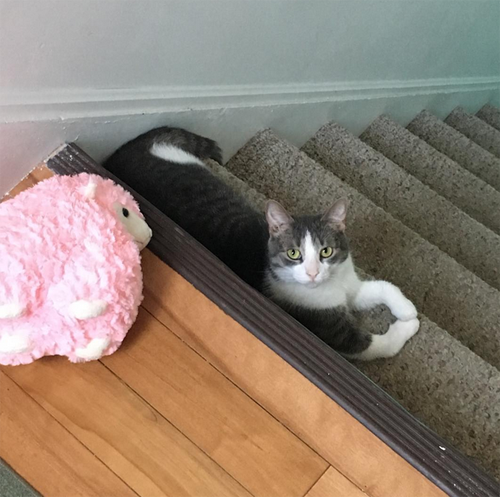 Noelle also likes spending time with her sister, Mimaw, and her brother Eddie, who has cerebellar hypoplasia, a neurological condition that impacts balance and mobility. While she doesn't usually enjoy being held, this special RH cat likes to cuddle with her mom, and Noelle can be incredibly loving. "Ask her on a good day for a kiss," says Whitney, "and she will plant one right on your mouth."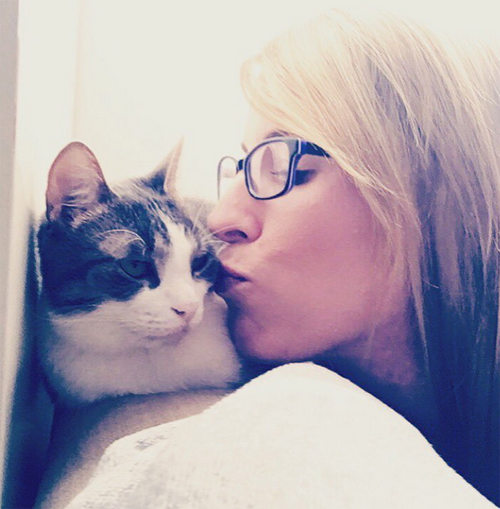 Despite her unique walk, Noelle has no trouble playing, and she enjoys tossing around her toy mice and finding new places to hide. "Noelle is incredibly precious," Whitney says. "Nothing slows her down." She also loves to eat, and Noelle even likes going to Whitney's job at a veterinary hospital to receive laser therapy to improve her mobility.
Radial hypoplasia is extremely rare, which has made it difficult for Whitney to find a veterinarian who has experience treating RH cats. "She has met at least six or seven veterinarians who had never seen it before," says Whitney.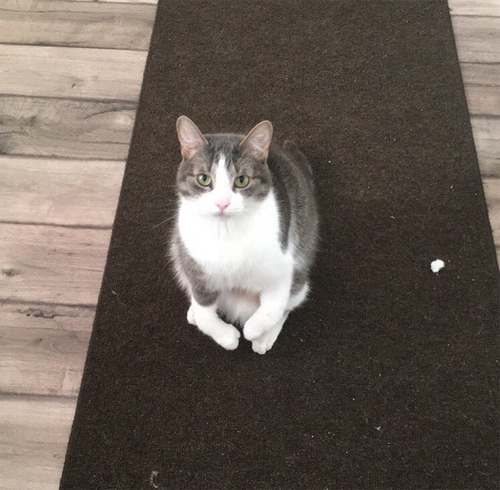 Because it's such an uncommon condition, Whitney knows some people have difficulty witnessing Noelle's unusual walk without feeling sorry for her, but she's confident there's no need for anyone to pity this adorably different girl. "These cats are not broken by any means," Whitney explains. "They adapt, they love life, and you adapt and love life alongside them."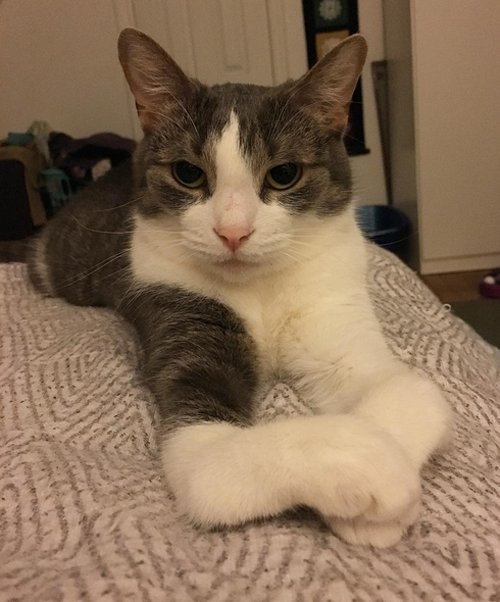 To learn more about Noelle, you can follow her on Instagram.