In January 2017, Maya Glick was working at her local animal shelter in Austin, Texas, when a family brought in Helix, a handsome tabby and white cat who was approximately four years old. According to the family, Helix — who was born with cerebellar hypoplasia (CH) in November 2012 — had become too difficult for them to care for, so they decided to surrender him to the shelter.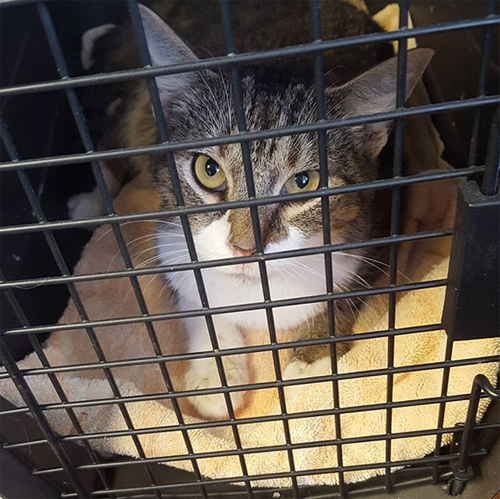 Cerebellar hypoplasia is a non-progressive neurological condition that can cause cats to have issues with balance and coordination, and they usually wobble when they walk and often have head tremors, so they may need assistance with eating and using the litter box. "CH can occur in utero when mama cats have dangerously high fevers while they are pregnant," explains Maya. "The part of the kitten's brain which controls balance and coordination doesn't fully develop."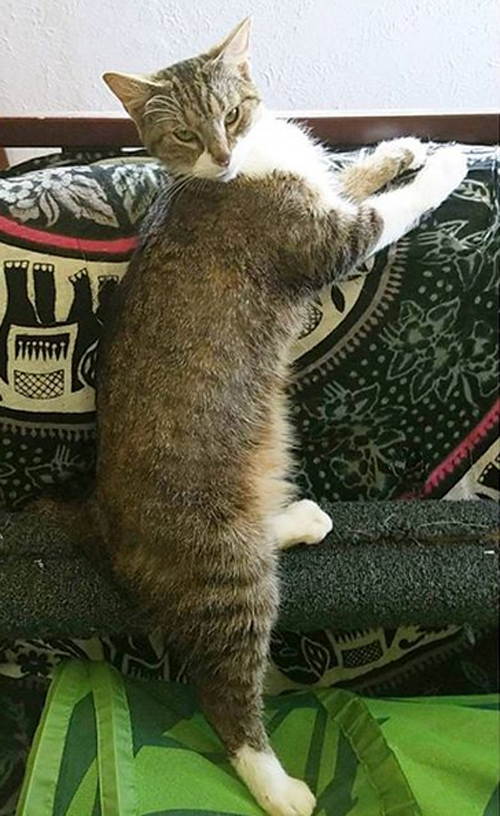 When Maya met Helix for the first time, she was immediately infatuated with the sweet and spunky tabby and white wobbly cat, and she was eager to bring him home to join her family. "I  had my husband come meet him," says Maya, "and he fell in love too!" With her husband Adam on board with adopting the adorable special needs cat, Helix left the shelter to begin his new life with the couple in their Austin home.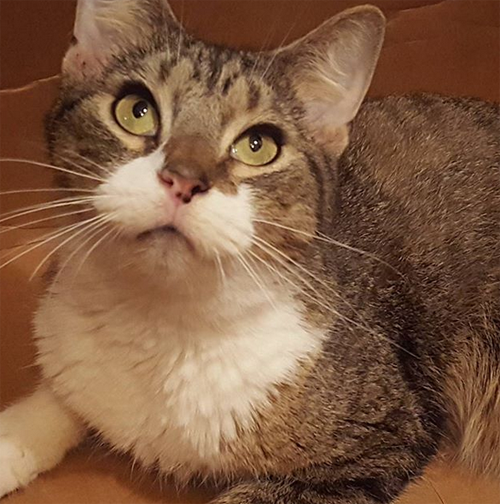 While Helix had been surrendered because his former family found him too hard to care for, Maya was confident she was equipped and ready for the challenge of a CH kitty. "I had already been working in animal rescue for a while at that point," explains Maya, "and had cared for or fostered special needs animals before."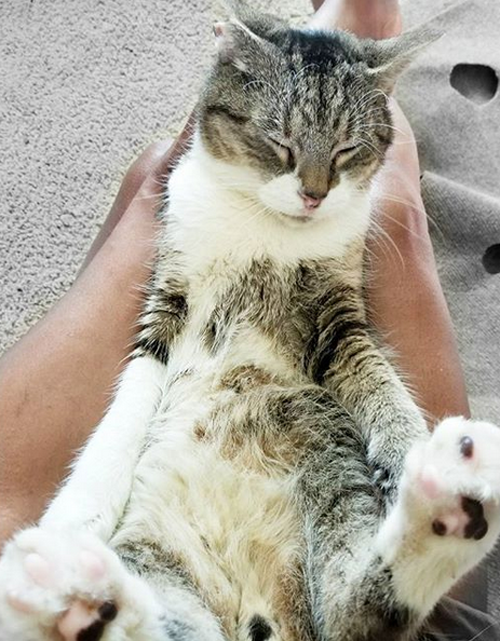 It didn't take Helix long to make himself right at home with his new family, further ingratiating himself with the Glicks. Also, this handsome wobbly cat proved that Maya was correct in her assumption that she would be able to accommodate Helix's special needs, although she says he's really not all that much more work than a typical cat.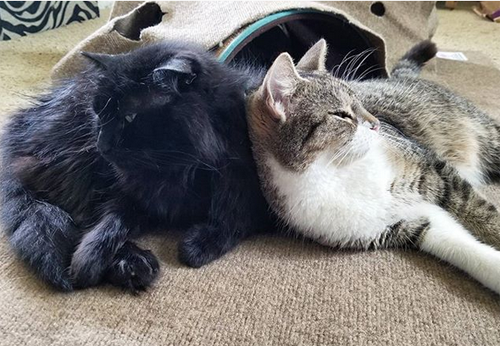 "We just make sure he gets dedicated playtime since he can't run around like the other cats when he gets hyper," says Maya, "and we put lots of rugs and pillows around to cushion his falls."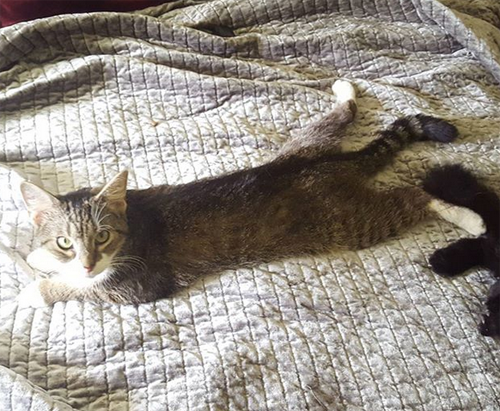 Helix — like many of his fellow CH cats — falls down a lot, which Maya says some well-meaning observers find upsetting to witness. "He may be clumsy, which some people find hard to watch," says Maya, "but he is healthy and happier than a lot of 'normal' cats!"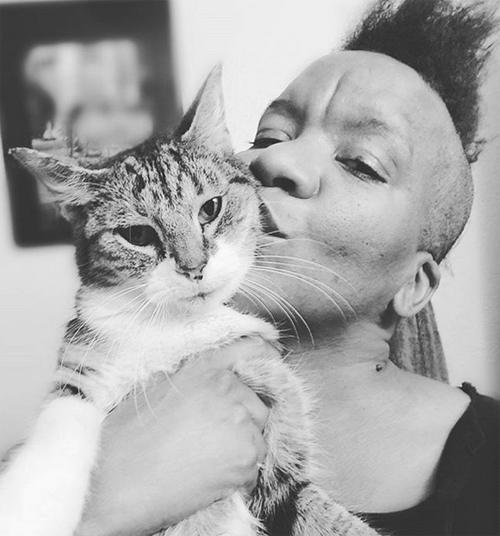 In fact, Maya, who has tons of experience with cats through her work at the animal shelter, believes Helix is the most active and spirited kitty she's ever met. "Helix is one of the most playful animals of any age or breed that I have ever seen," Maya says. "He gets so excited over toys and playtime."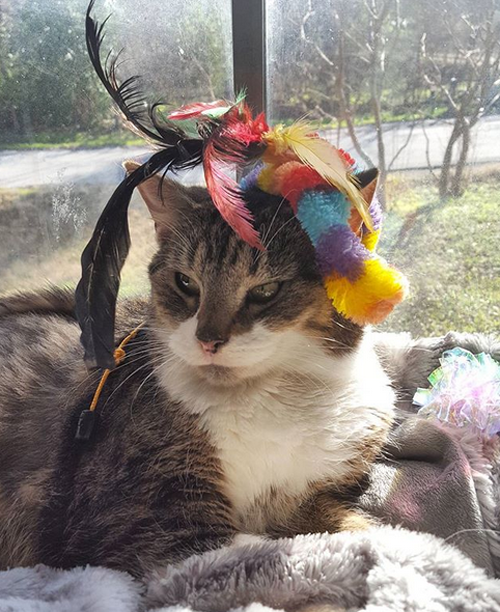 While Maya understands that some people my find it hard to see Helix fall over time and time again, she insists that wobbly cats like her special boy aren't suffering or in pain, nor are they bothered by their lack of coordination and balance. "His condition is all he has ever known," explains Maya, "so he doesn't experience the frustration that people imagine he does."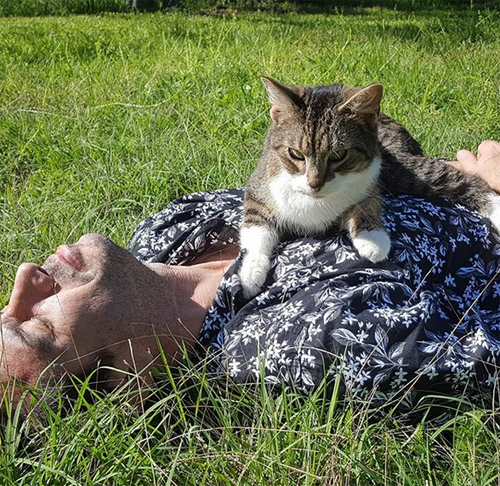 In reality, if people focused less on how often Helix falls and instead on how quickly he recovers, they would fall in love with him and be inspired by him in the same way he won Maya and Adam's hearts a year ago. "Caring for Helix hasn't been difficult at all!" says Maya. "He always gets right back up and keeps going!"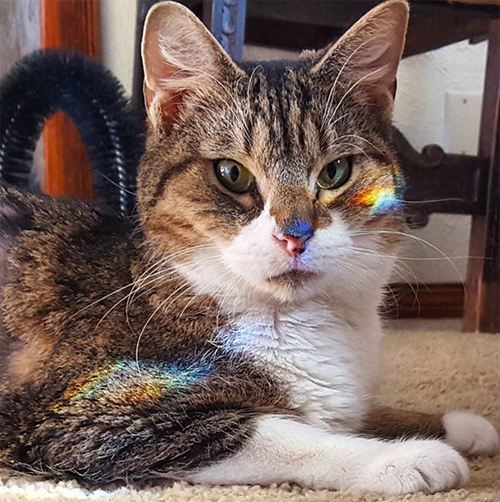 To learn more about the remarkable cat, you can follow Helix on Instagram.