When Alley Kay saw a video of Bubbi, a handsome four-year-old cat with a cleft lip, on TLC Animal Aid's Facebook page, she fell in love with the sweet tabby and white kitty with the adorably different face. Bubbi had been adopted from TLC Animal Aid, Alley's local animal rescue in Windsor, Ontario, Canada, when he was a kitten, only to be returned years later after he purportedly started having anger issues.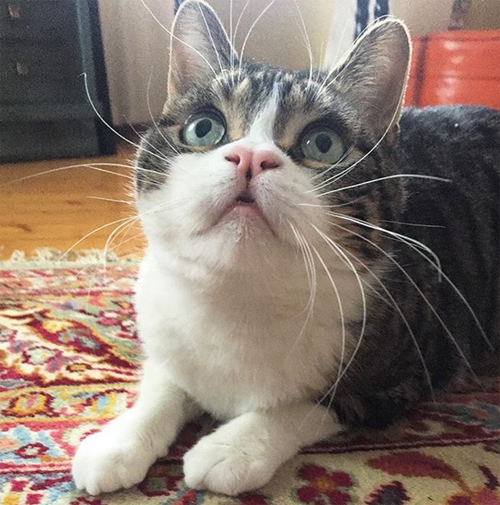 Alley immediately submitted an application to adopt Bubbi, and she soon learned that in addition to a cleft lip, this special cat was born with cerebellar hypoplasia (CH), a non-progressive neurological condition that impacts balance and coordination. Thankfully, Alley wasn't concerned about opening her home to a cat with cerebellar hypoplasia. "I wasn't hesitant at all about it," says Alley. "I had seen videos online and thought how sweet would it be to own a kitty so special."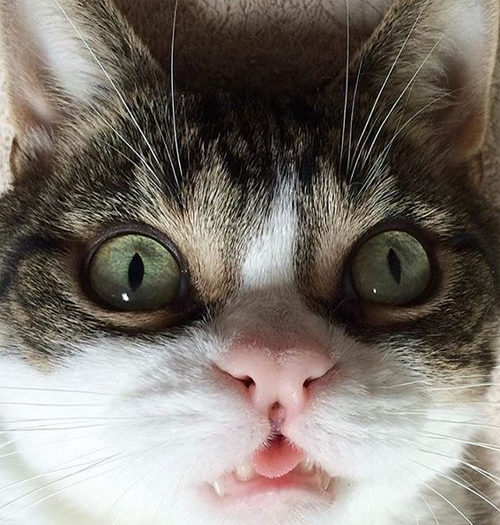 TLC Animal Aid decided Alley would be the perfect person to adopt Bubbi, and on October 5, 2017, he joined her family. Alley didn't have any experience with cerebellar hypoplasia, nor had she ever had a cat with a cleft lip, so she wasn't entirely sure what to expect with Bubbi.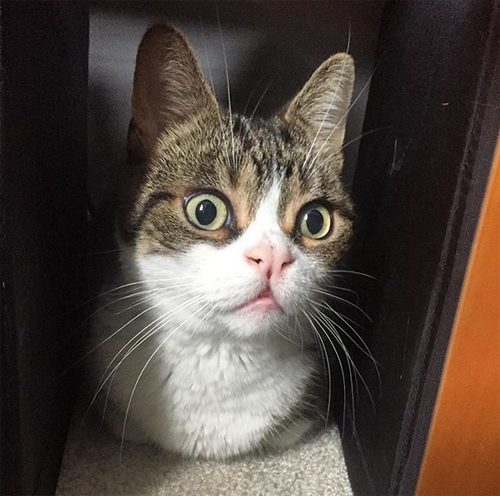 Cerebellar hypoplasia can range from mild to severe, with some cats being a bit wobbly on their feet, while others are unable to walk. "Bubbi has a less severe case of CH," explains Alley. "His main symptom is shaking his head. He kind of looks like a bobble head."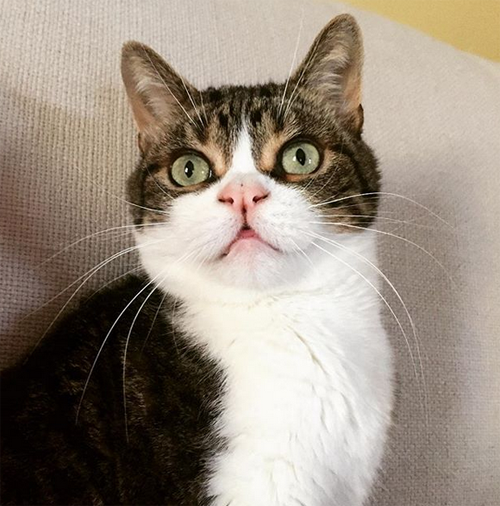 As a result, this adorable tabby and white feline doesn't have much difficulty getting around, although Alley admits Bubbi sometimes overestimates his agility and coordination. "He thinks he can make the jump or stand on a narrow window sill," Alley says, "but it doesn't always work out in his favor." Thankfully, Bubbi is incredibly resilient, and every time he falls or fails to stick the landing, he always gets up and tries again.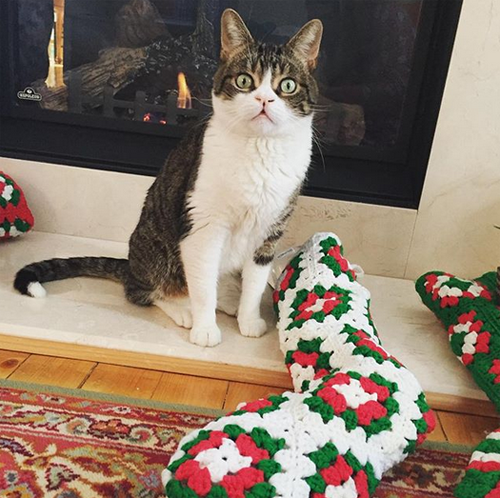 Due to his cleft lip, Bubbi sometimes has difficulty drinking water, and he tends to salivate a lot more than the average cat. "If he's in a really good mood and he wants lots of cuddles," says Alley, "he will drool all over you." However, Alley doesn't mind Bubbi's sloppy snuggles, nor is she bothered by his frequent snoring, a product of his unique facial structure.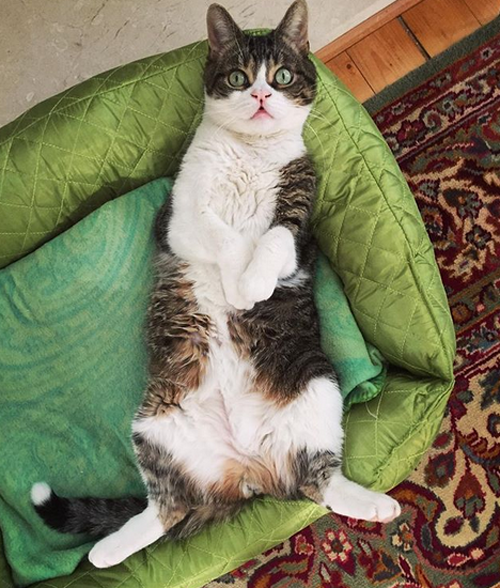 While Bubbi may look and move a bit differently from a typical feline, this sweet tabby and white kitty enjoys warming himself by the fireplace, chasing string, and cuddling with mom, just like any other cat. Plus, like an average kitty, Bubbi can be a bit aloof, something Alley doesn't mind. "He is independent but also wants attention at times," explains Alley, "and there is nothing more I could ask for."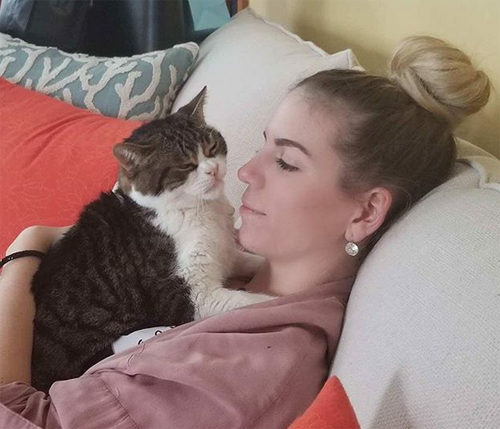 Bubbi, who was returned after four years with his first adoptive family, is very happy to be living with Alley, and she's overjoyed to be able to share her life and her home with such a special kitty. "Everything he does is so amusing and funny," says Alley. "He means absolutely everything to me."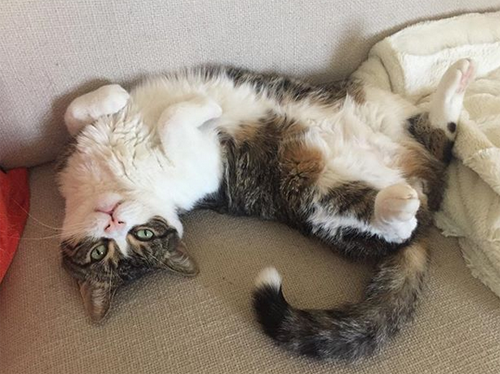 To learn more about this incredible cat, you can follow Bubbi on Instagram.