When Katie Rodriguez, the woman behind BabyCats Kitten Rescue, visited the shelter near her home in North Carolina, she was planning to rescue a pair of kittens from the facility. However, a third cat — a blind black and white boy named Melvin — refused to let Katie leave without him, meowing repeatedly until he convinced her to take him as well. "Hearing his screams was just so hard to listen to," says Katie. "I just knew I had to take him. I took him home because I knew he deserved a chance."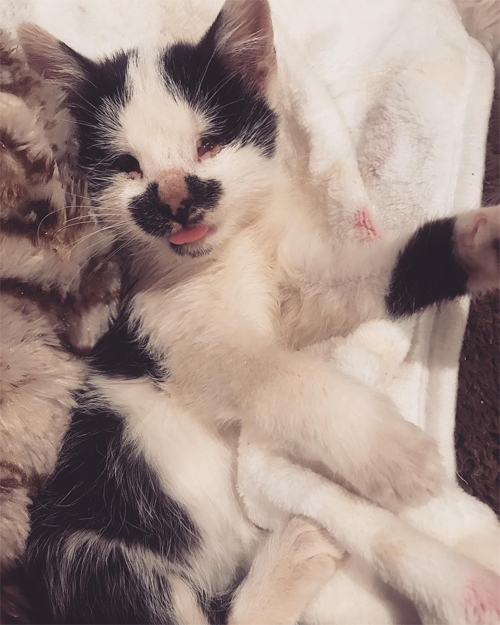 In addition to being extremely skinny and sickly, Melvin — who had been living as a stray before he ended up at the shelter — was unable to see due to micropthalmia, a congenital condition that causes animals and people to have abnormally small eyes with anatomic malformations.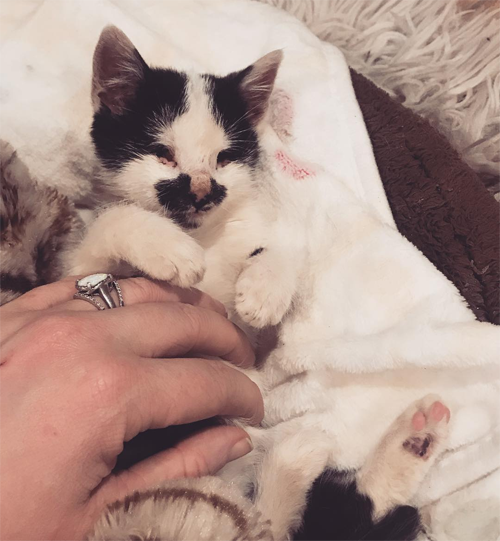 While Katie, who works at a veterinary hospital, had a lot of experience caring for kittens, she didn't know much about visually impaired felines. "I'd never had a blind cat and knew that he would require some special care and someone who was familiar with his eye condition," explains Katie.
View this post on Instagram
Katie also realized that not only was she concerned about her ability to give Melvin the care he required, she would probably end up adopting the blind kitten if she continued to foster him. "I could love him forever and make him mine," says Katie, "but even though I could love him forever, he deserved a home that was less chaotic and more tailored to his needs."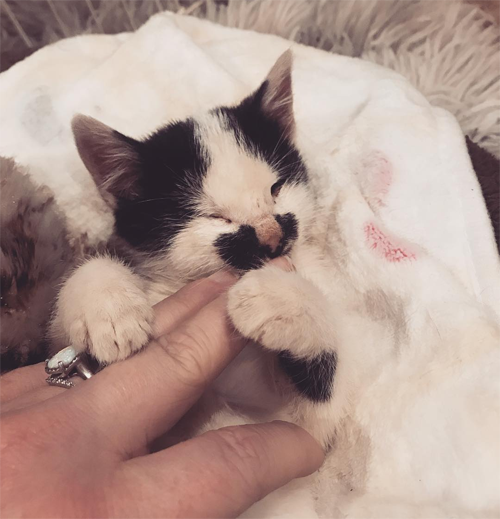 Determined to find a better environment for Melvin, Katie contacted The Odd Cat Sanctuary, an organization located hundreds of miles away in Salem, Massachusetts. Katie knew The Odd Cat Sanctuary, a rescue that's dedicated to helping felines who are often overlooked, often gets requests for help, so she was pleasantly surprised when she got a prompt response from the founder and president, Tara Kawczynski.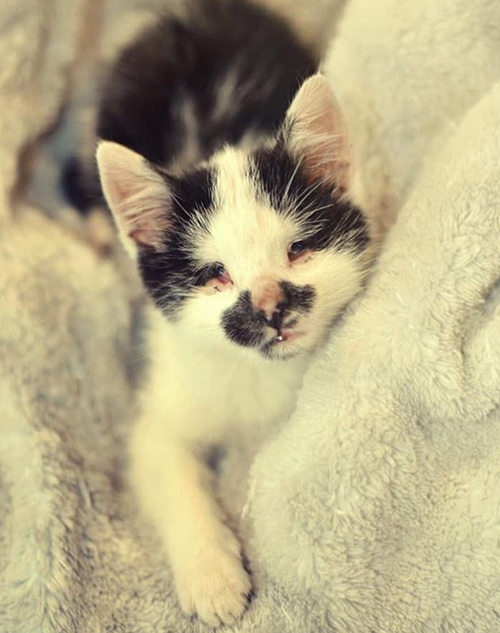 "She reached out to The Odd Cat Sanctuary for help to see if we would take him," remembers Tara.  "I said yes!" After all, while Katie had never looked after a blind cat before, Tara had taken care of several, including a few with micropthalmia. In early January 2019, Melvin left his home with Katie in North Carolina for a new life in Massachusetts with Tara.
View this post on Instagram
Despite being unable to see, Melvin quickly settled in at The Odd Cat Sanctuary, and two months after arriving at the organization, this adorable black and white boy is doing great. "He acts just like a 'normal cat' and uses his voice to let you know what he wants," says Tara. In fact, Tara doesn't view Melvin as a special needs kitten because he plays, eats, and snuggles just like the average feline. "He eats nonstop," says Tara, "And he loves other cats and playing with Memphis and Wolfie."
View this post on Instagram
However, Melvin was recently diagnosed with a heart murmur and an undescended testicle, so Tara is taking him to a specialist to find out more about both of these conditions. When Katie asked The Odd Cat Sanctuary to help Melvin, no one realized he had these additional health issues, but Tara is confident that he will continue to thrive with the right care. "Melvin is such a sweet special soul," says Tara. "He doesn't know he's any different."
View this post on Instagram

Without a doubt, Katie — the woman who rescued Melvin from a shelter when he was just four weeks old — misses him dearly, but she is so grateful he has such a wonderful life with Tara and the other kitties at The Odd Cat Sanctuary.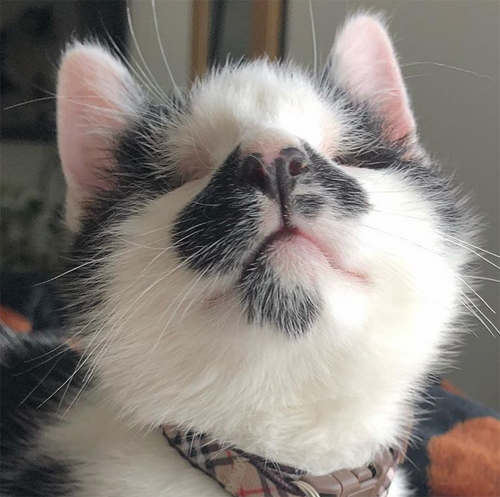 "Melvin deserves a home that he can flourish in," says Katie. While Melvin no longer lives with Katie, Tara texts her regular updates about his progress, and she hopes she will be able to make the trip to Massachusetts to visit him very soon.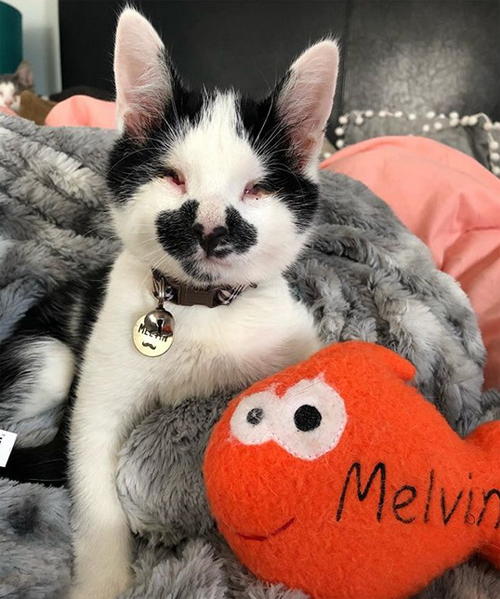 By sharing Melvin's story, Katie and Tara hope more people will consider rescuing and adopting blind cats like Melvin. After all, not only are they capable of having happy and active lives, they are incredibly resilient, making them truly inspiring. "He's been through so much," says Tara. "He was meant to be here and to share his message so that maybe other people will hear his story and want to save a blind baby too!"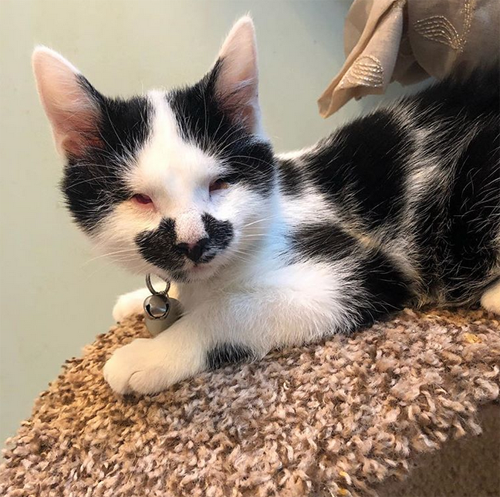 While Melvin is an inspiration, for Tara — who has dedicated her life to helping animals who are often deemed unadoptable — he is also source of happiness and living proof that every cat deserves to be loved. "He's such a fighter and the most perfect soul," says Tara. "Melvin brightens everyone's day, including mine!"