When Sierra received a text message in July 2017 from the Utah Animal Advocacy Foundation (UAAF) with a photo of a tiny special needs kitten who needed a foster home, she felt compelled to help the obviously frightened young cat.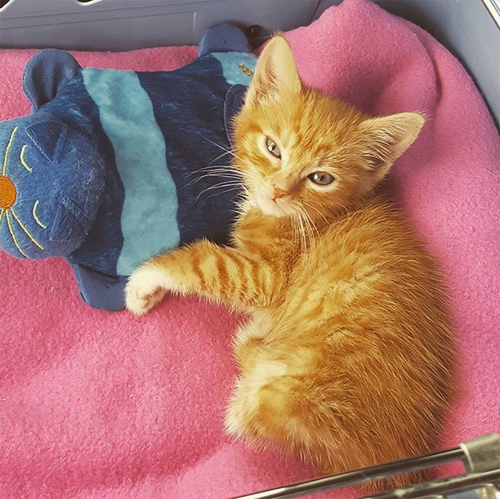 "He looked terrified and was clearly paralyzed in his hind end," remembers Sierra, and she knew that her experience caring for cats with rear leg paralysis made her uniquely qualified to help the scared ginger kitten.
Two years earlier in September 2015, Sierra adopted Stevie, an adorable tabby and white kitten with paralysis, from UAAF after falling in love with him at adoption event near her home in Salt Lake City, and in December 2016, she began fostering Sabrina — a Siamese cat who lost the use of her hind legs after being shot — for the non-profit organization.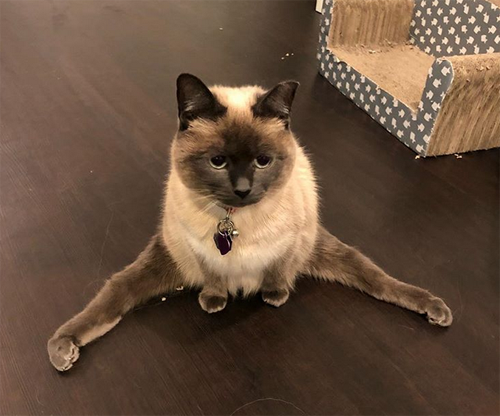 Consequently, it made perfect sense for UAAF to contact Sierra when a shelter in northern Utah reached out to the rescue about a four-week-old paralyzed kitten who had recently ended up at their facility.
"I knew I couldn't say no, as I know my knowledge and skill set is rare," explains Sierra. "His terrified face and the need to get him out the of the shelter pulled at my heart strings and I had to take him. This little guy needed a chance."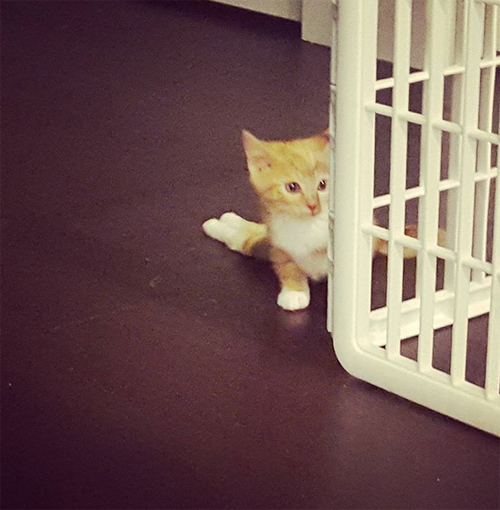 A few days after learning about the special needs kitten for the first time, Sierra opened her home to the young ginger cat, giving him a name that fit his unique personality. "He was a little spitfire and talked a lot when he was little," says Sierra, "so he became Sir Reginald Meowpants."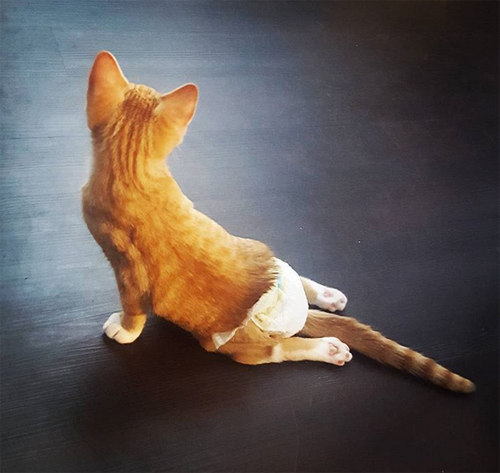 Reginald — or Reggie for short — was more than just feisty, and this tiny kitten whose history prior to arriving at the shelter is completely unknown, certainly challenged his foster mom. "When I first took in Reggie, he was terrified," says Sierra. "I've had cats hiss at me but never spit, and this little one was full-on spitting at me."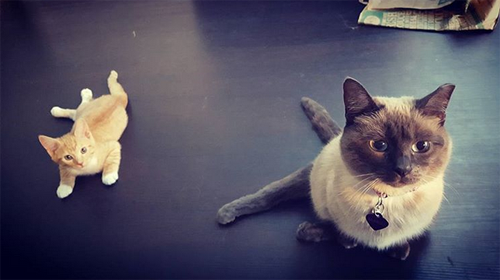 While Reggie weighed less than a pound and couldn't move around like a typical kitten, he definitely intimidated his foster mom, doing everything he could to keep her at bay. "I jumped every time, but knew that I had to care for him," remembers Sierra. "I had to master my ninja skills of grabbing him quick."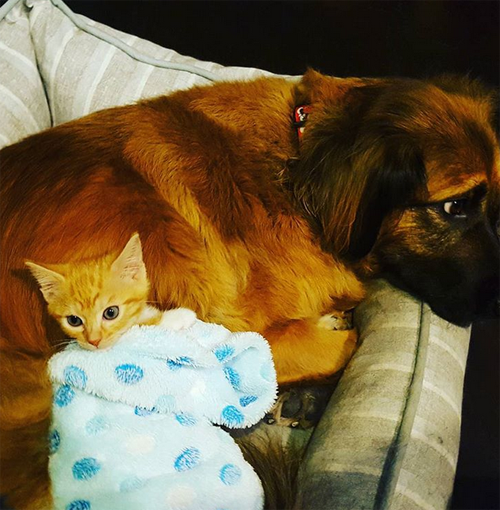 Sierra persisted, handling Reggie and taking care of him even when he tried to attack her, and over time, he started to trust his foster mom, no longer hissing and spitting at her when she came near him. "He adjusted well, but the first couple weeks were rough," says Sierra.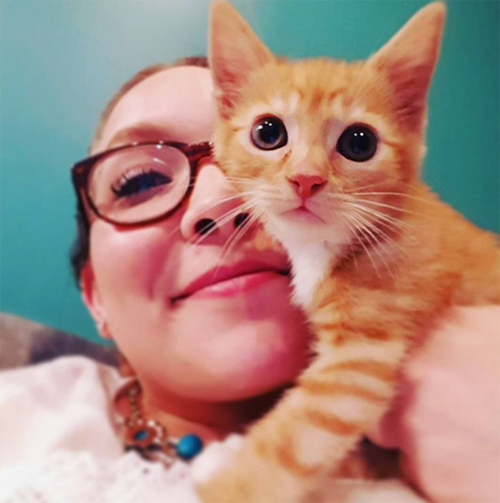 While Sierra didn't know what Reggie's life was like before he ended up at the animal shelter, she learned that the young orange kitten had probably been living with rear leg paralysis from the day he was born. "From initial examination, it is guessed that he was born paralyzed or injured during birth," says Sierra.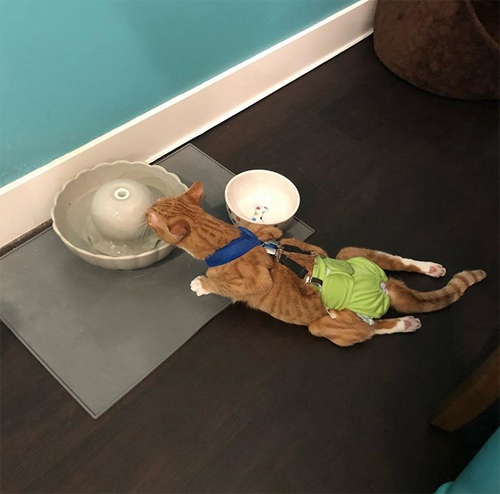 Once he got over his initial fear, Reggie settled into his new home, and nearly a year later, he has a particularly strong bond with one member of the family. "Reggie loves to be with his foster brother Stevie," says Sierra, and this cute ginger cat also likes to hog the bed, often making himself right at home on his foster mom's pillow.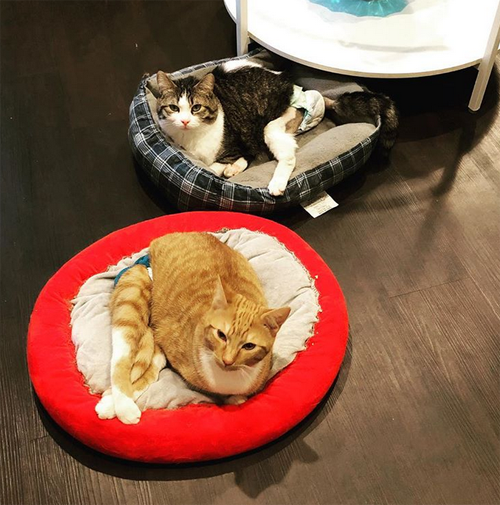 "He also loves to dig in his bed to get comfy," says Sierra. "I often joke that he's digging to China." While Reggie can't move like a typical cat, he enjoys racing around his foster home, periodically stopping at the fish tank to keep an eye on his aquatic friends.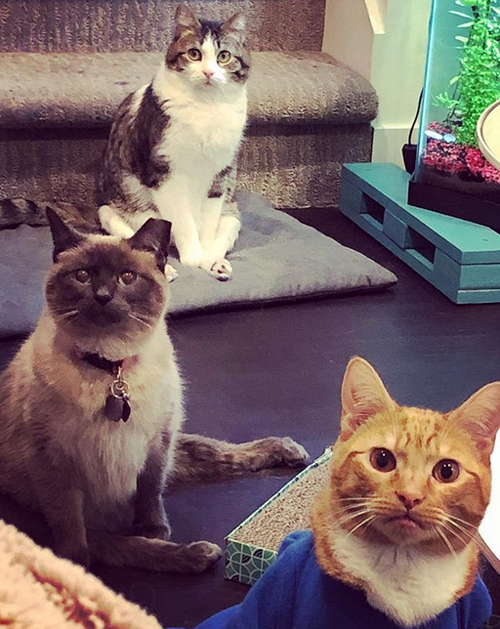 Sierra has found that people often assume that cats with hind leg paralysis simply lay around all day, but that certainly hasn't been her experience with Reggie, Stevie, and Sabrina. "They don't know any different," says Sierra, "and they are just happy babies zooming around and playing."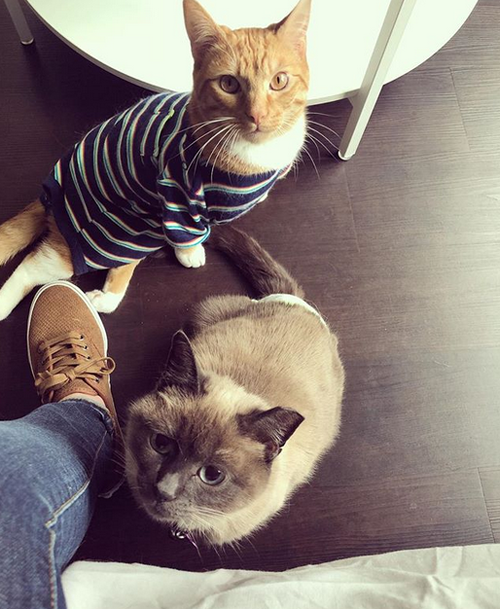 When Sierra agreed to foster Reggie, she knew that he just needed someone who was willing to give him a chance to transform from a tiny and terrified little kitten into a happy and out-going adult cat, and she is confident there's someone out there who will be willing to give him another chance by offering him a forever home.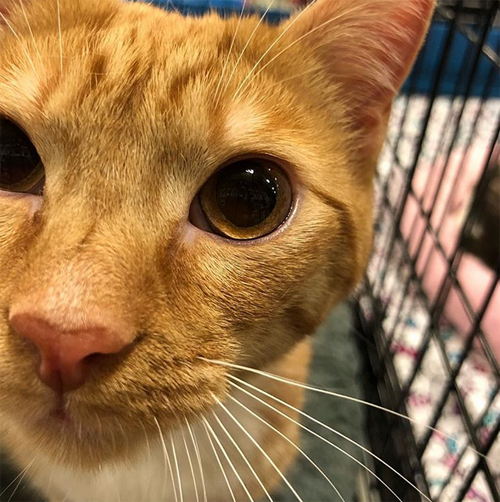 After spending nearly a year with his special boy who once hissed and spat at her, Sierra is certain that the family that adopts Reggie will be rewarded with the same lessons she has received from him, Stevie, and Sabrina.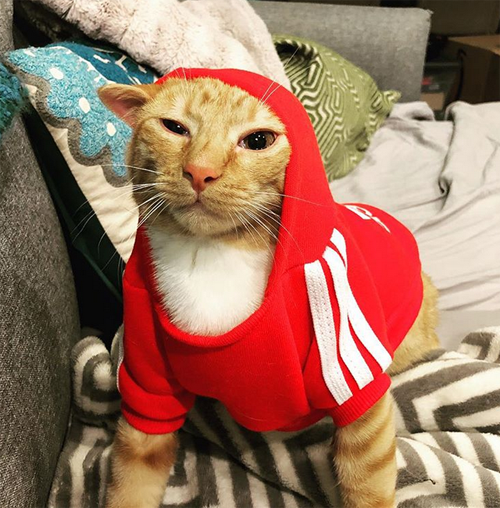 "He, along with all my special animals, teaches me gratitude; to be thankful for every day and to be happy regardless of the situation," says Sierra, and she also learned that overcoming psychological obstacles can be just as remarkable as conquering physical challenges. "Who knows what happened to him before the shelter, and he overcame his fears," says Sierra. "He's a survivor."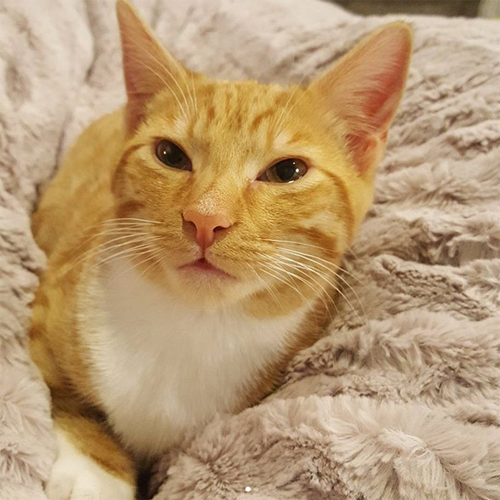 To learn more about this adorable boy, you can follow Reggie on Instagram.
If you're interested in adopting Reggie, please contact Utah Animal Advocacy Foundation.