When Ursula Eekels's best friend discovered a tiny kitten near her home in Amsterdam, she didn't think twice about rescuing the young cat. "[He] was found by a nursery, all alone and screaming his ass off," remembers Ursula. "He was just two weeks old."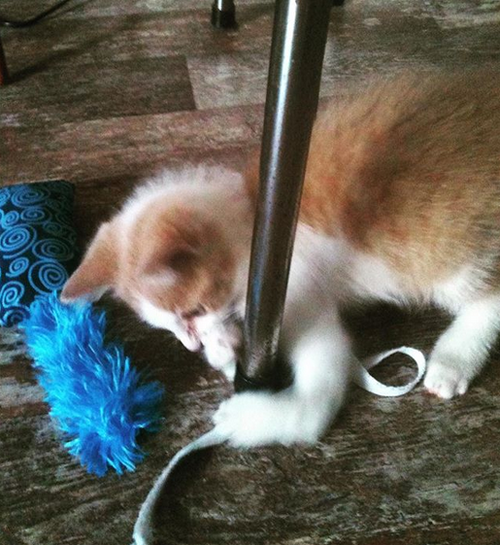 The adorable ginger and white kitten had unusual front legs, and Ursula and her friend concluded he had been abandoned by his family as a result of the condition. "We think someone dumped him because of his two bent front legs," says Ursula. "They left him there to die."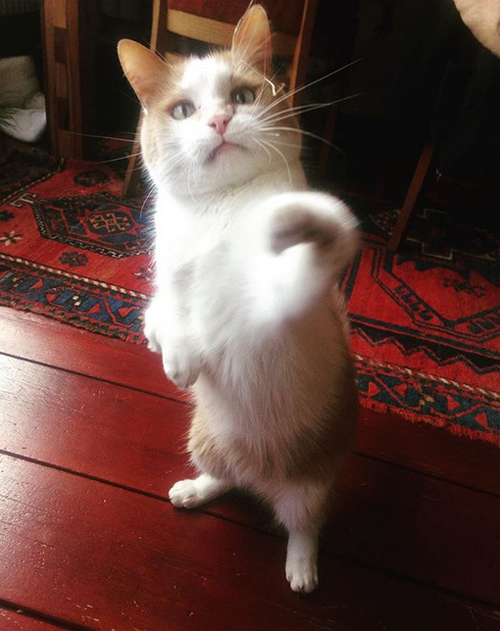 Shortly after her friend found the two-week-old cat in May 2011, Ursula met him for the first time and instantly felt a connection with the ginger and white kitten with twisted front legs. "I loved him from moment one," says Ursula, "so I started babysitting him."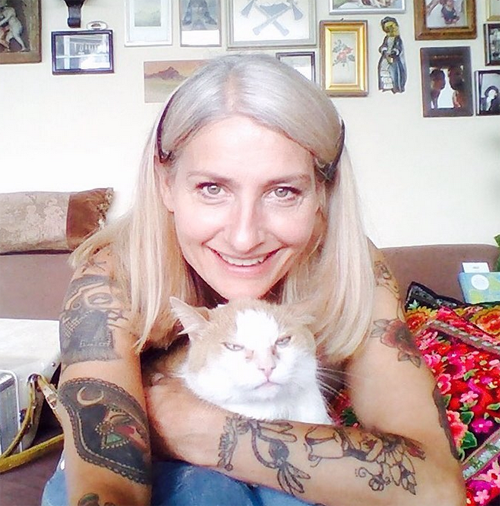 Ursula also went with her friend to the vet to find out more about the kitten's unusual front limbs and what — if anything — could be done. "Even the vet had never seen a kitten like him before," explains Ursula, but the doctor determined that the young cat was in good health and didn't appear to be in any pain.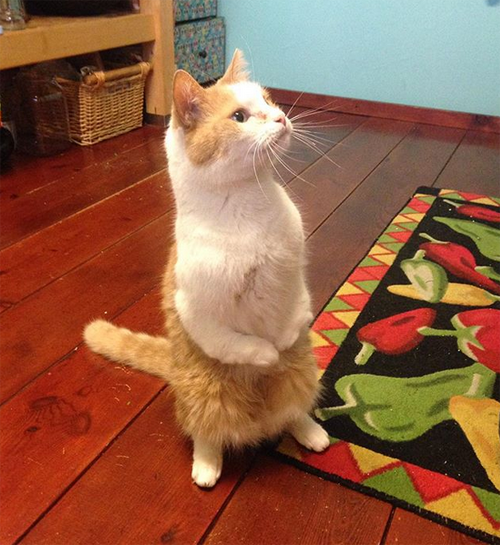 After learning that no action needed to be taken, Ursula continuing to look after the kitten when her friend was out of town, and over the course of a year, she developed a strong bond with the cute orange and white cat. "Every time she went away, [he] was with me," says Ursula. "The last time I babysat him, I couldn't give him back anymore!"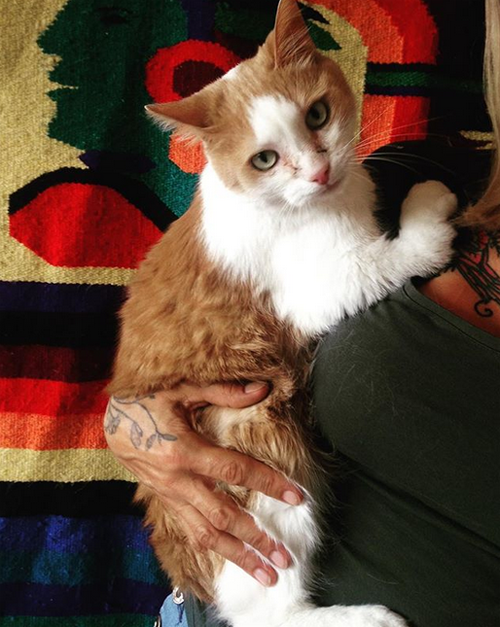 Thankfully, her friend agreed that she could keep the adorable young cat forever, and around his first birthday, Ursula officially adopted him, naming him Kees as an homage to her grandfather. "A special person," says Ursula.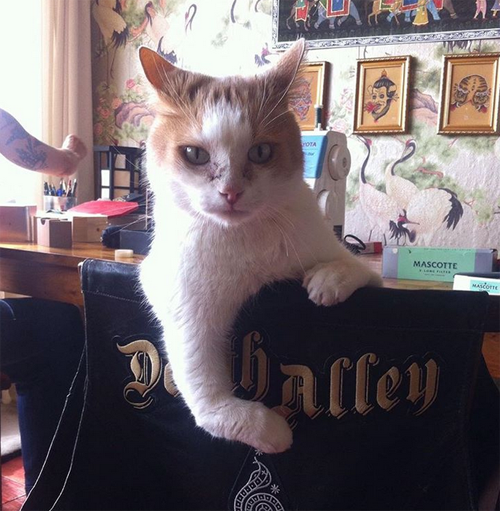 Since adopting Kees seven years ago, this special cat and his mom have developed a very unique relationship, and Ursula has also learned more about his congenital condition, radial hypoplasia (RH).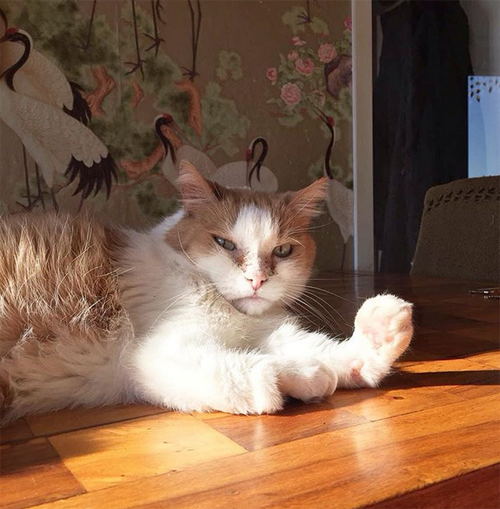 Radial hypoplasia, a genetic mutation, causes felines like Kees to have unusually short and twisted front legs, and the condition is so rare, neither Ursula nor her vet knew about RH when this special boy was a kitten. "Now — slowly — I see more cats like Kees, especially on Instagram," says Ursula.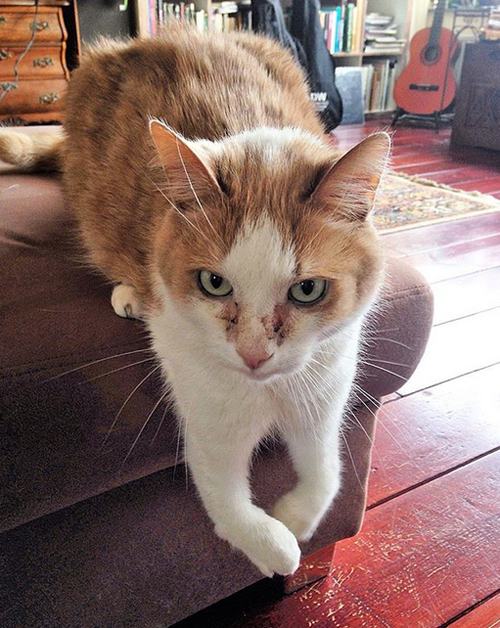 While social media has helped raise awareness about radial hypoplasia, Ursula has found that there are still plenty of people who have misconceptions about Kees and other cats with the congenital condition. "They think that he is in pain," explains Ursula. "They even get scared sometimes and think he is sick."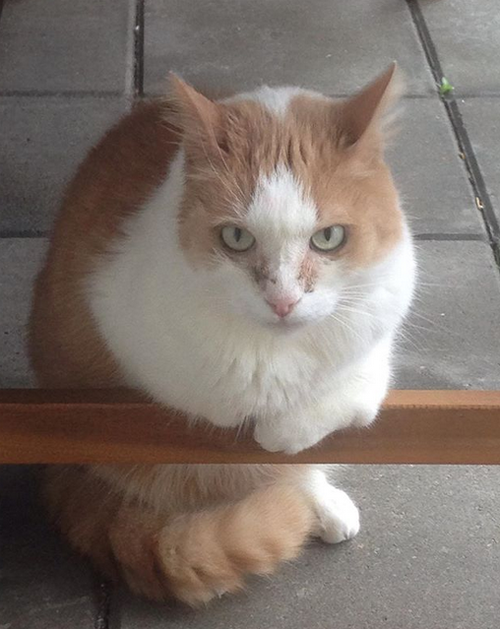 However, Kees is neither sick nor in pain, and he is just as happy and active as other cats without radial hypoplasia. "His absolute favorite thing is playing with strings," says Ursula, and Kees also enjoys catching flies, something his mom says he's particularly good at because of his bent front paws, not in spite of them.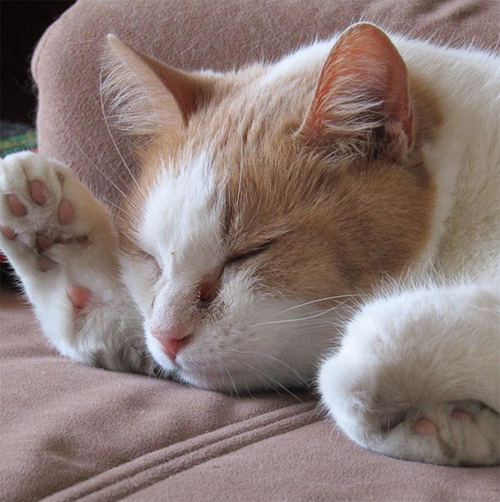 When he's not playing, this adorable boy likes spending time with Ursula and her boyfriend, making Kees a wonderful companion. "He totally loves it when we carry him on our shoulders around the house so he can see everything from a different angle," says Ursula. Kees can often be found next to his mom and dad, eating bits of chicken or simply showering them with affection. "He is so loving," says Ursula. "He want to give his love all the time, always want to be close to us."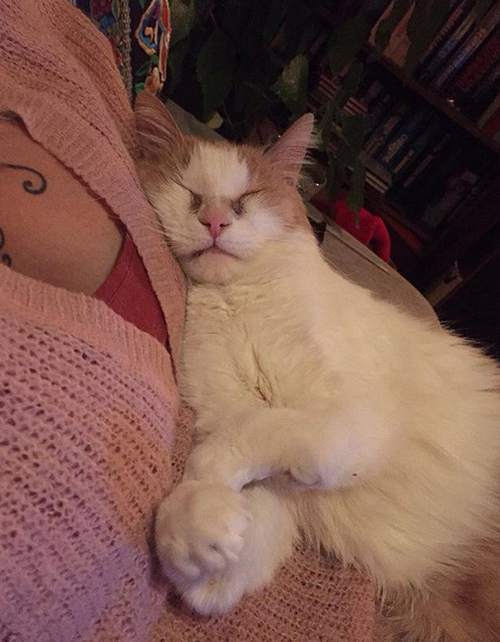 While this sweet boy needs a little more care than the average cat, Ursula and her boyfriend are more than happy to accommodate Kees, adding extra rugs to make it easier for him to get around their home and helping him with his grooming. "I have to cut his nails every two weeks because they grow fast and get super sharp," says Ursula. "His face is always a bit dirty and ear infections are always around the corner."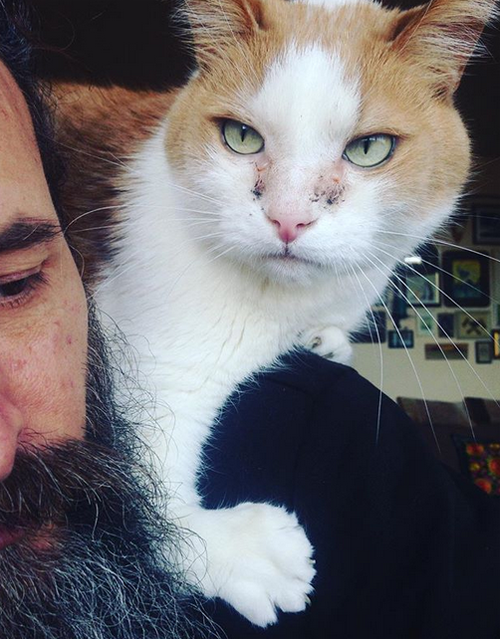 However, Ursula is confident Kees and other RH cats like him are capable of having full and happy lives as long people are willing to give them a chance and a little extra assistance. Recently, Ursula learned that a friend of a friend was considering euthanizing a kitten who was born with radial hypoplasia.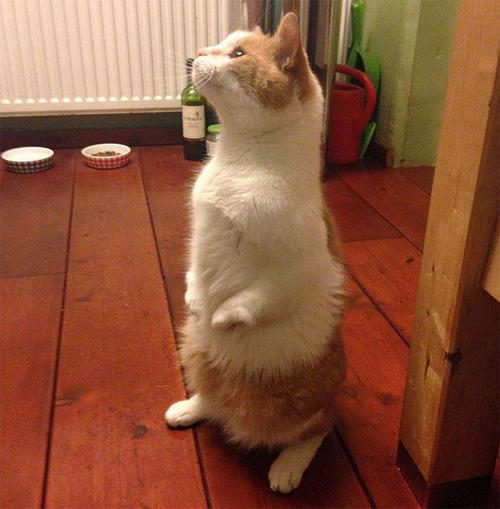 "He thought that this kitten was in pain and wouldn't have much quality of life," says Ursula, but when she told the man about Kees — who recently celebrated his seventh birthday — she was able to change his mind, saving the young cat's life. "Cats and kittens with RH can have the same life quality as every 'normal' cat!" says Ursula.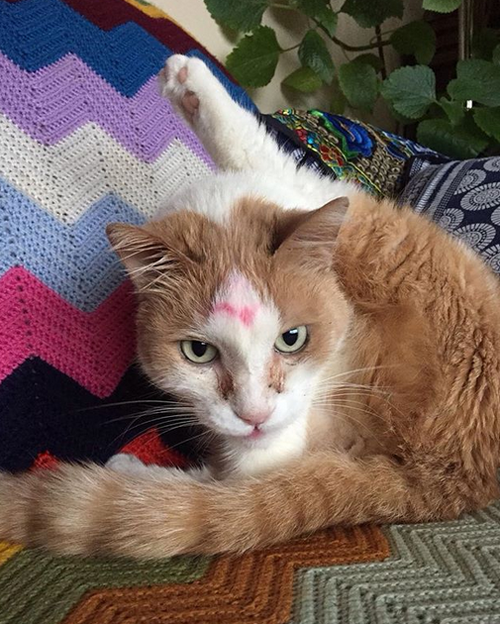 When Ursula met Kees for the first time many years ago, she saw him as a strong and playful kitten who needed someone to take care of him, not feel sorry for him. Thankfully, Kees — who was discovered all by himself when he was just two weeks old — found the perfect home with Ursula and her boyfriend, a couple that appreciates that his needs aren't all that different from the average cat. "He needs love too," says Ursula, "lots of love!"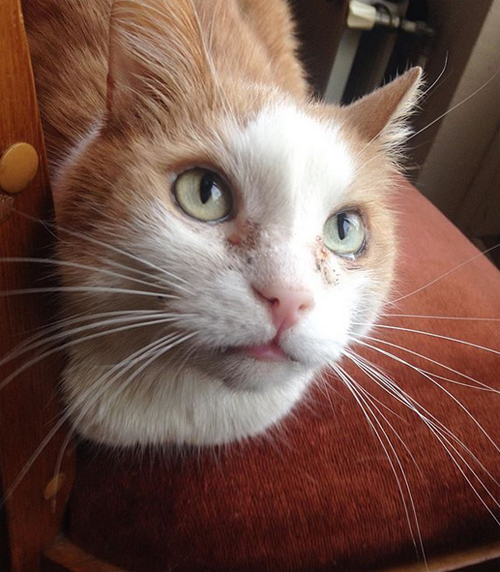 To learn more about this adorable cat, you can follow Kees on Instagram.