Valerie was at her job at an emergency veterinary hospital near her home in Pittsburgh when one of her coworkers mentioned that Sven, her two-legged foster cat, was having difficulty with the other pets in her home. "She told me that he was being relentlessly bullied by her other cats because of his disabilities and that he needed a new home as soon as possible," remembers Valerie.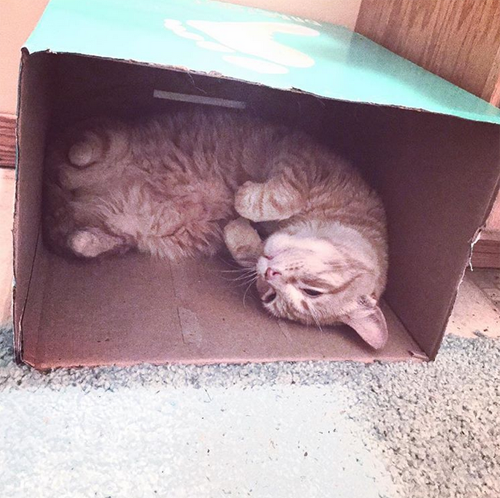 Being a cat lover, Valerie's heart broke for Sven, especially when she learned he had been rescued from an animal hoarding situation. "There were reportedly 20 live cats and four deceased cats within the property and none of the cats were spayed or neutered," explains Valerie. Sven, as well as another cat, was born without hind legs, and he — and a few of other felines — had found permanent and temporary homes with Valerie's colleagues.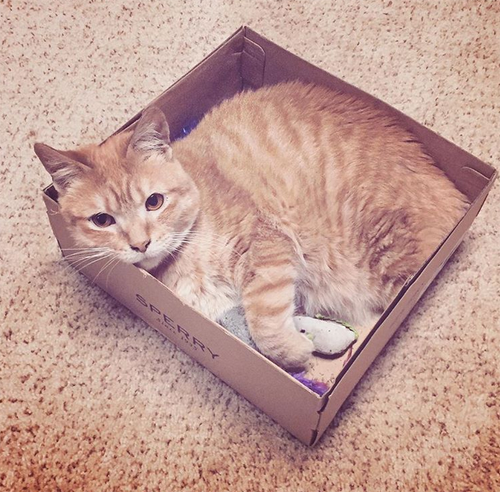 However, it was obvious Sven wasn't thriving in his foster home, and Valerie knew she had to at least try to give him a better than the one he had thus far. When she saw Sven for the first time, he was anxious, malnourished, and cowering in the litter box in his cage. "I immediately picked him up, gave him a hug, and told him everything was going to be okay," remembers Valerie. "He started purring and seemed so relieved to be in a safe place. I like to describe our first introduction as 'Love at first nub!' "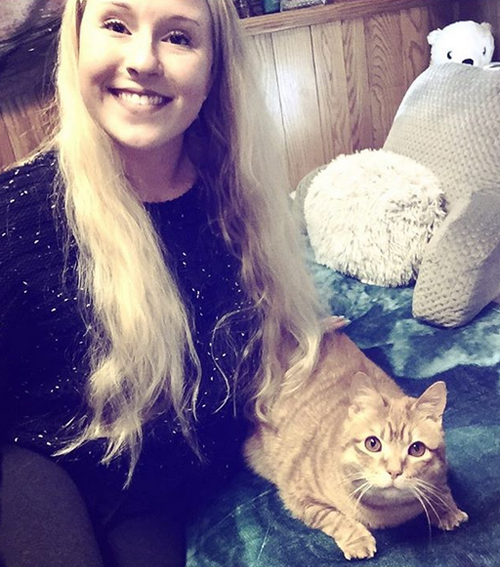 Having won Sven's trust, Valerie adopted him that day in October 2017, determined to give the adorable two-legged cat the home and family he had always deserved.  Working at a veterinary hospital, Valerie was confident she would be able to provide Sven with the care and attention he needed to thrive.
View this post on Instagram
Having just two legs, a congenital defect that is most likely related to inbreeding, Sven had some challenges he and Valerie had to work to overcome. "He struggled with getting to the litter box, getting in and out of the litter box, and staying clean after using the litter box," says Valerie.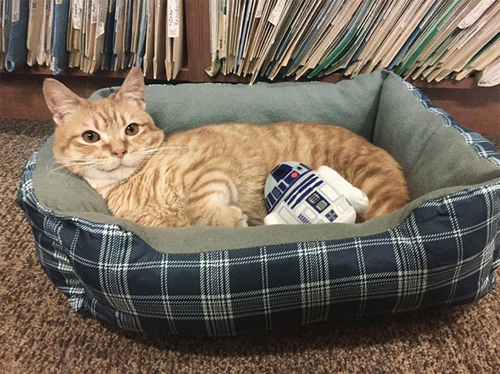 Through trial and error, Valerie discovered non-clumping litter works best for Sven because it doesn't stick to his fur like clumping litter, and she found a special litter box that it is easier for him to get in and out of. More than a year after Valerie adopted Sven, he hardly ever has accidents, but he occasionally loses his balance in the litter box, so she has to bathe him from time to time and use wet wipes to keep his bum clean. "If he is having trouble getting into the litter box, or if the litter box is too dirty, he uses towels and potty pads as a back up," says Valerie.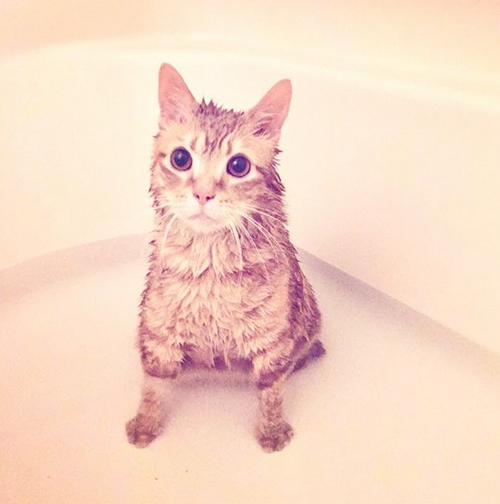 Incredibly, Sven — who often needs his mom's help relieving himself — has developed a method of communicating with Valerie to let her know when he has to use the bathroom. "He will get my attention and then make a digging motion with his paw, which means 'litter box,' " explains Valerie. "He sleeps in my bed so if he needs assistance while I am sleeping, he will wake me up to ask for help by pawing at my shoulder."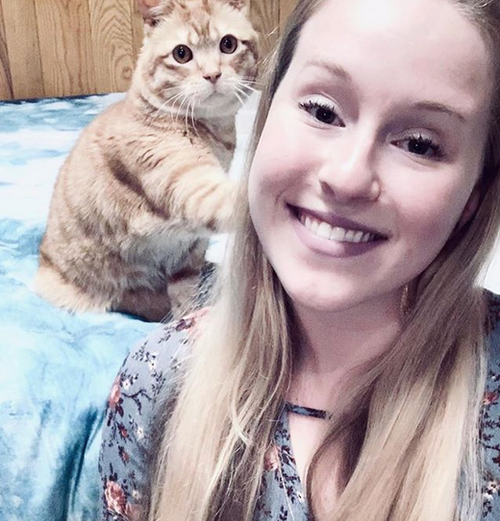 When he first arrived at Valerie's home, Sven — who had been rescued from a hoarding situation where he lived with 19 other cats — had a tendency to wolf his meals down, a holdover from having to fight with nearly 20 other animals for food.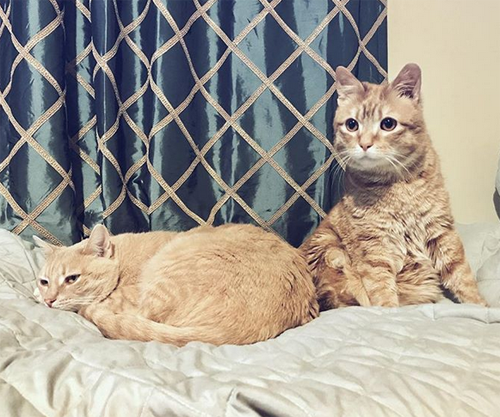 "The first time I fed him, he ate so fast that he could barely breath," remembers Valerie. "I had to teach him to slow down when eating by offering frequent small meals until he understood that no one is going to steal his food and that he will never go hungry again."
View this post on Instagram
It's evident all of Valerie's hard work has paid off because today, Sven is completely comfortable and at ease in his forever home. This adorable ginger boy enjoys watching wildlife documentaries on his iPad, spending time outdoors in his play pen, and even going for adventures with his mom in his all-terrrain stroller. "He gets very excited when the stroller comes out and he even knows the word 'walk,' " says Valerie. "If I ask him to go on a walk, he will run up to his stroller and paw at it excitedly."
View this post on Instagram
While Sven — who is approximately two years old — may require more work than the average cat, Valerie has found he's a lot easier to look after than many people might expect. "Sven's mobility is limited, but he can walk reasonable distances and run surprisingly fast," says Valerie. "Cats are resilient, intelligent creatures; they have the innate ability to adapt and overcome obstacles to survive."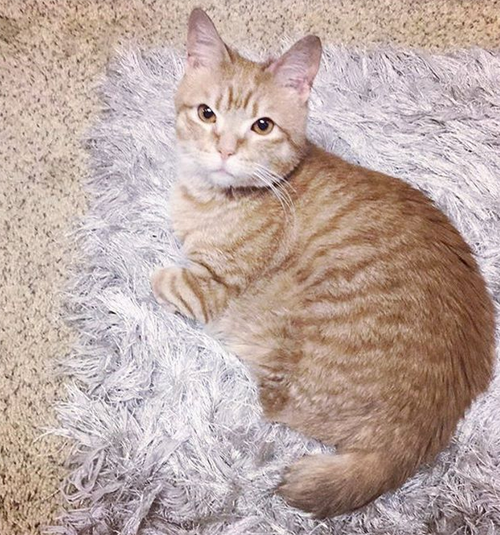 Having experienced a number of hardships in his young life, including bullying and neglect, Sven — whose name is Scandinavian for "young warrior" — has endured more than any animal should have to experience, but Valerie believes his difficult past has made him the incredible cat he is today. "He knows he is lucky and is grateful for everything because he knows what it is like to be hungry and scared," explains Valerie.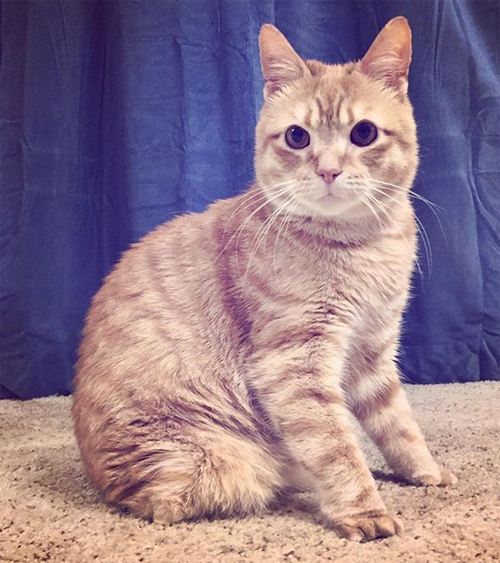 By sharing Sven's story, Valerie hopes more people will be inspired to adopt pets who are often overlooked, including rescue animals and those with special needs. For Valerie, who doesn't want to have kids, this remarkable two-legged cat has given her a purpose in life and filled a void she didn't know existed before Sven came along.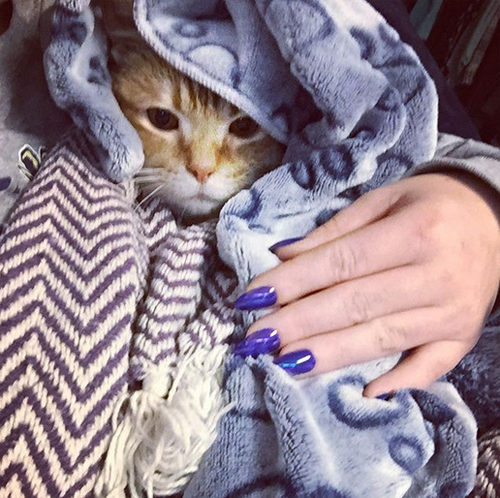 "Caring for a special needs cat is easier and cheaper than having a baby," says Valerie. "For anyone who doesn't want to have children, adopting a special needs pet can be the perfect alternative."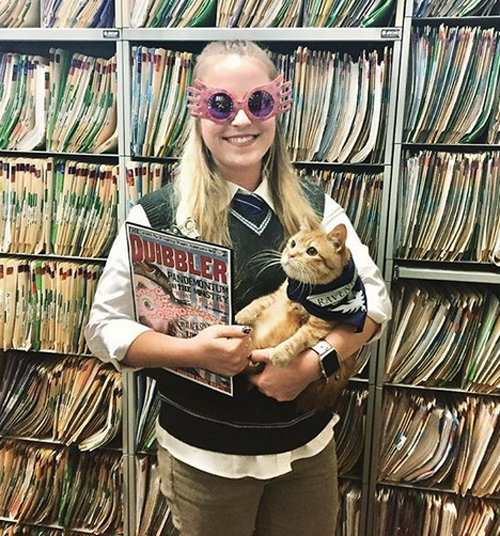 Not only has Sven brought new meaning to Valerie's life, he's filled her days with fun and happiness, and she's determined to make sure other people know just how amazing special needs cats are. "Sven is so thankful to be given a second chance and watching him flourish into a confident cat is such a fulfilling experience," says Valerie. "Sven is like a son to me — he has brought so much joy and love into my life."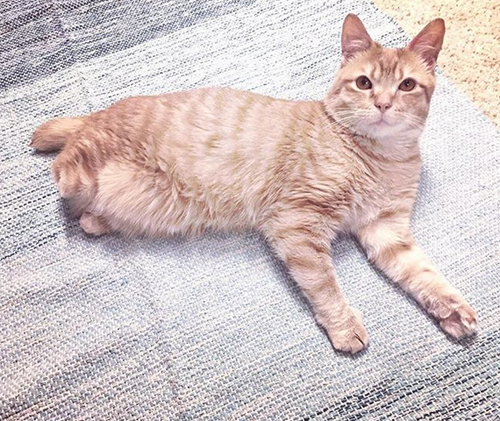 To learn more about this handsome cat, you can follow Sven on Instagram.