When Christie learned her cousins were looking for a home for a sickly kitten they'd rescued, she and her husband immediately knew they had to adopt the tiny grey cat. "Our cousins found her when she was about four weeks old, crying and alone, stuck in the well of their neighbor's window," explains Christie. "We had been thinking about getting a cat for some time and we both were waiting for the right one."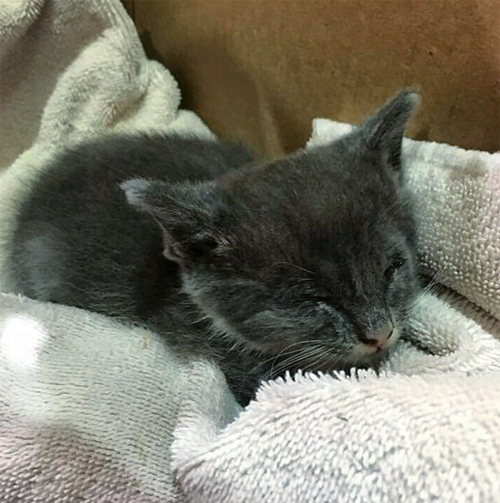 While the couple had seen a picture of the little cat on social media, when Christie and Doug met her in person for the first time in September 2016, she was actually far smaller than either of them had expected. She was also desperately in need of medical attention, and a visit to a vet revealed she was underweight — weighing just 10 ounces — she had worms, and she was suffering from an upper respiratory infection that had actually welded her eyes shut with discharge.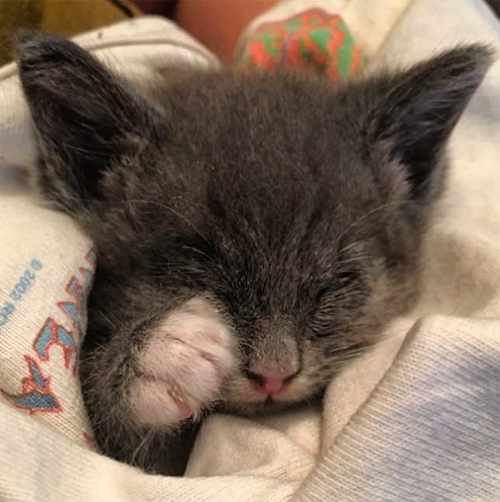 "Once we began treating that and her eyes could finally open, we discovered just how special she was — she didn't have 'normal' eyes!" remembers Christie. The kitten, who Doug named Starbuck as an homage to his favorite character from Battlestar Galatica, was diagnosed with micropthalmia, a congenital eye abnormality that can sometimes result in blindness.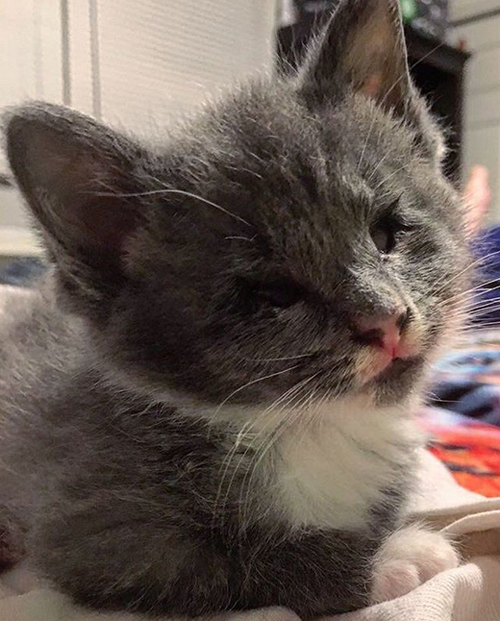 "Micropthalmia is a condition where the eyes are underdeveloped, most likely related to an infection her mother had while she was pregnant," explains Christie. "Our vet believes that there could be eye tissue behind her third eyelid, but the 'eyes' are non-functional." Despite being blind, Starbuck quickly settled into her new home in northern New Jersey, impressing Christie and Doug her uncanny ability to navigate around their house like a sighted cat.
View this post on Instagram

"Starbuck has had little to no problem finding her way around our home from day one," says Christie. "Her other senses make up for her lack of vision, and aside from the occasional bump into something when she's excited and not paying attention, she's just like a 'normal' cat!"
View this post on Instagram
While people often expect blind cats to be more work than the average feline, it's been over two years since Christie and her husband adopted Starbuck, and being unable to see hasn't been much of a problem for this gorgeous girl or her family. "Starbuck has continued to amaze us with how adaptable she is, even though she can't see," says Christie. "I can't think of a challenge we've experienced because of her blindness."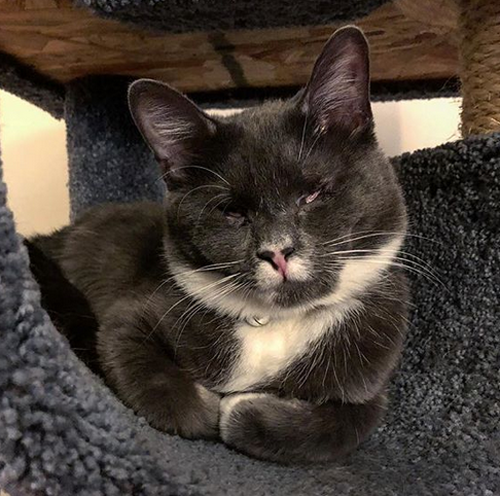 Like a typical feline, Starbuck is extremely active, and not surprisingly, this blind cat prefers to expend her seemingly boundless energy by playing with toys that make noise. "Her greatest love is crinkle balls; she can bat them around forever, tracking the sound with her ears and chasing them all over our home," says Christie.
View this post on Instagram
When Starbuck isn't playing, she can be found cuddling with her dad while he watches television, often kneading his blanket and purring. In addition to snuggling, this beautiful blind cat adores treats, and Christie has even trained Starbuck to give her high fives in exchange for snacks, proving just how remarkable special kitties can be.
View this post on Instagram
"We wish that more people knew that many cats that are considered to have special needs aren't necessarily harder to care for, and that they can live happy, healthy lives even though they're a little different!" says Christie.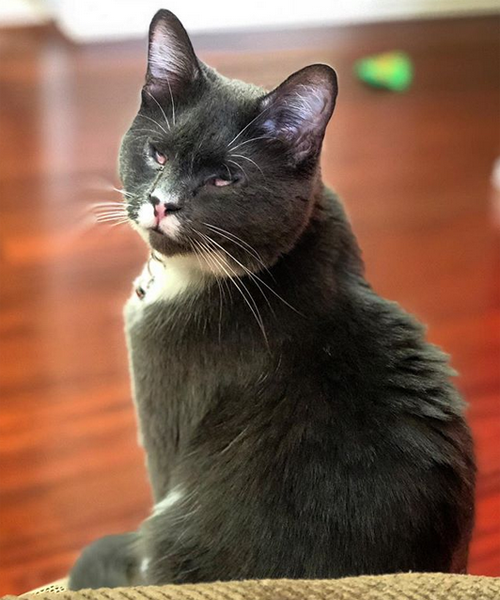 Without a doubt, Starbuck — who was sickly and homeless when she was rescued — has a wonderful life with Christie and Doug, and they are so glad they made the decision to adopt her. Before Starbuck, neither Christie or Doug had even considered adopting a cat with special needs, and today, it's impossible for this couple to picture their home or their family without this fun and affectionate girl.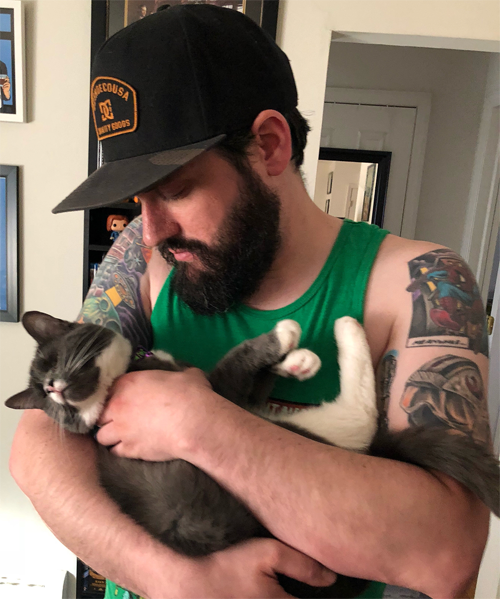 "She is Doug's first pet ever, and my first experience raising a kitten from a very young age," says Christie. "Neither of us could have ever imagined the endless laughter and love she has brought into our lives, and we are grateful for every moment with her. You might say she rescued us!"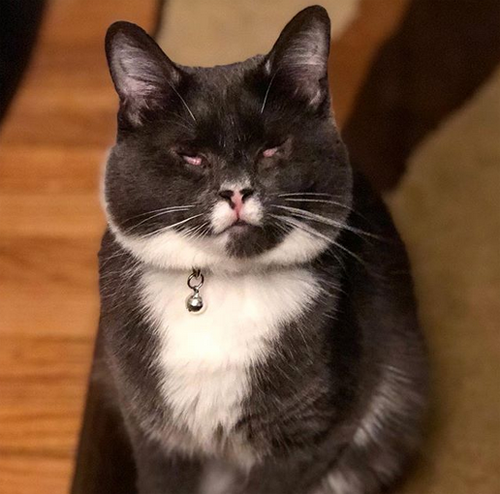 To learn more about this beautiful cat, you can follow Starbuck on Instagram.