When Joey Teixeira visited the ASPCA Adoption Center near his home in New York City, he was searching for a special needs kitten to join his family. The staff at the ASPCA introduced Joey to Magoo, formerly Vogue, a stunning calico kitten with retinal degeneration.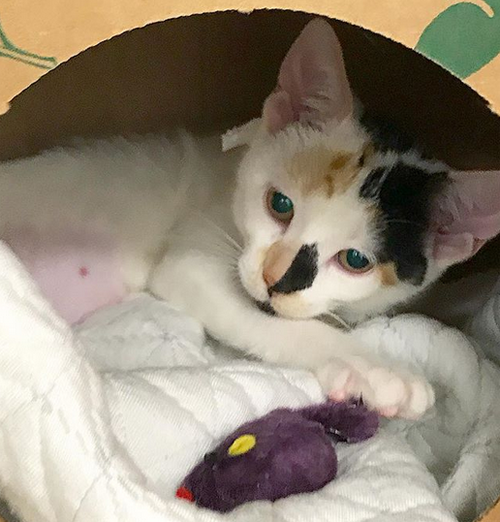 "Magoo was the last of her litter mates to be adopted because she was blind," explains Joey. "I met her and fell in love, so I brought my partner in to meet her and he fell in love too."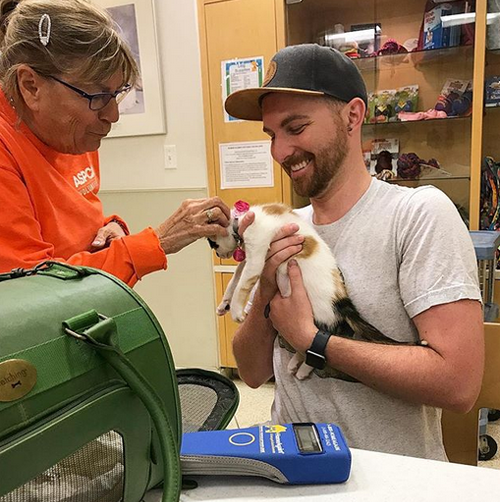 On August 30, 2018, the couple officially adopted Magoo — who was approximately two months old at the time — and just as this beautiful blind kitty was settling into her new home, the ASPCA contacted Joey to see if he would be interested in adding yet another feline friend to his family. "The staff at the shelter emailed me and said, 'Guess what? Magoo's brother is back and he's blind too!' " remembers Joey. "So my partner and I decided to go and adopt him as well."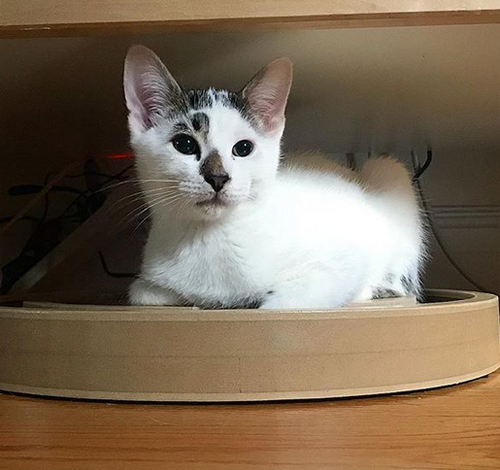 The couple learned that Quincy, formerly Volt, had been returned to the ASPCA after the family who adopted him realized he was blind, allowing him and his sister Magoo to find the perfect forever home with Joey and his partner.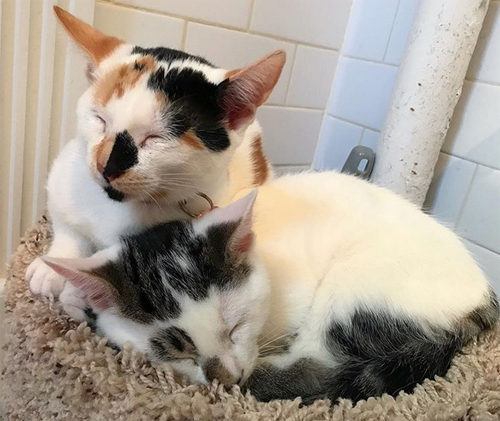 "We have a lot of experience with special needs animals and know that they can sometimes take longer to be adopted," says Joey. "We have a deaf dog but have never had a blind animal."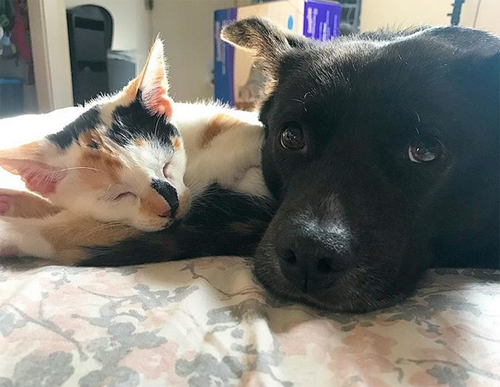 While Joey and his partner didn't have any experience with blind animals before adopting Quincy and Magoo, it didn't take long for them to realize that cats with retinal degeneration really aren't any more work than the average feline.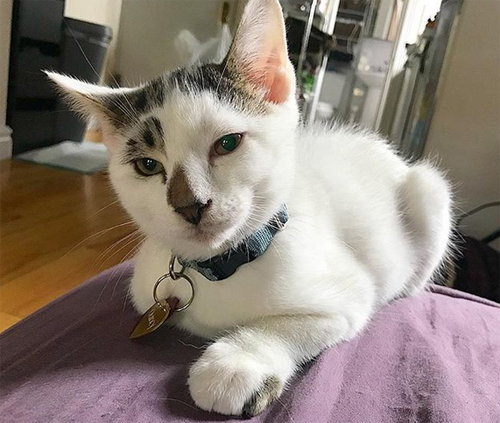 "Quincy and Magoo act just like cats who can see," says Joey. "They play, they chase my dogs, they follow us around and love to cuddle. They bump into things on occasion but otherwise they navigate around beautifully, so well sometimes that it is like they can see."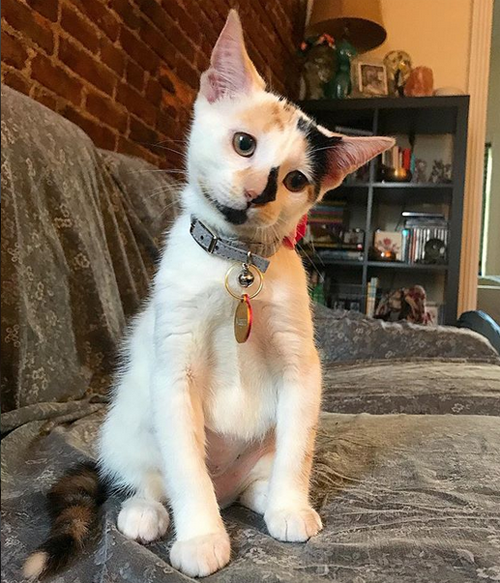 It's been approximately two months since Joey and his partner adopted Magoo, and while she and Quincy are doing extremely well in their forever home, there have been a few challenges for everyone to overcome. "When we first brought home Quincy, Magoo was not happy, so they needed to adjust," explains Joey.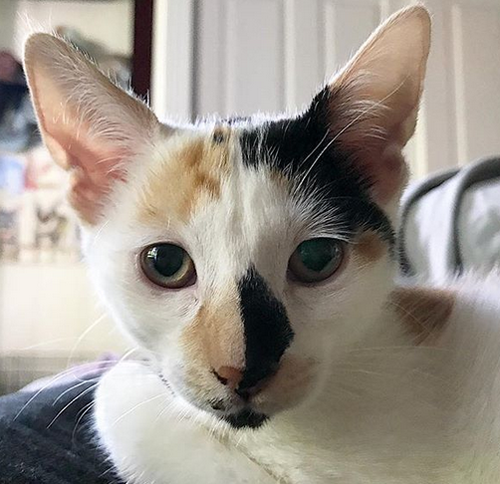 Magoo also intimidated the couple's Chihuahuas, but thanks to Joey and his partner's hard work, she gets along much better with their small dogs. Otherwise, Quincy and Magoo have adjusted well to their forever home, largely because Joey and his partner have been proactive about giving them a safe and harmonious environment where they can feel happy and comfortable.
View this post on Instagram
"We try to minimize changes to our apartment so that they don't have to keep mentally mapping the space out," explains Joey. "We also always try to say their name before we touch them or pick them up so that they can know that it is coming."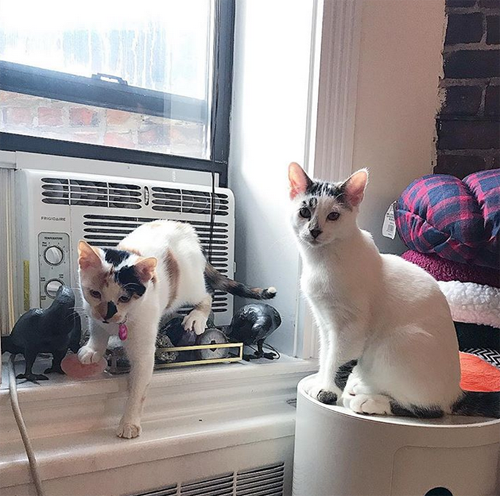 While a lot of people might consider Magoo and Quincy to have special needs, their dads don't see them that way because they really don't require any additional care. "We just interact with them slightly different than we would if they could see," says Joey. "No easier and no harder, just different."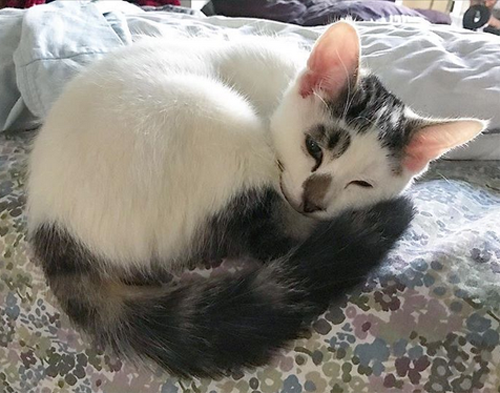 Consequently, Joey hopes other people will keep their minds open when they go to adopt a pet, because cats who are often deemed special needs — such as blind, deaf, or three-legged kitties — may be just as easy to look after as typical felines.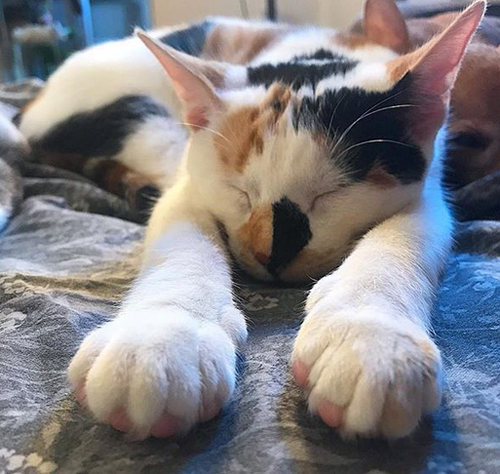 Even though no one can say for certain why both Quincy and Magoo have retinal degeneration — the deterioration of retinal cells that can result in blindness and visual impairment — the veterinary ophthalmologist who examined them believes it may be hereditary or the result of some sort of an infection that occurred when these kittens were in utero.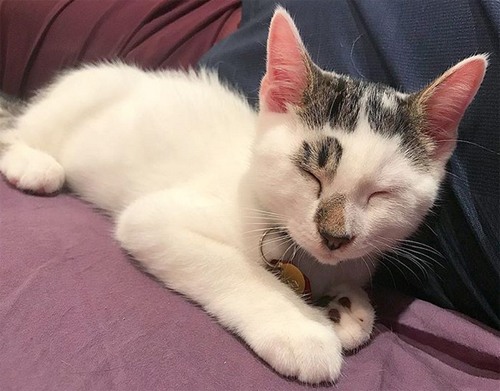 However, no matter what the cause of their retinal degeneration, neither Quincy nor Magoo allows their blindness to stop them from having happy and active lives. "Quincy likes to bite cardboard boxes," says Joey. "He likes to sit in them too, but he really enjoys chomping down. Magoo likes to climb and explore — she's a lot braver than Quincy."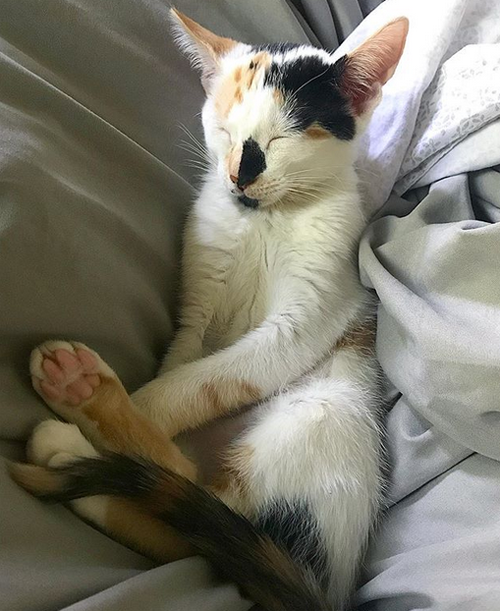 Not surprisingly, these litter mates also love cuddling and wrestling with one another, and Quincy and Magoo have livened up their forever home — which includes four senior dogs — with their youthful energy. "We lost our cat four years ago, so they injected a much needed feline touch to our lives again," says Joey. "We love them very much, even when they shred up all the toilet paper."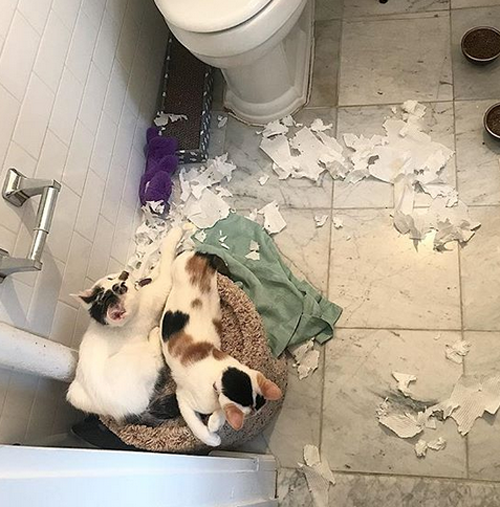 To learn more about these adorable kittens, you can follow Quincy and Magoo on Instagram.