When a motorist discovered a severely hurt young cat under the hood of their vehicle in late 2017, they took the tabby and white feline to an animal shelter in Taylor, Texas, and the staff at the organization immediately contacted Shadow Cats in nearby Austin for help. "She was badly injured after being stuck in the engine of a car where she was hiding as a kitten," explains Maya, a vet tech at Shadow Cats.
Shadow Cats, a non-profit organization, was founded in 1997 by Sheila Smith and her husband, Dr. RB Smith, a veterinarian who works at Central Texas Cat Hospital, and the Smiths were eager to help the 6-month-old cat who had suffered serious injuries to her face after curling up in a car engine to escape freezing temperatures.
"She was brought to Central Texas Cat Hospital where she received life-saving treatment and some facial reconstruction surgery," explains Maya. The kitten, who was named Tabbytha by the staff at Shadow Cats, had to have her nose surgically re-positioned, leaving her with a small nasal opening.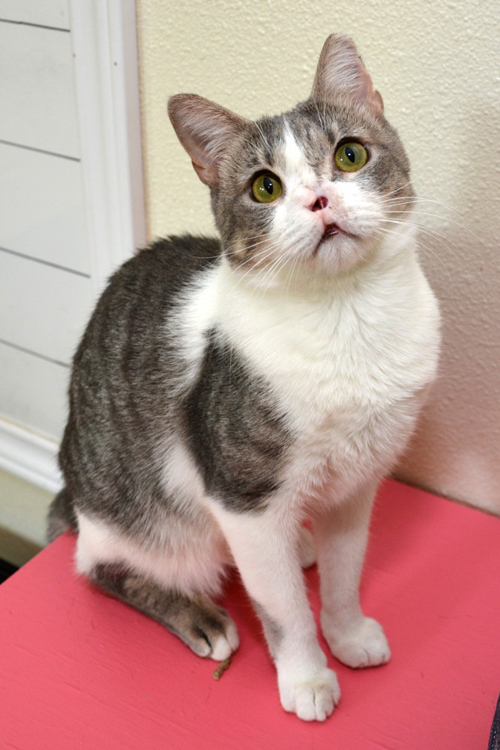 Following the emergency surgery, Tabbytha made a miraculous recovery, and this once-homeless kitten was transferred to Shadow Cats where this adorably different cat lives today and receives the high-quality care she needs to have a happy and healthy life.
While Shadow Cats initially started in 1997 as a trap-neuter-return (TNR) program aimed at humanely decreasing the feral cat population in Austin and the surrounding area, the non-profit has grown over the past 30 years and now includes a sanctuary for special needs kitties like Tabbytha.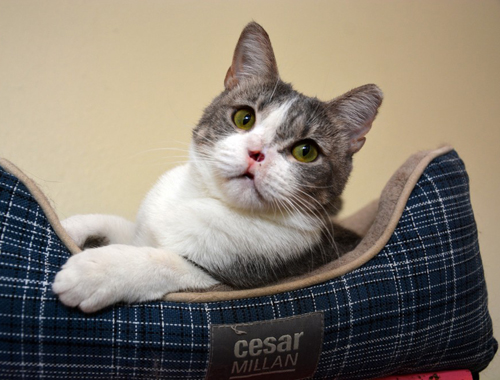 While Tabbytha looks a bit different from the average feline, this two-year-old cat is very active and entertains the staff at the sanctuary with her silly antics. "This kitty is spirited, playful, and smart," says Maya, "and always getting into trouble and mischief." Tabbytha absolutely loves to play, especially with toys, and she entertains herself by annoying the other cats at the rescue and getting in the way of the staff when they're trying to work.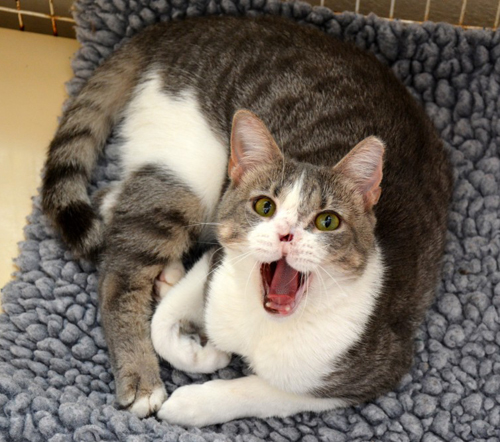 Other than being a bit of a troublemaker, everyone at Shadow Cats finds Tabbytha very easy to take care of, and she's much healthier than a lot of people might expect. "Tabbytha is generally in good health, but because there's nothing covering her nasal cavity, she is prone to occasional sneezing fits and upper respiratory infections," explains Maya.
Fortunately for this fun-loving girl, Tabbytha's health is closely monitored by the staff at the sanctuary and she gets excellent medical treatment as soon as a problem arises. "She always bounces back quickly!" says Maya.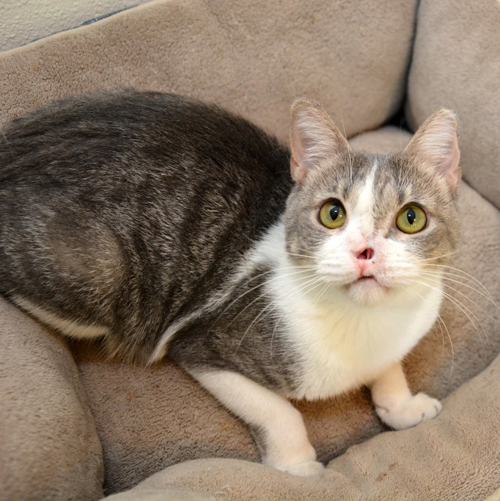 However, due to the nature of the injuries Tabbytha received when she was a homeless kitten simply looking for a warm place to sleep, people often feel sorry for her and have a hard time understanding how a noseless cat could have a good quality of life. "Since her deformity is right in the middle of her face," says Maya, "it causes people to feel way more pity for her than they should."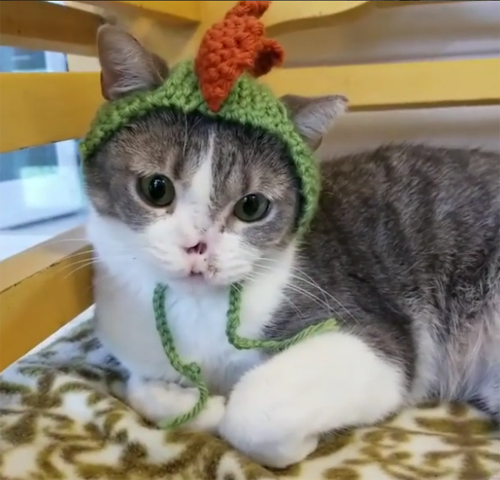 While Maya knows most people mean well when they express sympathy for Tabbytha, she's confident there's no reason for anyone to feel sad for this cute girl who is living her life to the fullest and is much easier to care for than many might think. "The only challenge she poses is that she's such a goofball!" says Maya.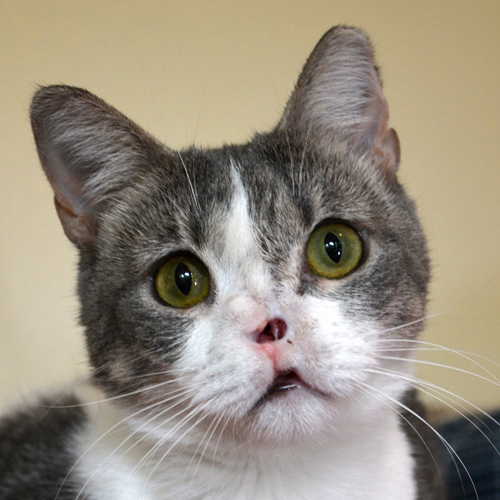 To learn more about this adorable girl, you can follow Tabbytha on Instagram.
If you would like to help Shadow Cats care for Tabbytha, you can sponsor this special kitty.