Alia and her boyfriend were running errands in August 2015 when they decided to stop by their local animal shelter, San Diego Humane Society, to see the cats who were available for adoption. While the couple weren't intending to add a new pet to their household, they were drawn to a pair of ginger and white brothers who were approximately 18 months old.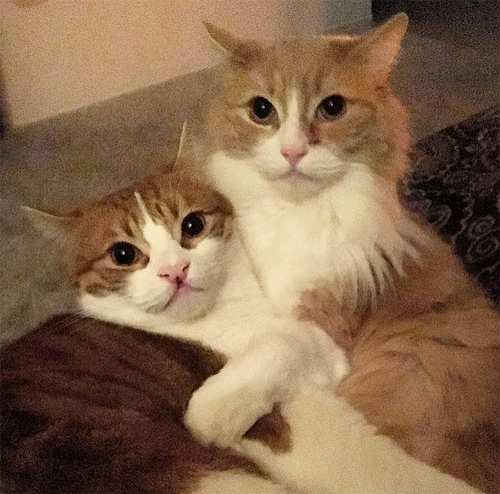 "Bumblegump was the more attention-seeking of the two and was strutting his way back and forth in their enclosure," remembers Alia, "while Squirgus was huddled in the corner away from the noise." While the brothers looked fairly similar to one another, Bumblegump had long hair and an outgoing personality, while Squirgus was much more reserved and had a cleft palate that made his face adorably different.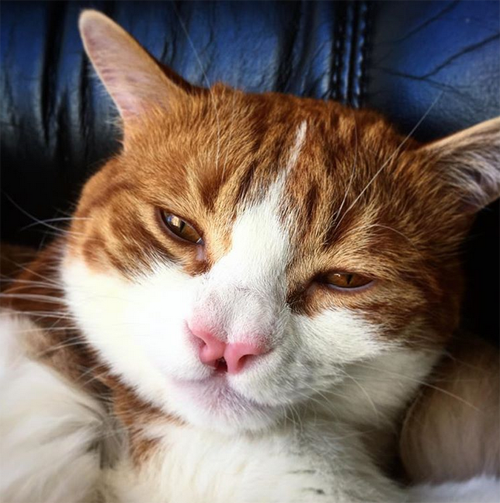 "We really loved them both right away, but were unsure of how they'd get along with Charlie, the cat we already had, so we went home to weigh the pros and cons," explains Alia. After careful consideration, Alia and her boyfriend decided to adopt the bonded pair who been surrendered to the animal shelter by their former owners.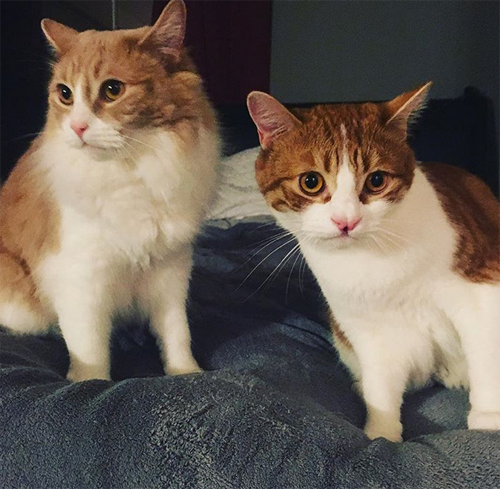 Unable to stop thinking about the incredibly cute orange and white brothers, the couple returned to San Diego Humane Society early the following morning to adopt Squirgus and Bumblegump, unwilling to even consider the possibility of splitting them up. "We felt that they both deserved a home, and the staff was concerned about the number of adopters that weren't willing to take both," says Alia.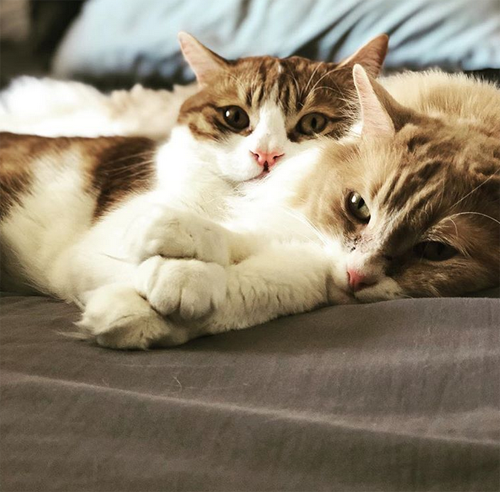 In addition to having a cleft palate, Alia and her boyfriend learned that Squirgus had some relatively minor neurological issues that impacted his balance. Fortunately, neither of them cared that Squirgus was a bit different from other cats, and the couple adopted the brothers that day. While Squirgus had been shy and reclusive at the shelter, he quickly settled into his new home in Carlsbad, California, and nearly three years later, this adorable cat with the cleft lip and wobbly walk is going great!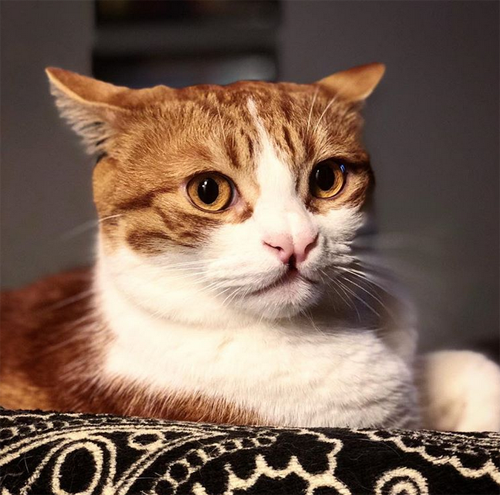 "He loves getting pets, cuddling, playing Nintendo Switch with his dad, and occasionally getting a lick or two of some ice cream," says Alia. While this silly special needs cat gets along well with his adoptive brother Charlie, Squirgus and his litter mate Bumblegump have a unique bond and can often be found wrestling or snuggling with one another.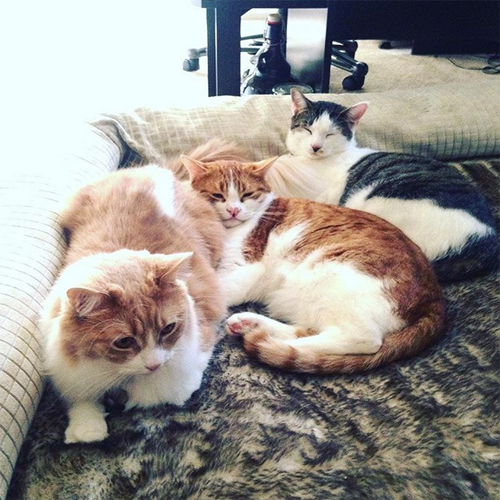 Despite being a bit wobbly, Squirgus is very active, and he loves racing around his house and spending supervised time outside where he tries to convince the neighborhood birds to play with him. "He has his clumsy and wobbly moments, but for the most part he fits right in," says Alia. "Squirgus is very confident, loves to talk, jump around the couches, run around with his brothers, and makes it known that he wants attention."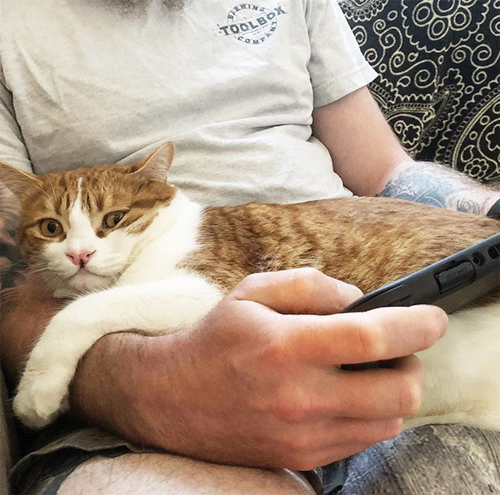 However, due to his neurological issues, Squirgus gets a bit confused from time to time, and Alia and her boyfriend occasionally have to help him when he gets himself stuck in tight spaces. "He gets lost in the house every now and then and can't really find his way back to us," explains Alia.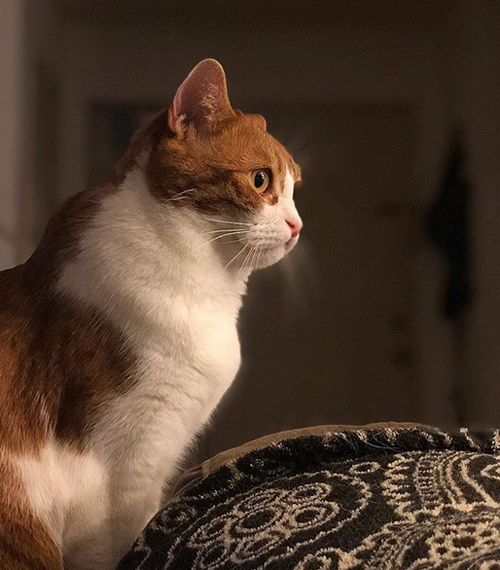 Thankfully, Squirgus's parents are always happy to help him in any way they can, and while he might need a bit more assistance than a typical cat, Alia and her boyfriend have found him fairly easy to take care of. "With the right amount of TLC and accommodation, special cats can really enrich your life in infinite ways, and they all deserve all the love in the world," says Alia.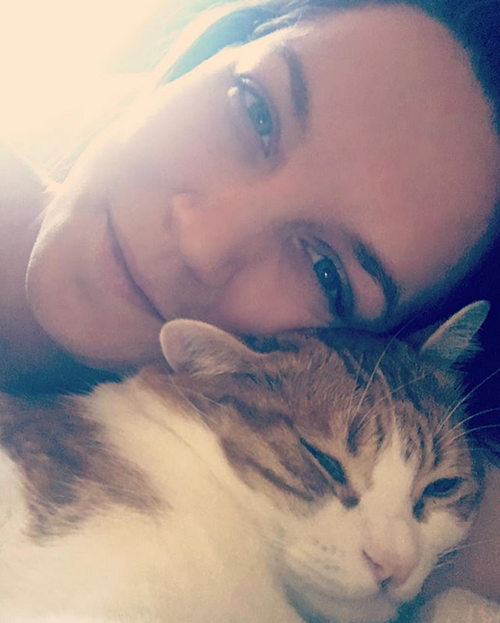 When Alia and her boyfriend met Squirgus and Bumblegump for the first time, they weren't looking to adopt a pet, much less two, but they were unable to resist these silly and sweet siblings. Over the past three years, the couple's feelings for these adorable ginger and white kitties have only gotten stronger, and they've developed a new appreciation for special needs cats thanks to Squirgus.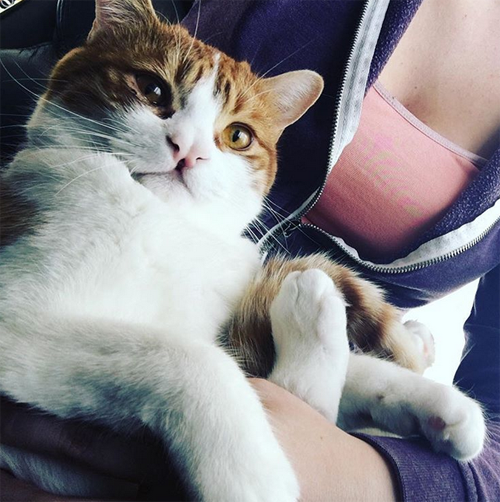 "Cleft palate cats — and really all cats with special needs or that come from abusive pasts — might get labeled as 'broken' or inferior to your regular old tabby, but that couldn't be farther from the truth," says Alia. "Cats with unique faces, noses, bodies, and behaviors are always a breath of fresh air because they make you smile with all the funny things they do, and still have their primal cat behavior."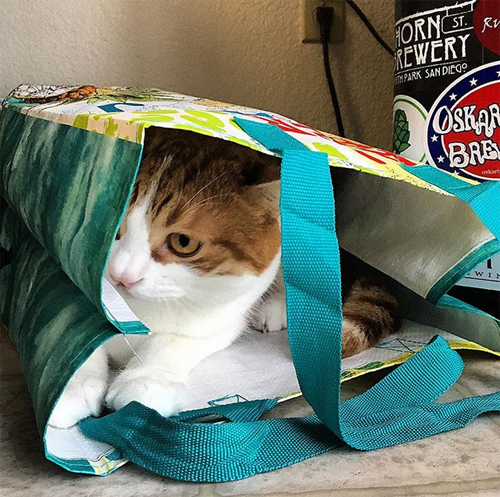 Even though Squirgus looks and acts a bit differently from the average feline, ultimately, he is just as much of a cat as either of his brothers, and Alia hopes that people will realize that more anything else, animals with special needs simply need families that will give them love, care, and a chance. "Special cats can come from a variety of backgrounds, but one thing is for sure, there is no such thing as a 'broken' cat," says Alia.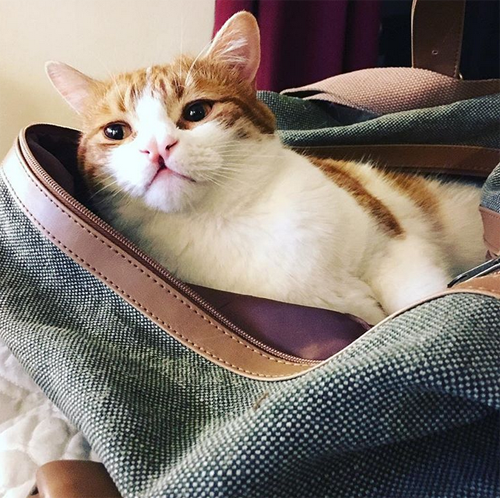 Still, there is something undeniably special about Squirgus, and he is a constant source of entertainment for his mom and dad. "He is so innocent and fun to be around and he is able to reduce your stress by just looking at him because he's just so funny," says Alia. "He provides a perfect balance of cuteness, humor and balances the family out perfectly. He is a very fun little guy."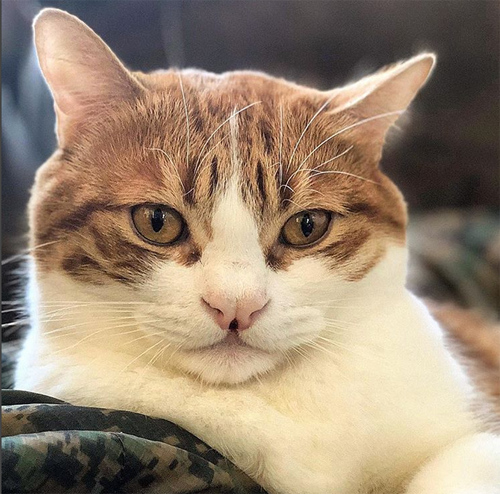 To learn more about this adorable cat, you can follow Squirgus on Instagram.