When Abby saw a video of Roo, an adorable cat who was available through her local rescue, Neponset Valley Humane Society in Norwood, Massachusetts, she was smitten with the black and white kitty who had been born with radial hypoplasia (RH).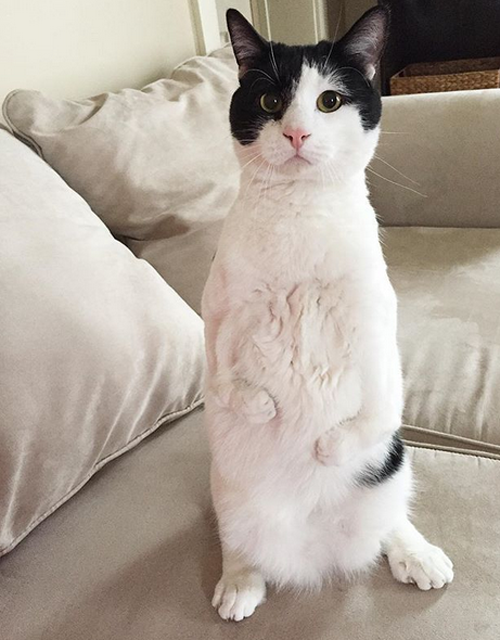 "I instantly fell in love with him," remembers Abby, although she didn't know anything about RH, a congenital condition that causes cats like Roo to have short and twisted front legs. "I don't know exactly what caused Roo to have RH," explains Abby, "but it is known to often be the result of inbreeding."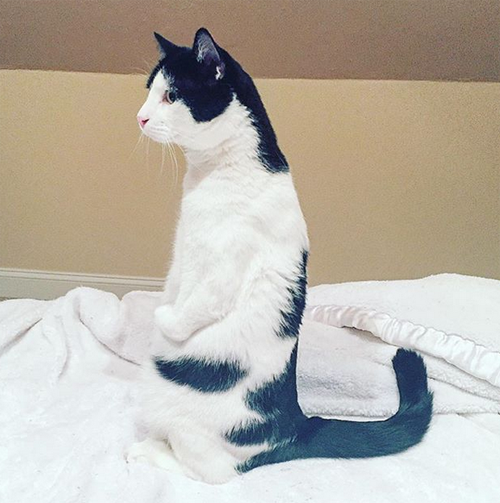 Abby's boyfriend Mike was out of the town at the time, so she shared the video of Roo with him, asking if it was okay for her to adopt the special needs cat. He gave his consent, and in September 2015, Abby called the Neponset Valley Humane Society to learn more about the special needs cat who was approximately one year old at the time.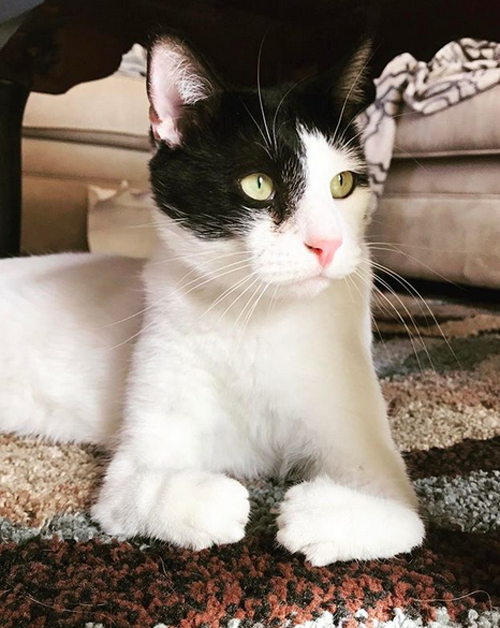 "His foster mom told me that he had been given up by his family because he had a hard time covering his business in the litter box and they were sick of it," says Abby. "They brought him to the vet to be put down."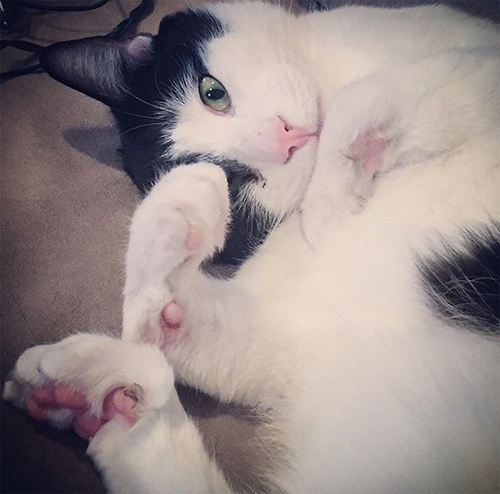 Thankfully, the veterinarian refused to euthanize Roo, and instead, this handsome cat with radial hypoplasia ended up with a foster family. Abby traveled from the home she shared with her boyfriend in Ayer, Massachusetts, to the Neponset Valley Humane Society to meet Roo in person.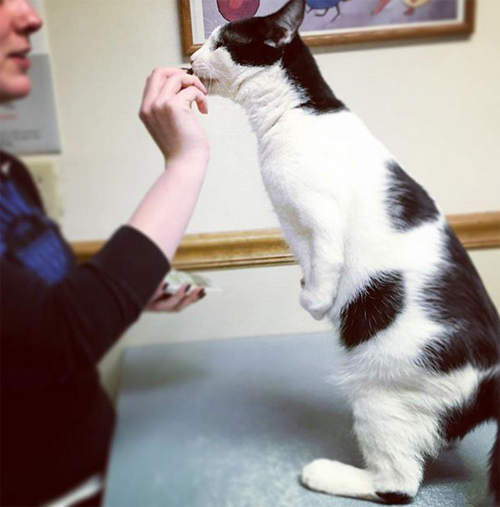 Instantly, she felt a connection with the unique black and white cat, and Abby adopted Roo that day, much to her boyfriend Mike's surprise. "He was shocked the next day when I sent him a picture from the ride home," says Abby. "He didn't realize the cat was close to us and thought it was just a cute video!"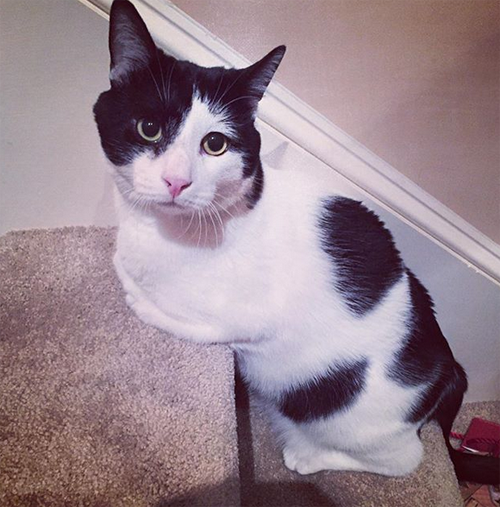 Thankfully, when Mike returned from his trip, he immediately fell in love with Roo, making this special cat the perfect addition to the couple's family. While Roo had been surrendered by his former owners for issues related to the litter box, Abby says he's never had any trouble using the bathroom at their place. "The only challenge Roo has given me with his condition are the nail clippings," says Abby, "but I can say the same thing about my other two cats, so who knows!"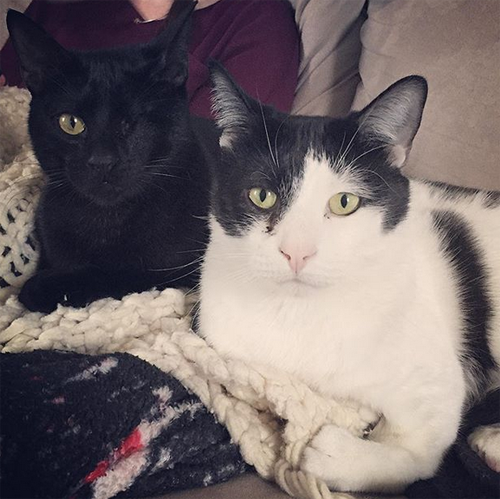 While RH cats look and move a bit differently from other kitties, Abby insists that Roo doesn't have any difficulty getting where he wants to go. "People tend to assume that having RH makes it difficult for them to get around," explains Abby. "In some severe cases, this is true, but for the majority of cats with this condition, there are very few limitations!"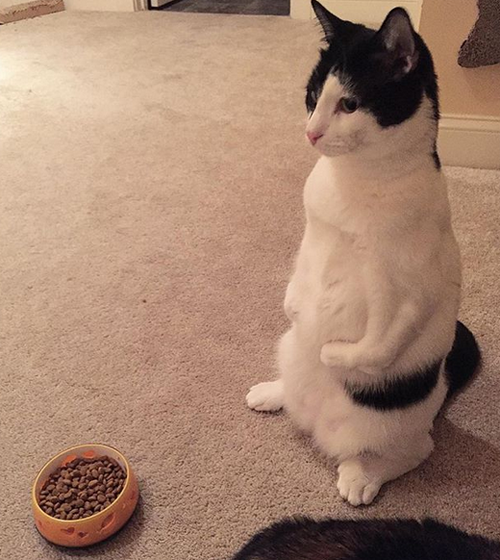 Roo certainly doesn't allow anything to hold him back, and like a typical feline, he loves looking out the window and he is obsessed with food. "If we're eating," says Abby, "we are sure that Roo will be right there next to us, purring and rubbing up against us the whole time."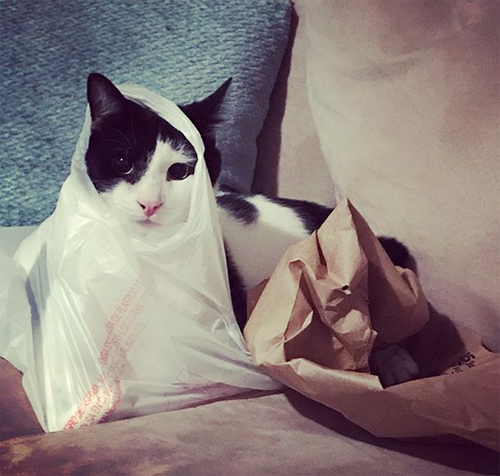 This handsome boy — who was nearly put to sleep by his former owners — loves spending time with his parents, and Abby believes Roo is just like an average kitty, except for the amount of affection he has to give. "Cats with RH are very easy to care for and come with extra love!" says Abby.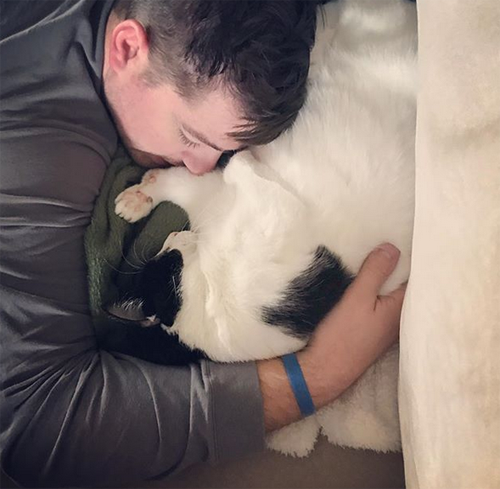 It's been more than two years since Abby surprised her boyfriend by adopting Roo, and today, the three of them couldn't be happier. While this adorable RH cat had a very difficult life before he was adopted by Abby, she thinks for Roo, the time before they met is just a distant memory. "He has been through so much in his short life," says Abby, "but you would never know that he has ever known anything other than love."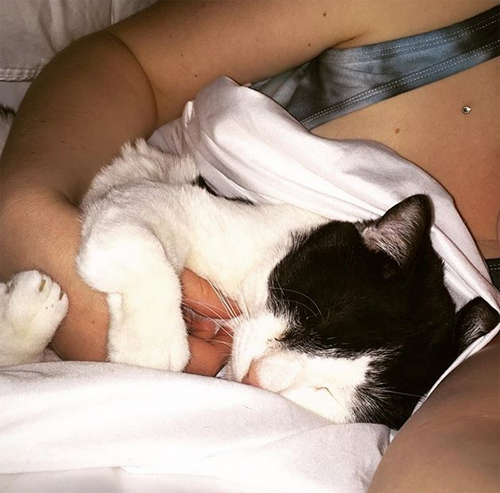 Thankfully, with Abby and her boyfriend Mike, all Roo will know for the rest of his life is love, and he has the safety and comfort of knowing that his mom and dad will be there to take care of him for many years to come.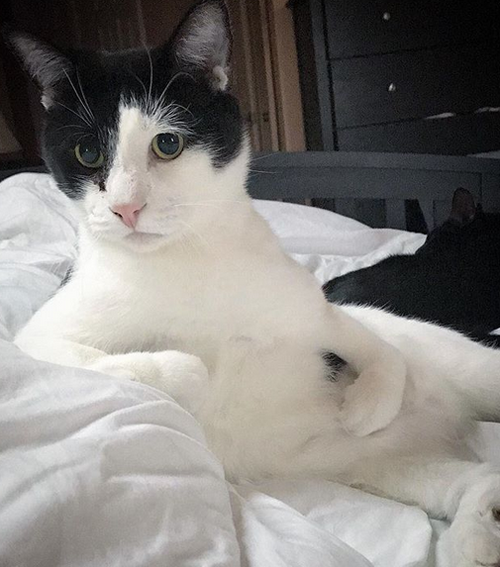 Undoubtedly, Abby and Mike are as grateful to have Roo as he is to have them, especially because this special needs cat regularly teaches them the importance of optimism. "His outlook on life is inspiring and a constant reminder to stay positive!" says Abby. "Roo means so much more to me than I ever imagined."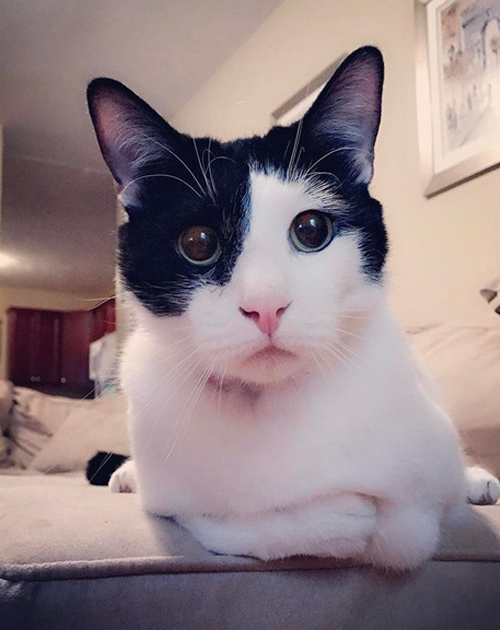 To learn more about this adorable cat, you can follow Roo on Instagram.