When Arzu Bakici saw an Instagram post about Eylül, she felt an instant connection with the adorable tabby and white kitten who became paralyzed after suffering severe trauma and abuse while living on the streets of Turkey. "Some people ran over her little body with their car, and then got out of the car and started to kick her," says Arzu. "They left her at the roadside and drove away."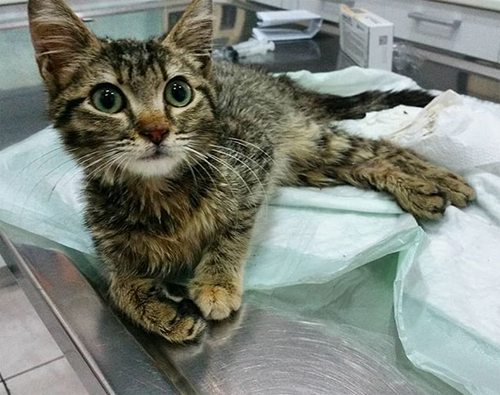 Incredibly, Eylül survived the accident and ensuing abuse, and she was taken to a nearby animal hospital in September 2018 when she was just two months old. "The doctors wanted to put her down because she wasn't able to walk anymore," says Arzu.Thankfully, Şule Paçalı, a Turkish woman who rescues cats and dogs, came to Eylül's aid, saving her from euthanasia.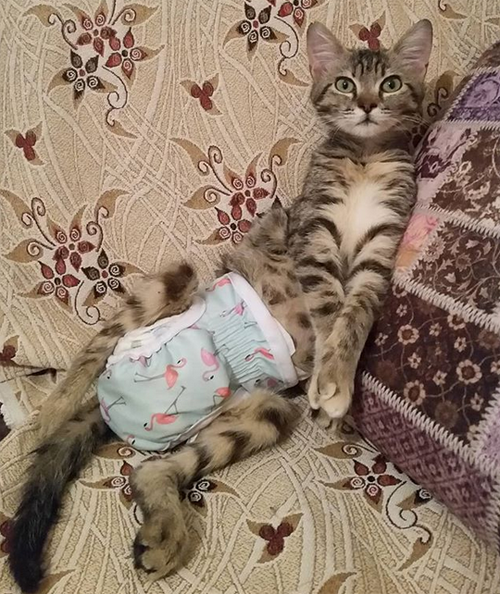 With Şule's help, Eylül — whose name means September in Turkish — adjusted to life with incontinence and hind leg paralysis, and two months later, she was ready for adoption when Arzu learned about her through social media. "I saw her in the videos and pictures and fell in love and said to myself 'I have to help this cat so she can get a better life,' " remembers Arzu.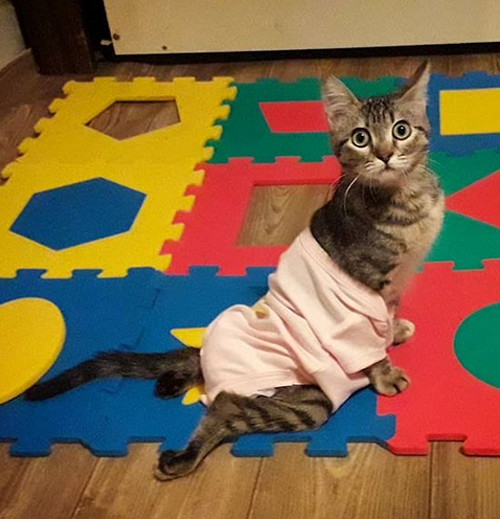 After getting in touch with Şule, Arzu's adoption application was approved, and on November 25, 2018, Eylül met her new mom for the first time at the airport in Hamburg, Germany.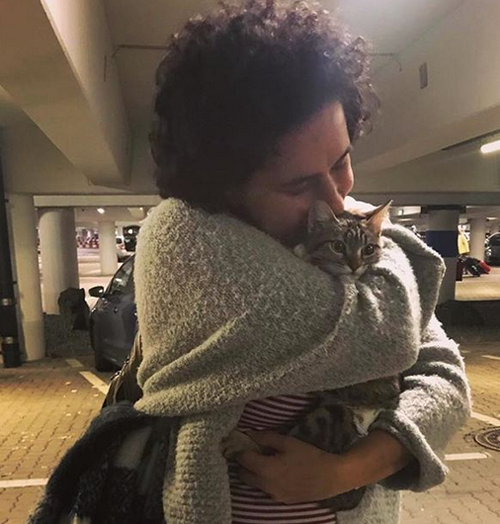 The pair bonded right away, and back at Arzu's house in Scharbeutz, Germany, Eylül was introduced to her new brothers and sisters — six other cats and one dog. Two weeks later, this adorable paralyzed kitten has made herself right at home, and while she has to wear diapers and can't walk like the average cat, Eylül has proved that she's a pretty typical feline.
View this post on Instagram
"Eylül loves to play with balls, and she is also like a monkey and loves to climb around," says Arzu. "She likes to annoy her siblings, but she also loves to cuddle and watch the birds flying outside."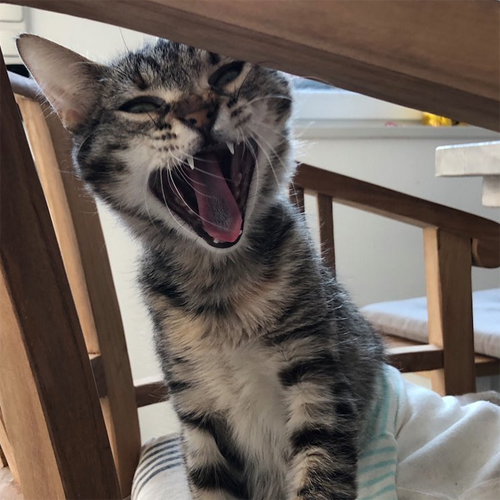 While Eylül adores her family, she doesn't like having her diaper changed, which is understandable given that she's a young, energetic cat who just wants to play and explore her new surroundings. However, Arzu is committed to giving Eylül the care she needs to have a happy and healthy life, even if this strong-willed kitten doesn't always make it easy for them. "She — and also me and my family — have learned to deal with that," explains Arzu. "We are her arms and legs."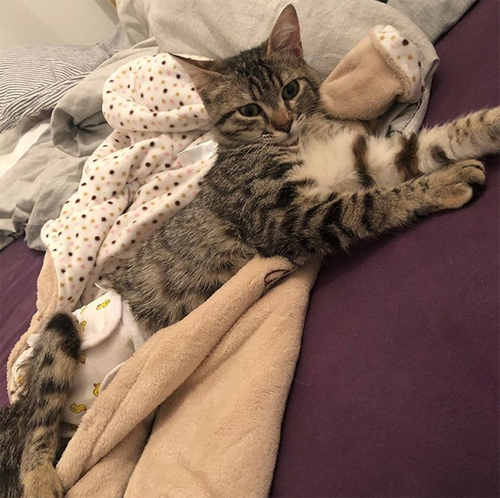 Even though Eylül requires more care than a typical cat, Arzu is so glad she adopted this special little girl, and she hopes others will consider opening their homes to animals who are often overlooked. While Arzu realizes many people are afraid of adopting a pet who might need a lot of help, or who might not have a long life, she believes the joy cats like Eylül provide is worth any sacrifices they require.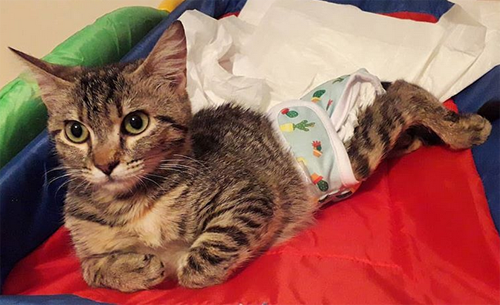 "People see paralyzed cats and feel sad, but they forget that those cats can be happier than any others because of the fact that somebody gave them a new home and a beautiful new life with a lot of love," says Arzu.
View this post on Instagram
For Arzu, not only did she help Eylül when she adopted her, she freed up space in Şule's home, enabling her to save the life of yet another animal. "I automatically rescued another cat with giving Eylül a new home," explains Arzu. "Now Şule has a new space for a new cat to rescue."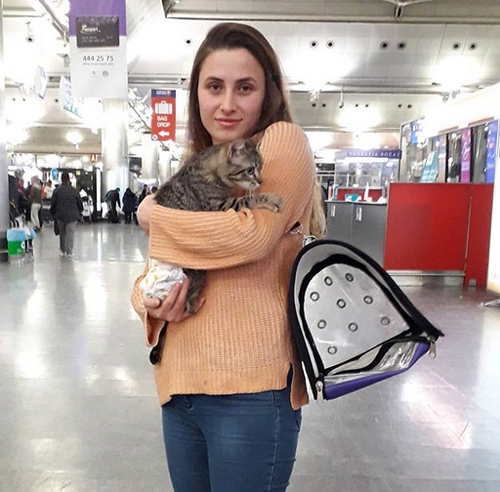 Plus, caring for a kitten with special needs has enabled Arzu to show her children firsthand how rewarding it is to be selfless and compassionate, providing them with lessons and skills that will stay with them for their entire lives.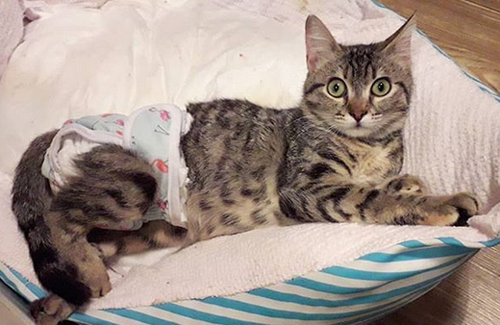 Eylül, who suffered severe trauma and abuse while living on the streets of Turkey, couldn't have asked for a better home, and she is now surrounded by people who absolutely adore her just as she is. "I love her from the bottom of my heart and I'm so thankful that she joined our family," says Arzu. "She is my sunshine."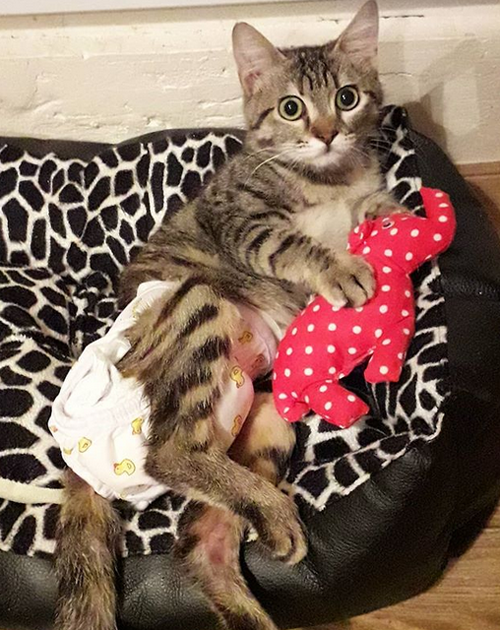 To learn more about this adorable kitten, you can follow Eylül on Instagram.