Sensitive Content
This post includes photos some people may find upsetting.
When Laura and her fiancé Pablo spotted four kittens living on the streets near their home in Bulgaria in September 2019, they knew they had to help the young homeless cats. "We put out a can of cat food and they came like crazy to eat," remembers Laura. "They were so hungry!"
As the kittens ate, Laura and Pablo noticed one of them, a tiny tabby cat, had a badly infected eye and needed medical attention right away. "We already knew that with this kind of eye infection, a kitten wouldn't survive on its own without help," explains Laura.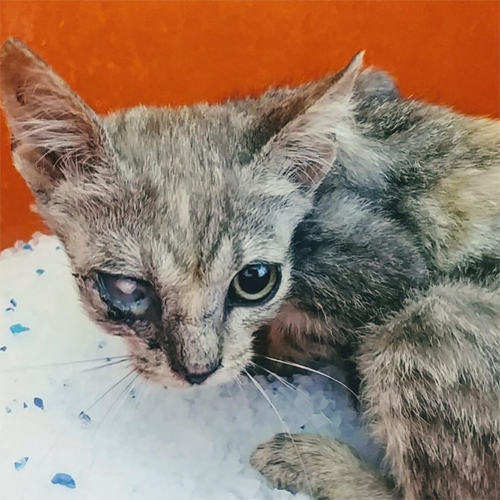 The couple, who runs Resqstrays — an organization dedicated to helping homeless cats in Bulgaria — rushed the kitten to the vet where she was given an injection of antibiotics. Their friend Valerie, who lives in the United States, also sent them oral antibiotics to help treat the kitten's eye infection.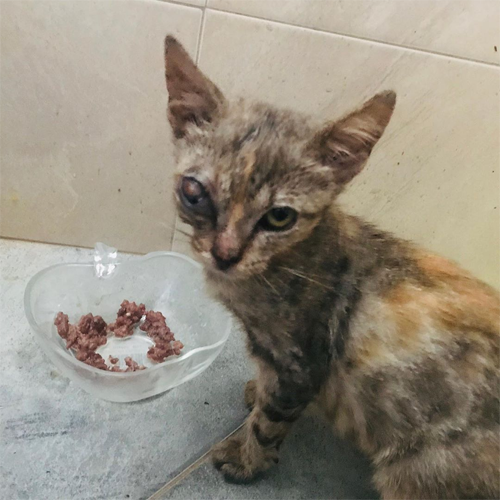 "The treatment lasted one entire month," remembers Laura. "The vets were sure she would have to undergo surgery to remove her eye." Fortunately for the little kitten, the couple did everything they could to save her eye, and Laura and Pablo were ultimately successful.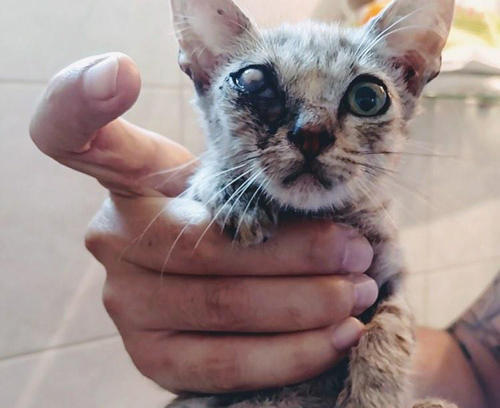 However, while the sickly tabby was being treated for the infection, she was kept in quarantine in their bathroom. While the kitten was very fearful and extremely shy, she had an excellent appetite, causing Laura and Pablo to name her Little Belly. "Very little play and too much eating is a bad combination," explains Laura, "so her belly was huge compared with her tiny body."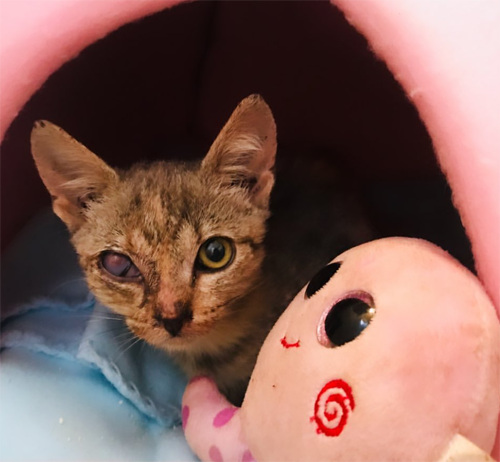 After finishing the treatment, Belly was able to keep the affected eye, although she's unable to see out if it, and being out of quarantine allowed her to bond with her foster parents, especially Laura. "She always slept near my face in my bed, purring and touching my checks, showing a huge love and gratitude," says Laura.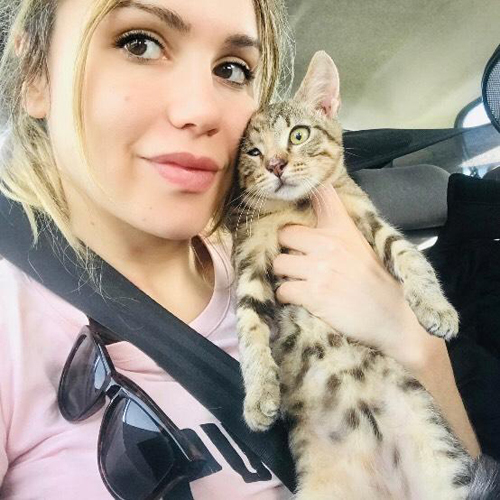 In addition to cuddling with Laura, Belly spent much of her time in her foster home playing with the other foster kittens and bird watching from the window. "She spent hours looking at the doves and other birds flying around, just sitting in the windowsill," remembers Laura.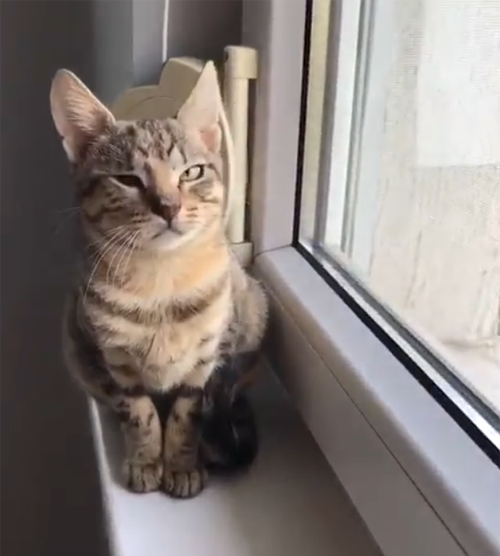 While people often assume one-eyed or partially blind cats are clumsy or awkward, Laura and Pablo certainly didn't find that to be the case. "She is absolutely equal to a cat with two [working] eyes," says Laura, and while she was shy and frightened when she was rescued from the streets, the adorable tabby quickly grew into a very affectionate girl. "Little Belly was one the most special kittens that we've ever had."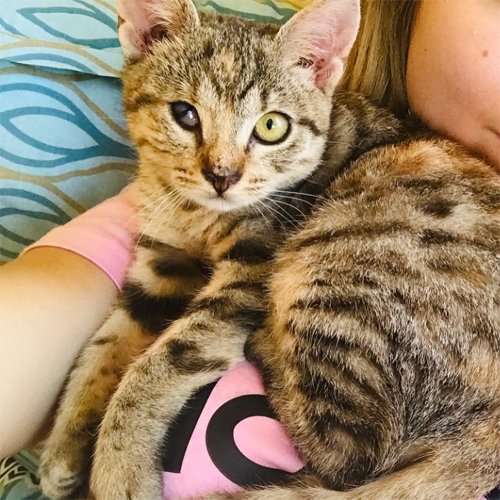 Despite being tempted to keep Belly, Laura and her fiancé found her a wonderful home with a family in Holland. "She is already in her forever home with a family who adopted her, and I have strange mixed feelings between happiness and sadness," explains Laura.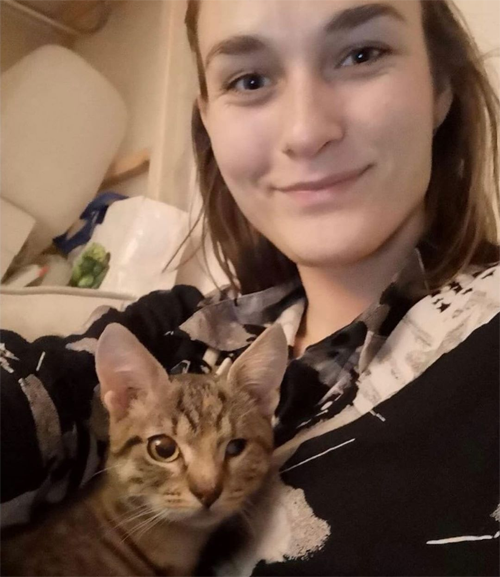 After all, Belly slept with her every night, causing them to develop an especially close relationship, so Laura misses her terribly. However, she also realizes that getting Belly adopted enables her and Pablo to help more cats in need, and the unique bond she formed with this remarkable kitten can never be broken. "My little angel always will be in my heart," says Laura.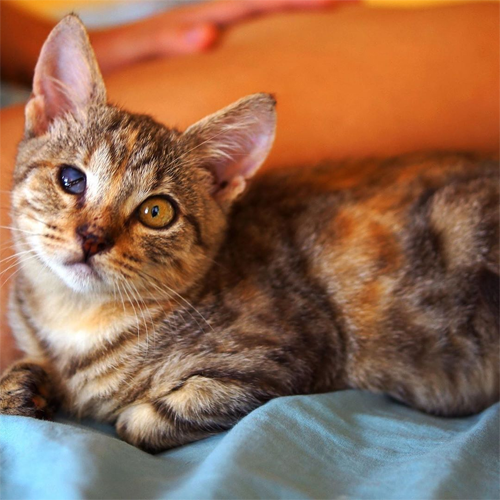 To learn more about Resqstrays, you follow them on Instagram.