On Emma's birthday — September 12, 2018 — she and her mother Barbara were driving near their home in Italy when they spotted a tabby and white kitten in a field.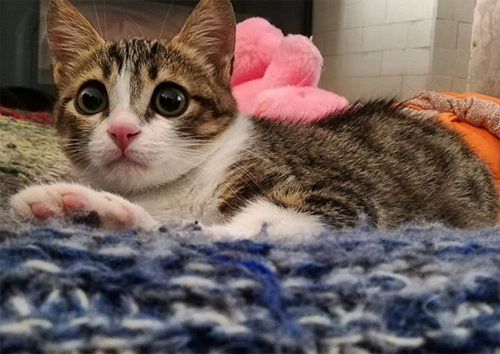 The young feline appeared to be injured, so Emma and Barbara stopped to see if they could help the cute cat. "We saw he had something because he ran away very slowly," remembers Emma, "and then we discovered his leg problem."
View this post on Instagram
Having rescued several cats in the past — including the 13 who currently share their house — Emma and her mother couldn't resist the adorable special needs kitten, so they scooped him up and took him home with them. Back at their house, Barbara and Emma named their new feline friend Timmy after "Tiny Tim", the disabled character from Charles Dickens's A Christmas Carol. "Timmy captured our hearts with his big eyes and cuteness," says Emma.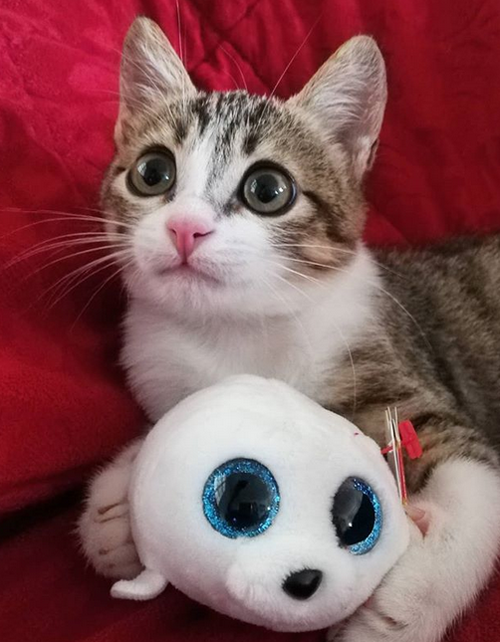 A medical examination revealed Timmy was approximately two and a half months old, and he had suffered some sort of damage to his spinal nerves that left him unable to control his hind legs or his tail. "We can't know the real cause of his injuries, but we can guess that he was thrown away from a car or hit by something," explains Emma.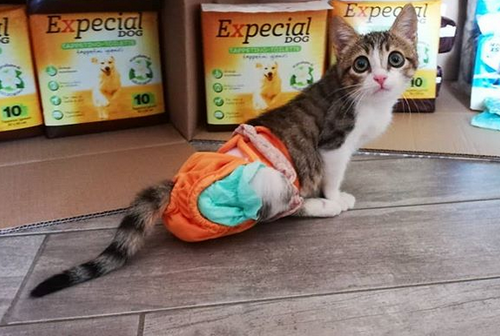 Timmy made himself right at home with Emma and Barbara's other cats, and he didn't waste any time showing his new family that he's just as energetic the typical kitten. In fact, while people often expect cats with hind leg paralysis to be less active than the average cat, Emma has found this not to be true of this fun-loving tabby and white boy.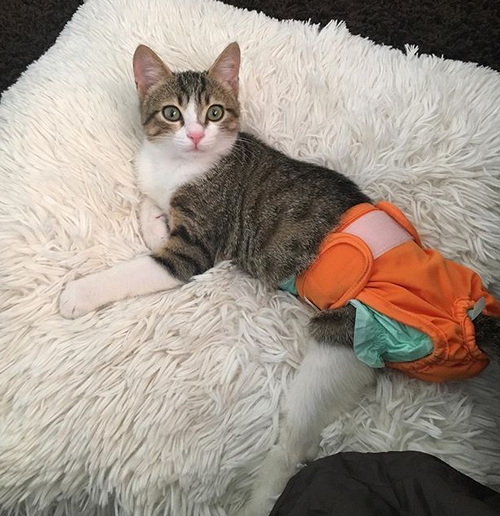 "Timmy sometimes plays more than a 'normal' kitten," says Emma. "Playing and eating are favorite activities of Timmy — he loves to play with noisy toys and the other big cats." Timmy can be a bit greedy when it comes to food, and he's not the least bit shy about using his good looks to get extra treats from Emma and Barbara, proving he's really not that different from a typical cat.
View this post on Instagram
However, Timmy does require a bit more care than the average feline, but Emma is certain this affectionate special needs kitten is worth the extra effort he requires. "You may think of a cat with paralysis as a cat that only needs help and assistance, but a paralyzed cat is also a cat that gives a lot of love, friendship, and happiness."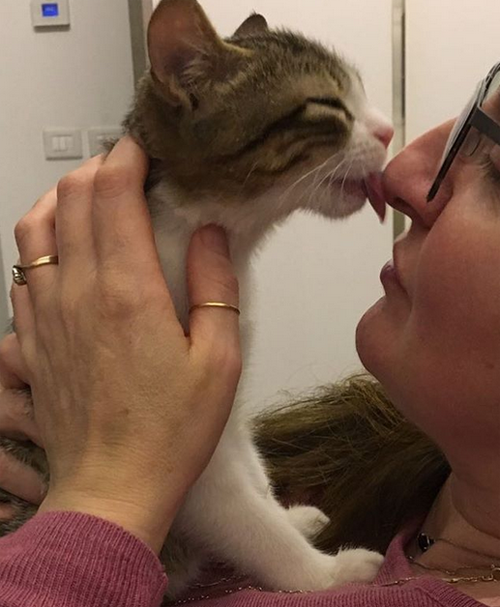 It's been more than two months since Emma and her mother found Timmy in a field — injured and alone — and while he still doesn't like taking baths or wearing diapers, he's an otherwise happy cat who absolutely loves his life with his new family.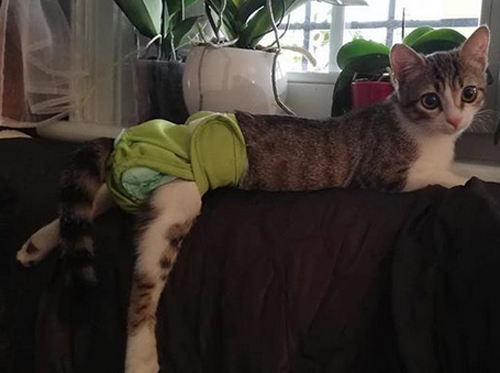 "I wish more people could learn from us that special needs cats can be lovely pets," says Emma. "They need a little more attention but the happiness of saving a cat is incomparable." While she and her mother Barbara have rescued several cats, opening their home to 14 felines in need, Emma admits Timmy — the kitten they found in a field on her birthday — is incredibly special to both of them.
View this post on Instagram
"For me and my mother he's like a child," says Emma, "and the amazing thing is that everybody loves him, no matter what. Timmy is the cutest fluffy friend that we've met."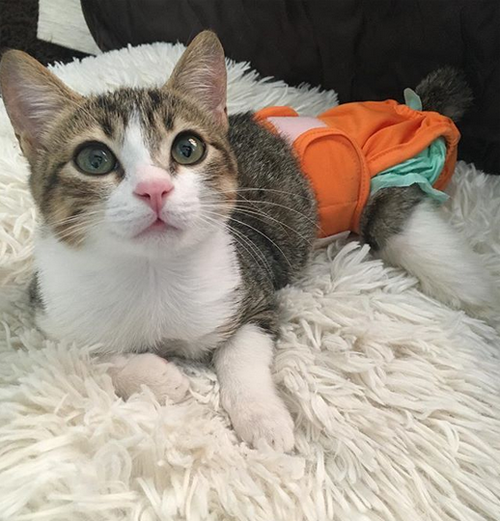 To learn more about this adorable kitten, you can follow Timmy on Instagram.