When Igor Burmakin's friend Kate asked him if he wanted to adopt one of the kittens her cat gave birth to on October 1, 2015, he discussed it with his family. After a short conversation, they decided to adopt one of the young cats, so Igor and his family visited Kate's home in Volgograd, Russia, in early November 2015 to meet the kittens in person. "They had eight kittens, but when we came, only two little boys were left," remembers Igor, "and the cutest kitten ran to me first!"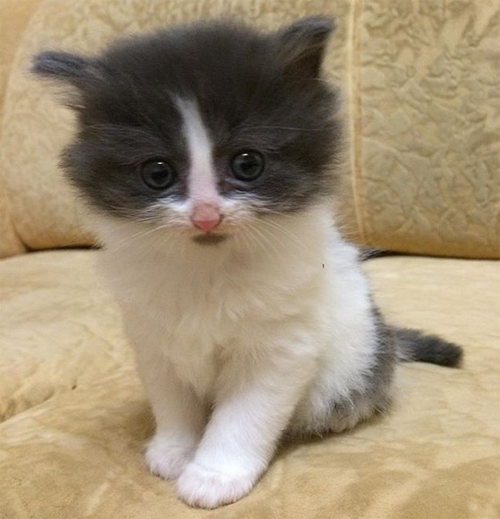 The grey and white kitten was just a few weeks old and had extremely prominent whiskers, causing Igor to name him Iosif after Joseph Stalin, the Russian dictator who was known for his large mustache. "In the Russian language his name sounds like Iosif," explains Igor.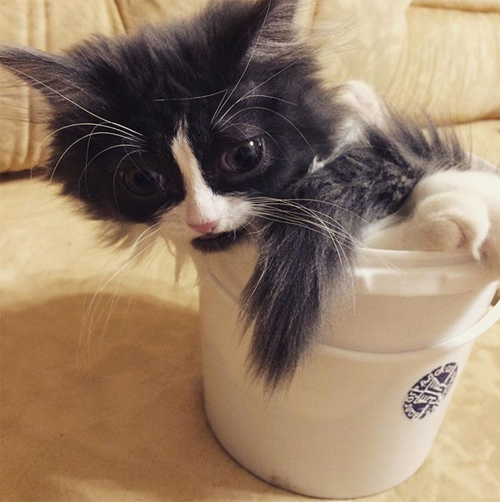 Initially, Igor appeared to be a typical kitten, but as he grew, it became apparent he was born with a pronounced underbite. Also, Iosif's eyes appeared to grow larger and began to water from time to time, but his vet was unable to determine any underlying health issues.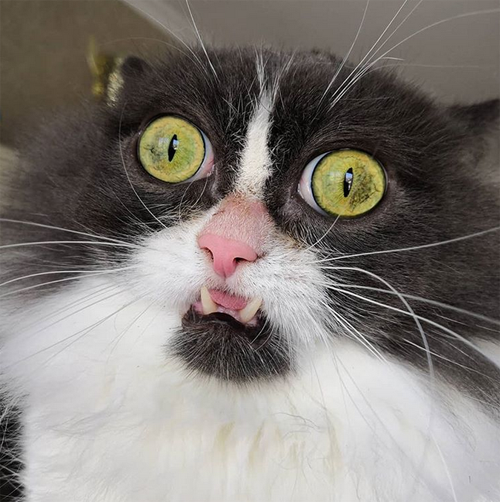 More than four years later, Iosif is doing well, although he is unable to eat large pieces of fish or meat due to his pronounced underbite, so Igor and his family make sure to give him small bits of wet and dry food.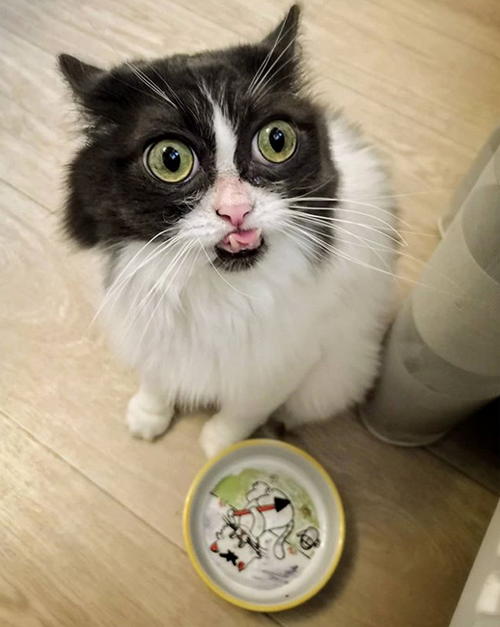 While this 5-year-old feline requires a bit of extra care, Igor and his family are happy to accommodate Iosif's special needs. "I think all cats deserve to be loved," says Igor.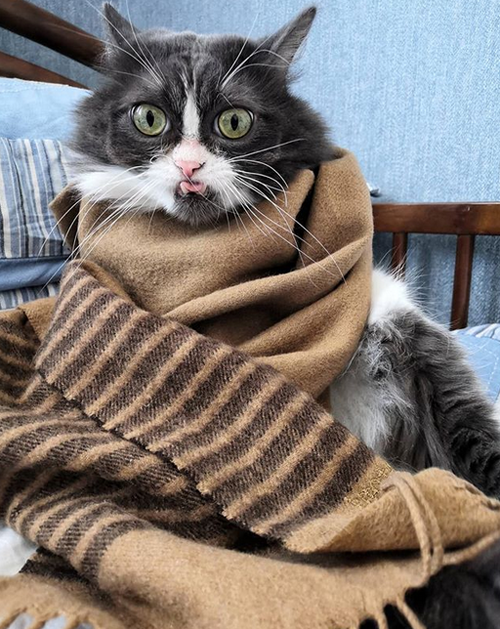 After all, while Iosif may look a bit different from a typical cat, he's a happy and active boy who loves to play tricks on his family, including hiding under the bed at night and pouncing on them when they walk by.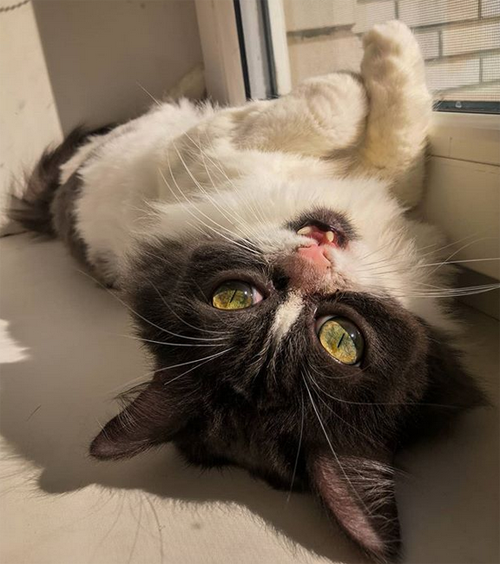 However, Igor has encountered people who think Iosif's unique appearance is due to being abused by his dad. "That is absolutely disgusting," says Igor, and during a routine vet visit, the doctor asked an offensive question about Iosif. "The doctor asked 'Is your cat defective?' That was our last visit to that doctor."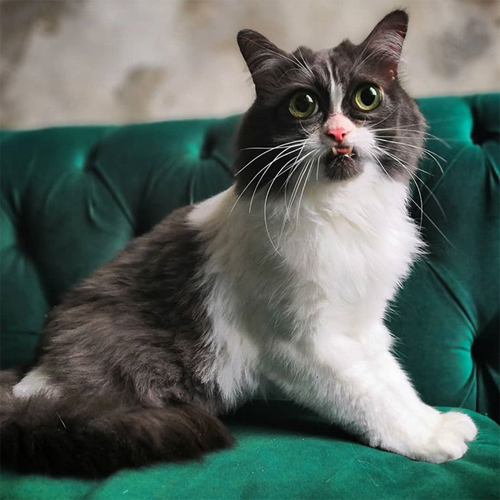 While not everyone appreciates Iosif and his distinctive good looks, his family loves him exactly as he is, especially Igor. "He is my son," says Igor.
To learn more about this handsome cat, you can follow Iosif on Instagram.