When Liz came across a Facebook post from Forever Friends Animal Rescue about an adorable kitten with four ears and an extreme overbite, she felt an instant connection with the unique cat who was looking for his forever home.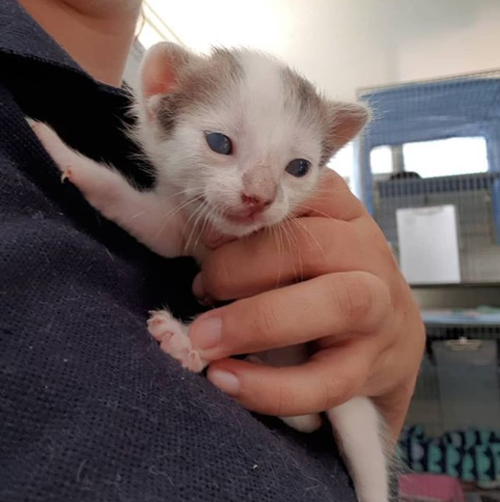 "He had over 500 people comment and express interest in him," remembers Liz, "but I just knew we were meant to adopt him."  Born on March 22, 2018, the kitten was approximately three months old when Liz saw his face for the first time, and she was certain that she would be able to provide him with a loving home where he would receive the care he needed.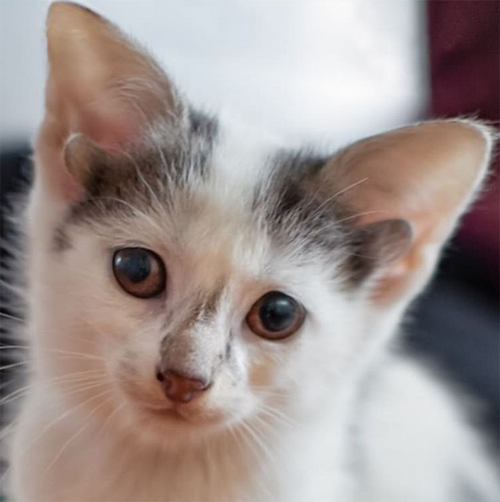 "The post listed his numerous health concerns and a warning that he may have substantial medical costs in the future," explains Liz. "I was worried that someone may take advantage of his 'quirks" and not adopt him for the right reason. I knew — thankfully — we were in a financial position to take on whatever medical treatment he may need."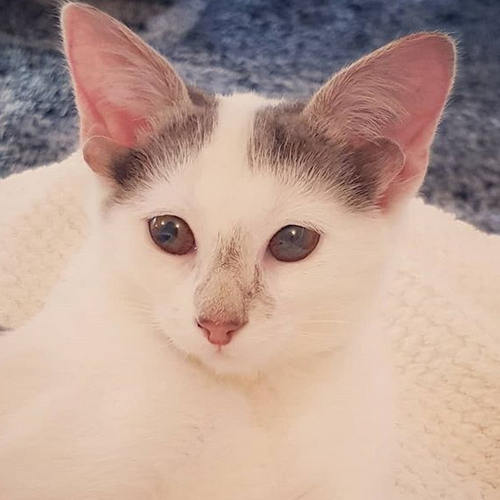 Liz contacted the rescue — which is located in Pakenham, Australia, approximately 80 miles from her home in Geelong, Australia — and expressed her interest in adopting the special needs kitten. After reaching out to Forever Friends Animal Rescue multiple times about the four-eared cat, Liz eventually received an invitation to meet him in person.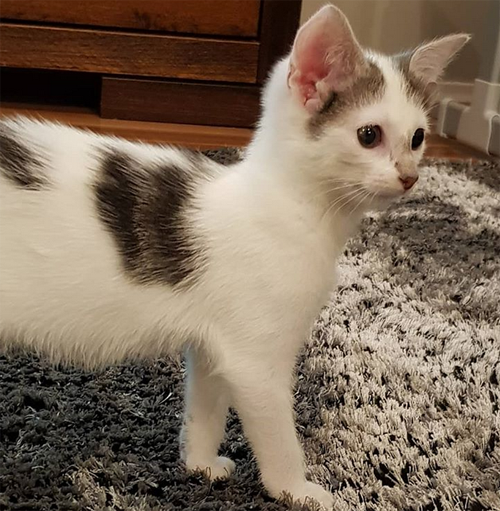 On June 19, 2018, Liz visited Thorne's foster home in Geelong to meet the cute kitten in person, a day she remembers fondly. "It was love at first sight — I just wanted to provide him with the most loving home possible," says Liz. "I instantly felt such a strong desire to look after and protect him. There was never any doubt that he was coming home with me."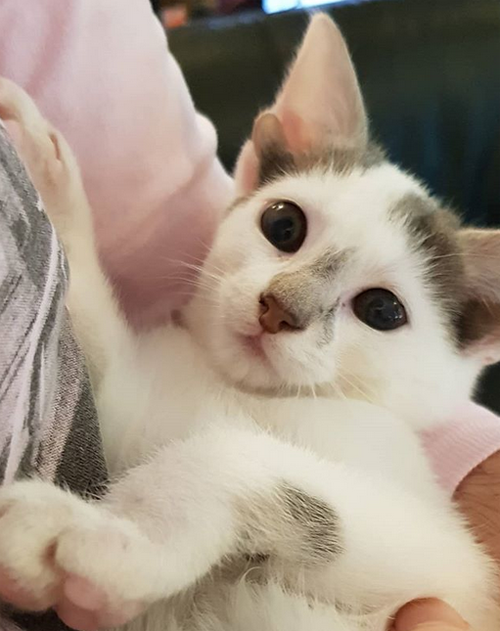 Shortly after adopting the kitten — who had been named Ezra by the rescue — Liz changed his name to Thorne, an ode to a character from one of her favorite shows. "I'm a huge The Bold and the Beautiful fan, and Thorne has an older rescued brother called Ridge, so there was never any question what he was going to be called," explains Liz. Thorne quickly settled into his new home, bonding with his family and indulging in one of his favorite pastimes: eating.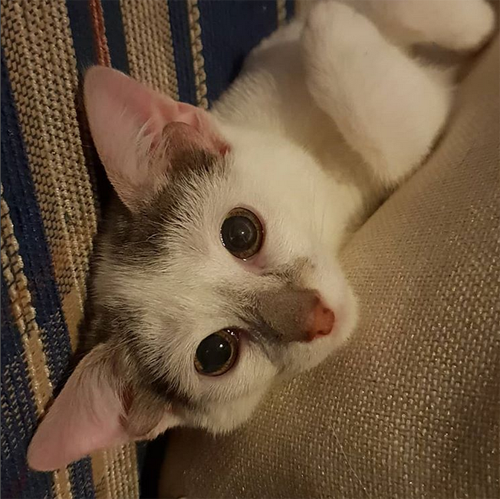 "Despite being tiny, he has a huge appetite," says Liz. While Thorne has a severe overbite that eventually required him to have some of his teeth filed down to stop them from piercing the roof of his mouth, he doesn't have any difficulty eating. However, after a developing a melting ulcer — an extremely serious infection of the cornea — Thorne had to have one of his eyes removed despite his everyone's best efforts to save it.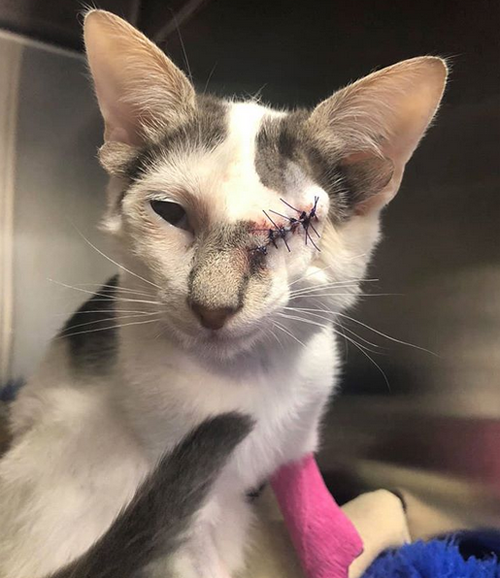 Today, Thorne is doing well, and while having four ears — the result of a genetic mutation — one eye, and a severe overbite causes him to look different from the average cat, this adorable kitten is a very happy and active boy. "He is super energetic and incredibly intelligent," says Liz. "He will jump up to open door handles!"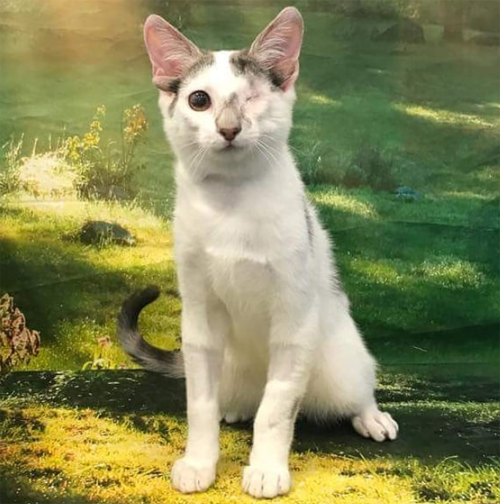 In fact, Thorne has adapted so well to all of his medical issues, his mom believes he's coped better with his health problems than she has. "It was upsetting to see him in pain after his surgeries, but he did recover incredibly fast," says Liz. "It probably affected me more than him to be honest!"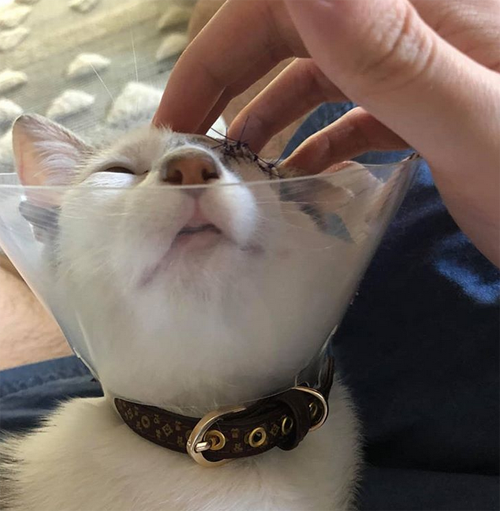 Fortunately for this special young cat, Thorne has an amazing family who is devoted to giving him the best life possible, and there's no doubt this resilient boy will continue to thrive in his forever home with a mom and dad who love him just as he is.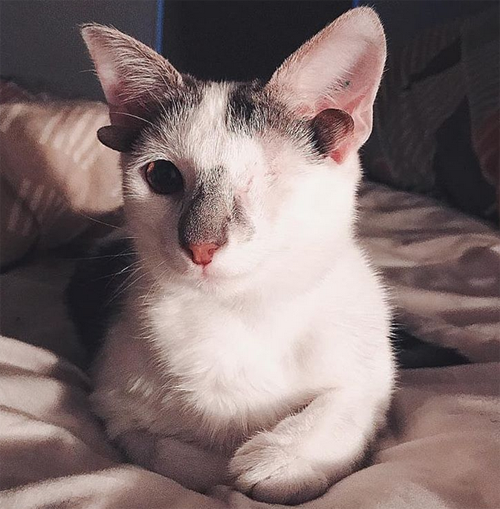 "People may think he's not cute, but he's the most adorable cat in our eyes," says Liz. Before adopting Thorne, Liz didn't have any experience with special needs cats. However, having spent the last four months with this remarkable feline, she is confident special kitties like Thorne are just as loving as the typical cat, if not more so.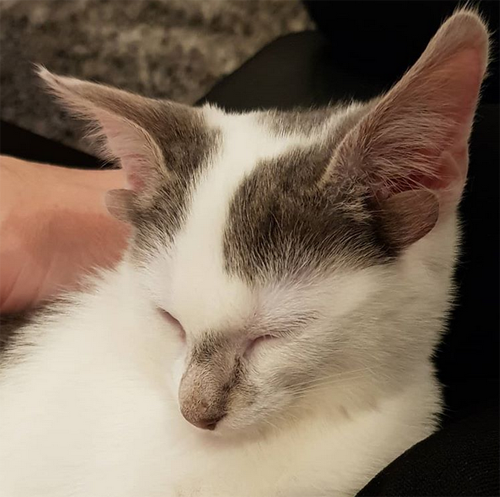 Over the course of just a few months, Liz has developed such a strong bond with Thorne — having helped him recover from multiple surgeries — that's it's difficult for her to imagine her life without this friendly and energetic four-eared boy.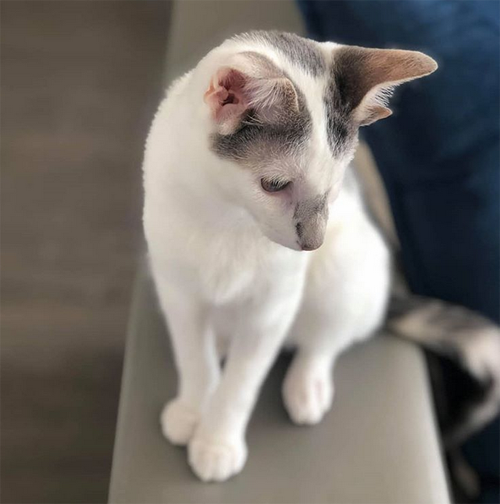 "It's hard to remember what it was like before he came along; I feel like he's always been a part of our family," says Liz. "He is my whole world, both of my cats are. They are my furry children."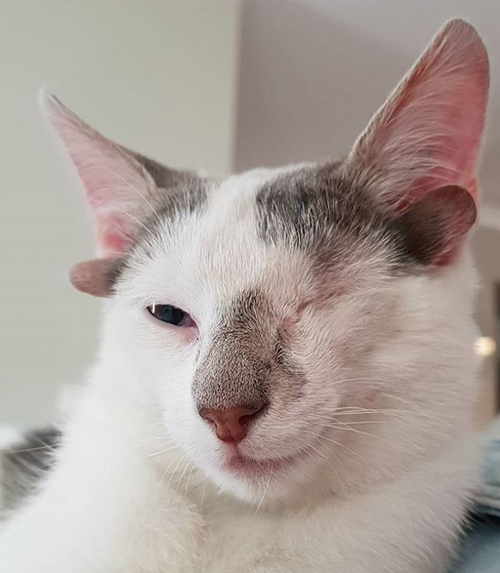 To learn more about this adorable kitten, you can follow Thorne on Instagram.