When Hannah saw a video of a kitten with mild cerebellar hypoplasia (CH) who was in need of a special home, she was immediately interested in adopting the fluffy young feline. "Tipsy was posted online by an animal control officer in Rhode Island," explains Hannah. "He was part of a litter that had been surrendered to them, and he was the only one who had any sort of special need."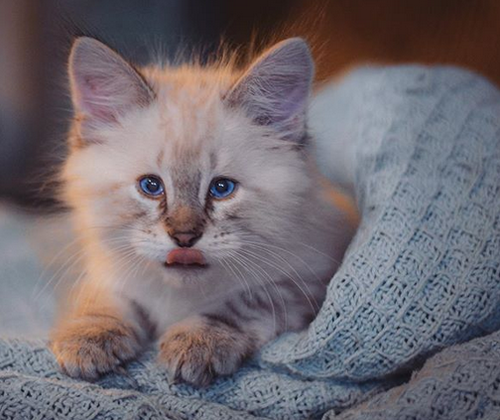 Being a veterinary technician, Hannah was confident she would be able to give the kitten the care he required, so she reached out to the animal control officer. After all, Hannah had been keeping an eye out for a kitten to adopt, and when she saw the video of the wobbly little cat, she instantly knew he was the perfect pet for her. "I knew that I could deal with anything he threw at me," says Hannah, and the animal control officer agreed. In early June 2018, Hannah officially adopted the kitten when he was just two months old, naming him Tipsy.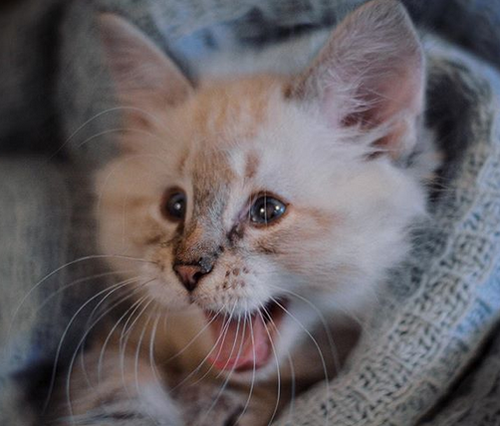 While Hannah knew Tipsy had cerebellar hypoplasia — a non-progressive neurological condition — when she adopted him, within two days of bringing him home, she began to suspect he might have issues with his vision. "He is so smart and so observant otherwise — non-visually — that it is no surprise that the animal control did not know," explains Hannah. After all, Tipsy had been living in a kennel during his time at the shelter, so it had been relatively easy for him to learn the layout of his environment.
View this post on Instagram
However, in Hannah's home in Rocky Hill, Connecticut, he began exhibiting signs of significant visual impairment. "We noticed he would bump into things and stare at the wall for long periods of time," remembers Hannah. "He wouldn't chase the feather toy; little things like that added up. The only toy he would play with was a crinkly frog toy from the shelter." A few days later, Tipsy was examined by a veterinarian who diagnosed him with congenital blindness, confirming Hannah's suspicions.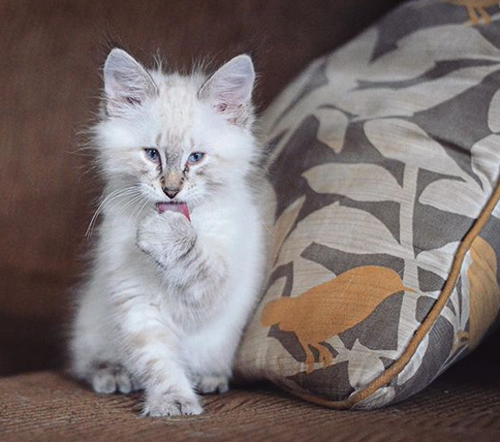 While blindness isn't a symptom of cerebellar hypoplasia, it's likely Tipsy — whose eyes are underdeveloped — had some issues while in utero. "Cerebellar hypoplasia can be the result of the mother cat being exposed to a virus while pregnant — even in the form of a vaccine — or from trauma while in the womb, but it can also be genetic," explains Hannah. Thankfully, the symptoms of cerebellar hypoplasia, like poor balance and lack of coordination, don't get worse over time, but they also don't better.
View this post on Instagram
However, as kittens with the condition grow into adults, they often become more adept at controlling their symptoms. Fortunately, Tipsy's wobbly walk and lack of vision don't stop him from playing and having fun, just like any other cat his age. "He gets zoomies and runs around like any other kitten, it's just louder and clumsier," says Hannah. "He has zero idea he's blind or that he walks differently than other cats. He thinks he's the bees knees — because he is!"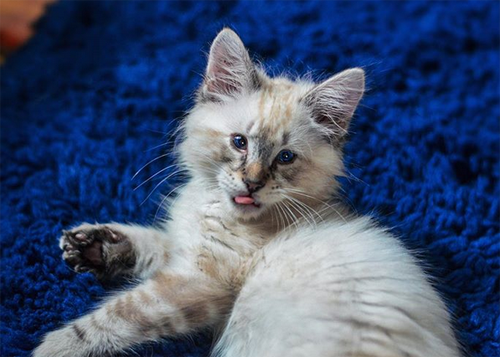 While he can't see and has poor coordination and balance, Tipsy has no trouble using the litter box. In fact, his mom purchased a small litter box she thought would be easier for Tipsy to use, but he refused, choosing instead to use the large, high-sided one she'd hoped he'd grow into one day. "He didn't use the baby litter box once," says Hannah. "He went straight to the big litter box and uses it every single time. He leaps in and leaps out like it's nothing."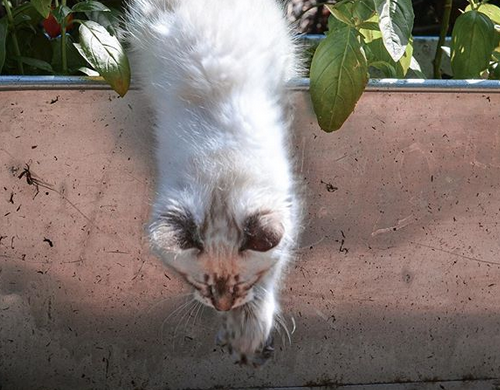 However, Tipsy did have issues drinking from a traditional bowl, so Hannah got him a water fountain, which he got the hang of within a matter of hours. Despite being blind and having cerebellar hypoplasia, Tipsy is able to get on and off the couch by himself, demonstrating just how independent and capable special needs cats can be.
View this post on Instagram

Unfortunately, not everyone realizes blind kitties or cats with CH can have long, happy lives. "I've had people cry when they've met him because they think he's in pain or struggling," explains Hannah, "but he is not! He's the most fun loving, crazy, adventurous kitten I've ever met."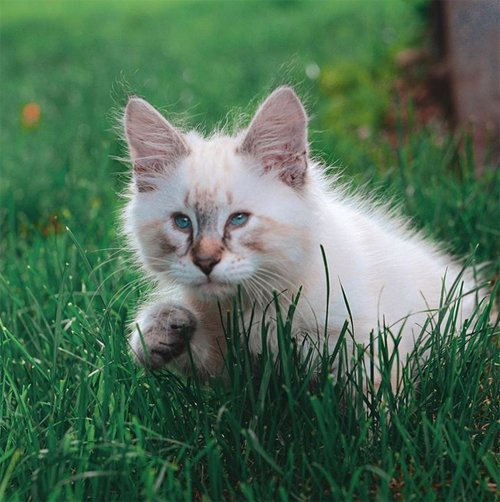 Despite being just three months old, Tipsy adores chasing after Hannah's dogs, Bourbon and Chaser, he likes to eat, he enjoys spending time outside on his leash, and he loves cuddling with his mom, making this special boy not all that different from a typical cat.
View this post on Instagram
While Hannah wasn't looking specifically for a special needs kitten when she saw Tipsy for the first time, she's so glad she adopted him. After all, over the course of just a few weeks, not only has he shown her just how resilient and adaptable special needs cats can be, Hannah and Tipsy have formed an incredible bond she can't imagine breaking.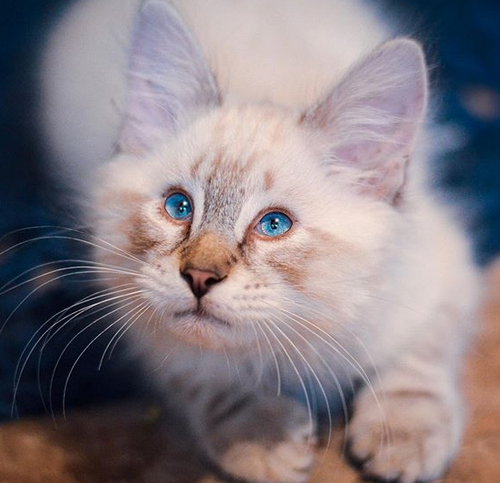 "He has quickly become my child," says Hannah. "If I ever have to walk into my house and don't get to hear him fumbling to run over to me while purring up a storm, I'd be devastated. He's the best little guy."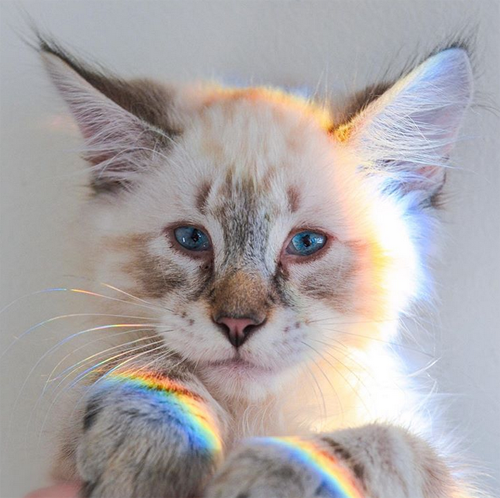 To learn more about this stunning cat, you can follow Tipsy on Instagram.