Katherine, who works at a neighborhood merchant association, was visiting Evanston Animal Hospital near her office in Chicago, when she met Layla, a stunning calico cat with hind leg paralysis who was recovering from leg wounds caused by the carpeting at her previous home.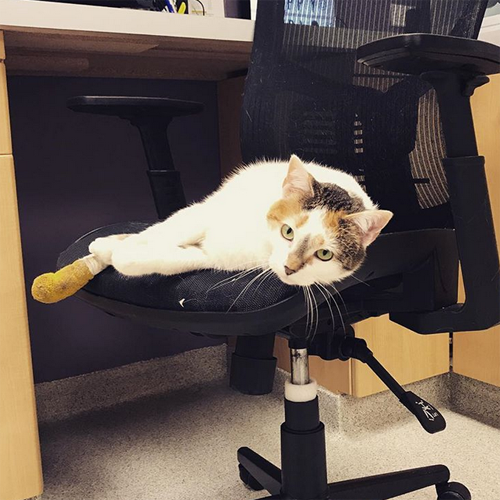 "The first time I was allowed to hang out with her alone in a private room, she crawled into my lap and started purring," remembers Katherine. "I was in love."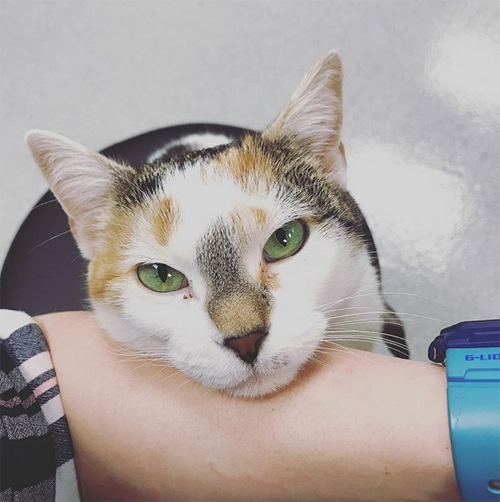 Smitten with the stunning cat, Katherine learned Layla had most likely been born with hind leg paralysis, although the veterinary staff wasn't able to tell her a lot about the beautiful calico's life before she was surrendered to their office. She also learned that while Layla had hind leg paralysis, she wasn't incontinent, making her surprisingly low maintenance.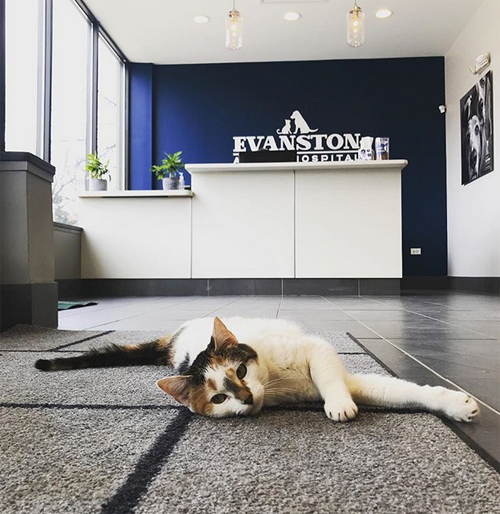 However, Katherine didn't care if Layla had special needs or not because she felt such a strong connection with the sweet and affectionate cat that she adopted her in April 2018, shortly after meeting her for the first time. "Her special needs didn't even figure into my decision," says Katherine. "I was in love with her — with or without special needs."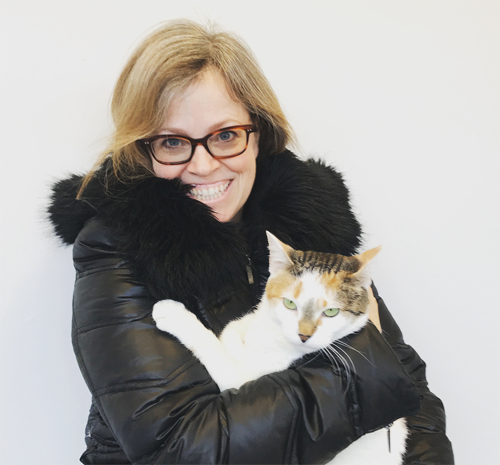 Layla — who Katherine usually calls Kitty or Sweetie — made herself right at home with her new mom, and more than a year later, this playful and independent girl is thriving. "No one thinks she should be able to run or jump, but oh boy, she can," says Katherine, "especially when there is food involved." In fact, one of Layla favorite pastimes is eating, but she would much rather eat her mom's food than her own.
View this post on Instagram
"All she wants is human food," says Katherine. "She would so much rather eat peanut butter or squeeze cheese or even balsamic vinaigrette than even really expensive cat food." When Layla isn't enjoying her favorite treats, she loves sitting in front of the space heater, and she adores cuddling with her mom, especially when Katherine gives her chin scratches.
View this post on Instagram

"She can't really scratch her face with her back legs, so I rub her face and scratch her chin myself to help her out a little bit," explains Katherine. "It makes for fun lap time." Because Layla tends to splay her legs out when she drags them behind her, Katherine has learned to give this special kitty lots of room when she's making her way around the house.
View this post on Instagram
Also, due to the issues with her spine, Layla has chronic pain, so she has to take medication every day, or she will start pulling tufts of her fur out. Fortunately, Katherine gives Layla painkillers to keep her comfortable, but aside from this regular medication, she's a fairly typical cat who doesn't require a lot of extra help. "She doesn't wear diapers and is house-trained," says Katherine. "She can walk and run and even jump up on the bed or couch or table."
View this post on Instagram
Even though not a lot is known about Layla's life before Katherine adopted her — including when she was born — it's obvious she's doing incredibly well in her forever home. While they may have met by chance when Katherine visited the vet's office where this adorable girl was recovering, it's apparent Layla and her mom were meant to be together.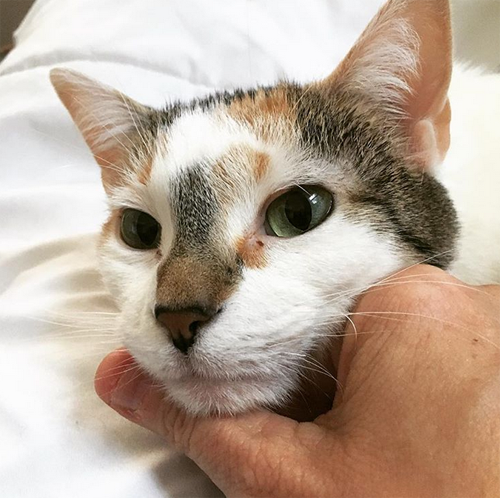 "She is just the sweetest, even when she's spicy," says Katherine. "I am totally in love with her and I am so happy that she landed with me. I can't wait to just shower her with love the whole rest of her life. "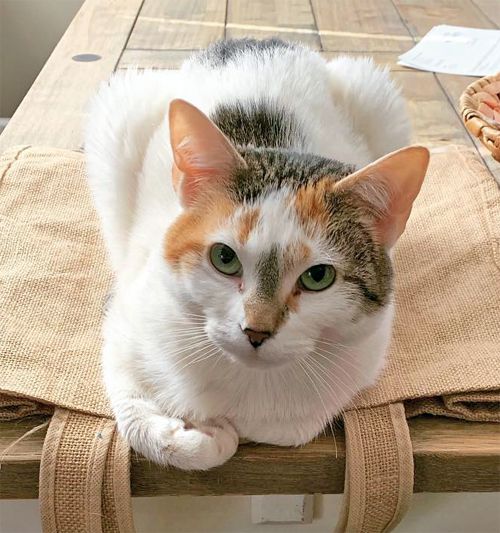 To learn more about this stunning cat, you can follow Layla on Instagram.