When Annerie Wolff visited an animal shelter near her home in Zwolle, Netherlands, in 2008, she was instantly approached by an adorable black and white kitten with a cleft lip. "I happened to be in the animal shelter and immediately fell in love with him," remembers Annerie. "It felt good right away."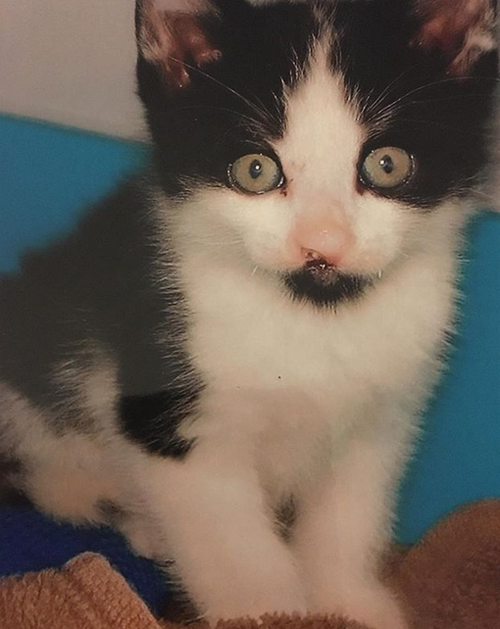 The staff at shelter explained that the kitten and his litter mates had been placed in a box and tossed over the fence of the shelter, so little was known about their lives before they ended up at the facility. While other visitors to the shelter didn't want to adopt the kitten because he had a cleft lip, Annerie thought he was absolutely adorable, so she not only adopted him, naming him Bo, she also adopted his brother, naming him Sam. "Bo is similar in terms of pronunciation in Dutch to beau," explains Annerie, "and beau means beautiful. I thought Bo was beautiful, hence the name."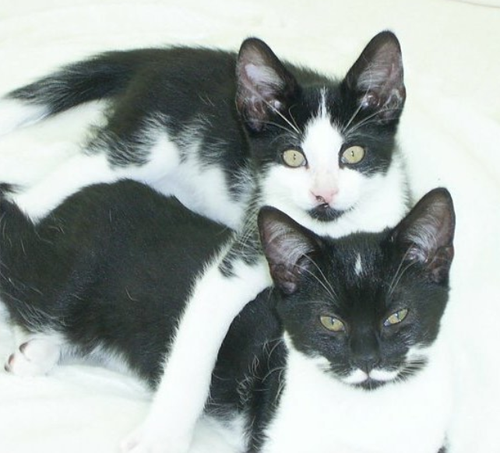 It didn't take long for the kittens to settle into their new home with Annerie, and she quickly discovered that despite having a cleft lip, Bo didn't need a lot of additional care. However, at the advice of the shelter, she took Bo to see a specialist for a surgical evaluation when he was six months old. "The veterinarian indicated that it was not necessary for him to have an operation," says Annerie.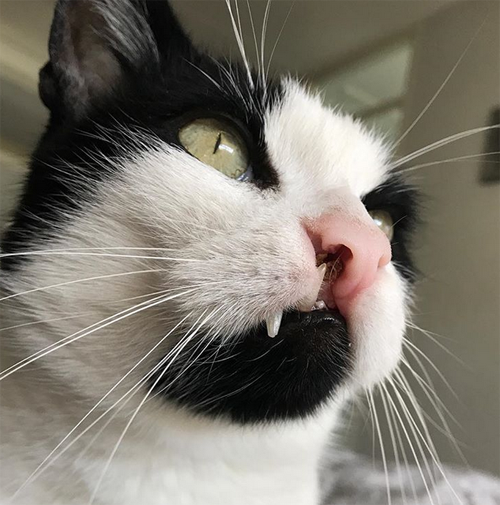 More than a decade later, Bo is doing well, although Annerie occasionally has to clean debris from the opening near his nose, but this good-natured boy doesn't seem to mind. Also, this senior cat was recently diagnosed with an incurable gum disease, so he has to take pain medication every day. "His teeth may have to be removed in the future, but things are going well for now," says Annerie, and his gum issues don't appear to be related to his cleft lip.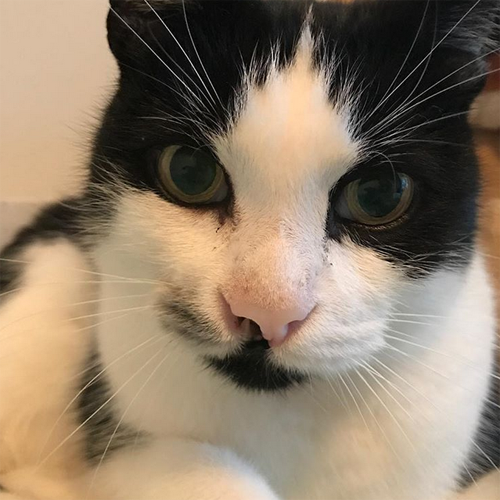 While Bo may look a bit different from a typical cat — and Annerie has even been told people find him scary because he has an opening in his nose —  he likes to play and eat, just like the average feline. "Bo starts every day around 5 o'clock, or earlier, next to my bed and waits until I wake up so he can get food," says Annerie. "He taps my foot or gives me cuddles to wake me up."
View this post on Instagram
In addition to his regular meals, this handsome boy is obsessed with treats, and he lets his mom know when he wants a snack by knocking the box of treats to the floor with his paw.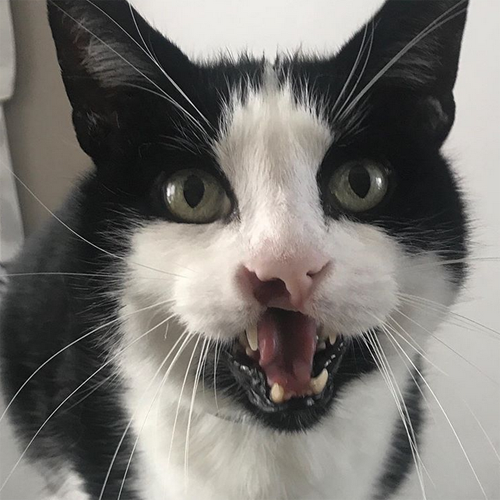 Bo also enjoys exploring his family's garden and hanging out with Sam and his adoptive brother, Boef, but there's nothing this senior cat likes more than being groomed by Annerie. "Bo wants to be combed every day," says Annerie. "That is his favorite moment of the day."
View this post on Instagram
While special needs cats are frequently overlooked, Annerie believes they make wonderful companions, and she encourages other people to consider opening their homes to those who are often deemed unadoptable. "I like unique cats and I think every cat should get a chance," says Annerie. "Cats are special and very nice companions in life."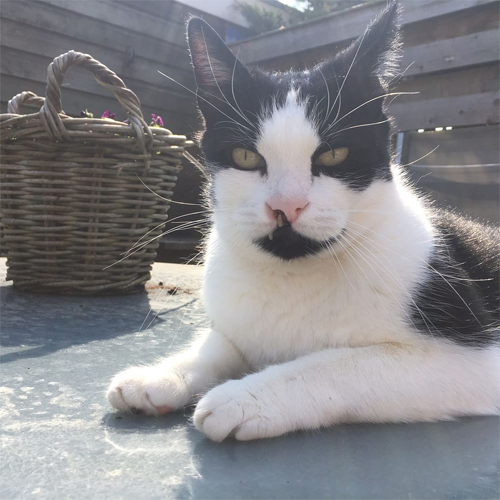 After all, Bo, who was abandoned at a shelter as a kitten, sleeps at her feet every night, and has helped her get through some very difficult times over the past 11 years. "Bo came into my life in a somewhat lonely period," explains Annerie. "My relationship was over and I felt alone."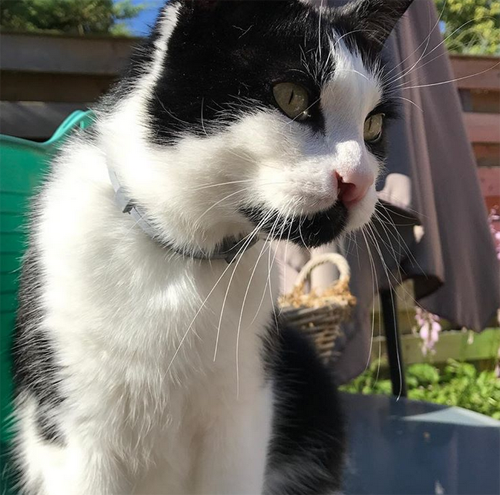 Thankfully, Bo and his brother were by their mom's side, and while she is much happier today — and is now living in Bergen, Netherlands, with her children and partner — Annerie is forever grateful to this special pair for the love and companionship they have provided her with. "Bo and Sam have given me a lot of joy," says Annerie. "Even now that I have a family, they are there and I enjoy them every day. They are part of the family."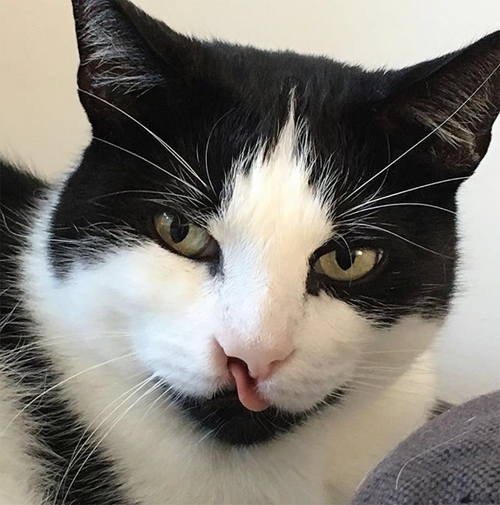 To learn more about this adorable cat, you can follow Bo on Instagram.