When Rheanne saw an adorable brown and white kitten with one eye and a crooked jaw at Noah's Ark Animal Foundation near her home in Fairfield, Iowa, she desperately wanted to adopt the unique-looking little cat. "I was smitten the moment I met him," says Rheanne. "Not only was he just incredibly cute with his snaggletooth grin, but he had the sweetest personality."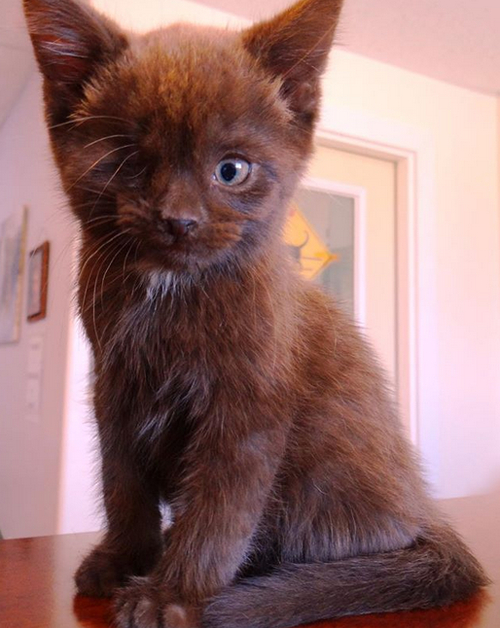 While Rheanne wanted to bring the kitten home with her, she felt like her circumstances wouldn't allow her to provide him with the life she knew he deserved. "I wasn't in a position to adopt him at the time," remembers Rheanne, "but he was so precious, I knew he would be snatched up."
Still, Rheanne was unable to forget about the cute special needs kitten, and over the course of the next few months, she routinely thought about the young brown and white cat, wondering where he'd ended up. "One day, I went back to the shelter," explains Rheanne, "and asked about the 'pirate cat' and they knew exactly who I was talking about."
Much to her surprise, Rheanne learned that the one-eyed kitten she'd been thinking about for months was still available, and she jumped at the chance to adopt him. "When I learned he was still looking for a home," says Rheanne, "it just felt meant to be."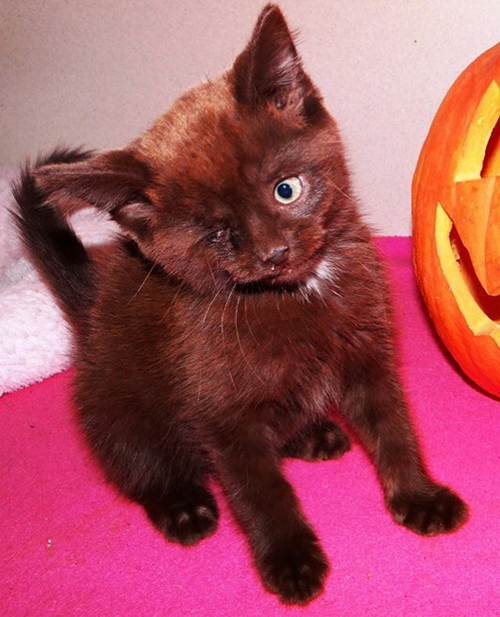 Months after meeting the kitten for the first time, Rheanne adopted him on March 18, 2015, naming him Wesley as an homage to one of her favorite movies. "I've always loved The Princess Bride, and I wanted to name him after a pirate," says Rheanne, "so I was kind of inspired by Westley's character in the film who spent time as the Dread Pirate Roberts."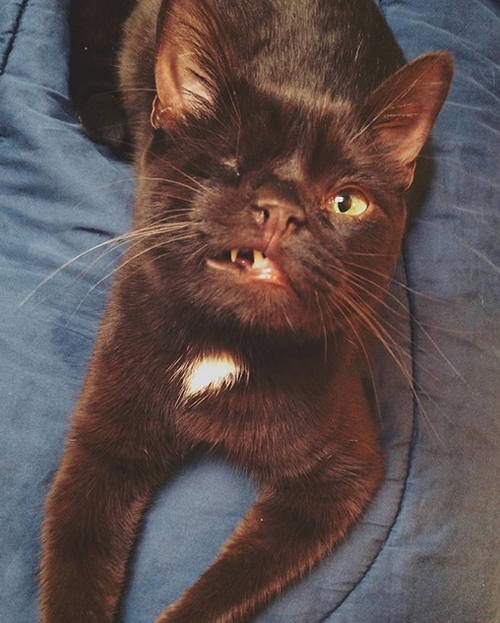 Wesley, who ended up at the shelter after he was discovered — all by himself — in a parking lot with a missing eye and a crooked jaw, didn't waste any time proving to his mom that he's just as charming and agile as his namesake, although he does have some limitations.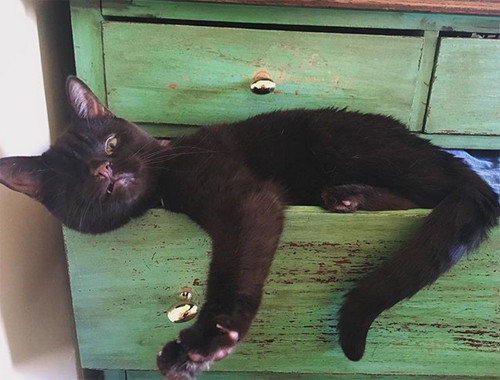 "He has a hard time judging distance sometimes," explains Rheanne, "but in general, he's pretty clever and gets things figured out pretty fast." Like a typical cat, Wesley enjoys stealing his mom's hair bands and turning them into toys, and he likes playing with milk jug rings and startling Rheanne by pouncing on her back.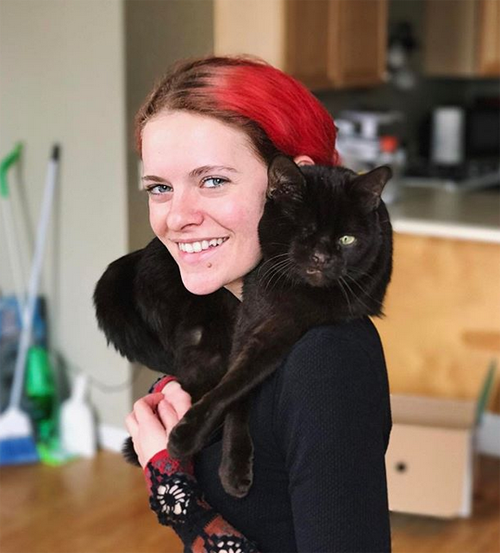 "I've had a few people who are concerned about Wesley's quality of life," says Rheanne, "but I've assured them his missing eye and crooked jaw don't hold him back at all." This handsome one-eyed cat also loves to eat, and he has the unfortunate habit of getting so excited at meal times that he'll race around the house until he vomits.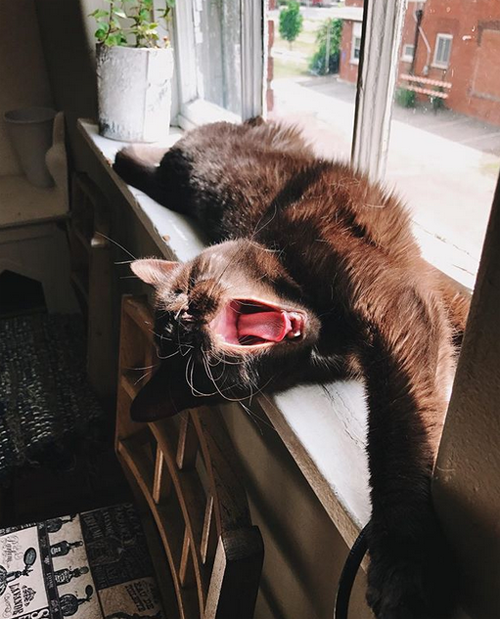 When he's not playing, surprising his mom, or running laps, Wesley loves getting under the covers to cuddle up with Rheanne to show her just how thankful he is for the life she's given him.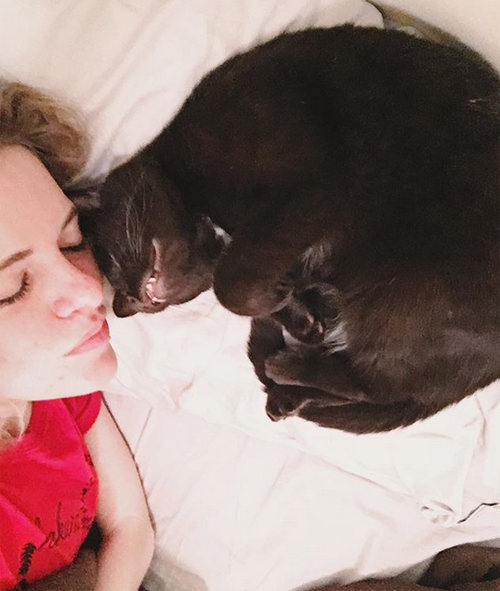 While Rheanne absolutely adores Wesley and thinks he's perfect just as he is, she has had to deal with the occasional negative questions and comments about his unique looks. "When I described Wesley to a friend before adopting him," says Rheanne, "I remember my friend remarking, 'Why would you pay money for an ugly cat?' "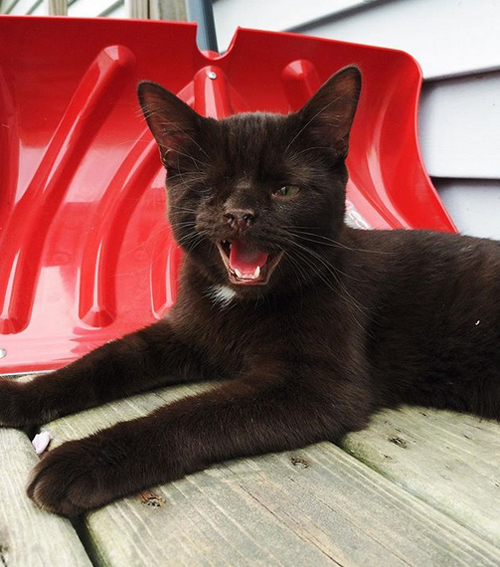 Thankfully, Rheanne has found that the majority of people — including Wesley's more than 60,000 Instagram followers — find Wesley just as cute and charming as she does. "Wesley may not be a 'normal' looking cat," says Rheanne, "but he's certainly no less beautiful, and he's been such a joy to have in my life."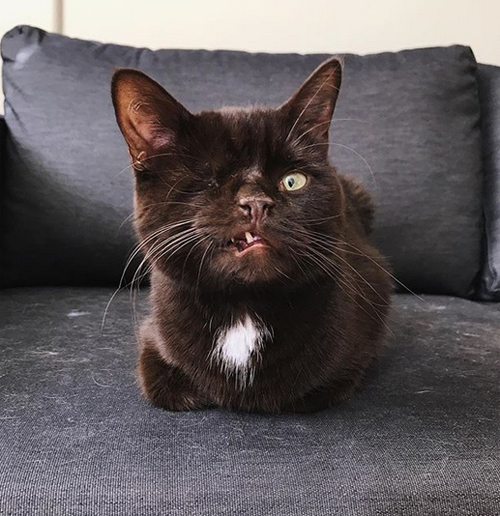 Rheanne has also found that while special needs cats like Wesley looking a bit different from the average kitty, on the inside, they're typical felines who want to play, eat, cuddle, and get into trouble. "I want people to know how much love these animals have to offer," says Rheanne. "They are just like any other pet you love, the packaging is just a little different."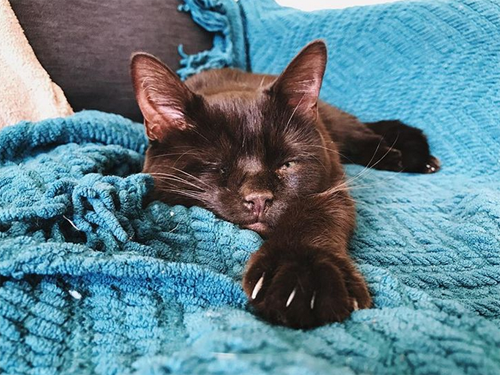 More than three years ago at Noah's Ark Animal Shelter, Rheanne was drawn to Wesley by his unique-looking face, but what really captured her heart was his sweet and loving personality. "I adored Wesley the moment I met him," says Rheanne, "but now he means so much more to me than I ever expected."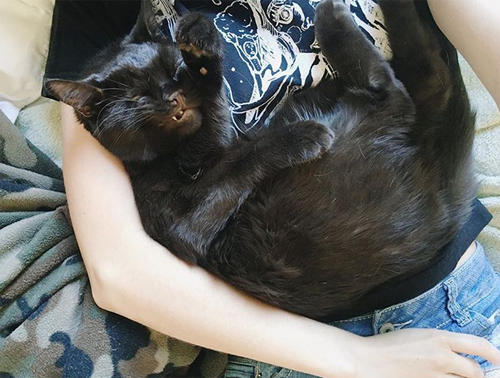 Rheanne hopes that Wesley's story will inspire others to look past appearances when adopting a pet because she's confident that if they do, they will be rewarded with the kind of unique relationship she shares with this special boy. "He just brings so much joy to my life and I'm so grateful for him," says Rheanne. "He makes me laugh with his antics and his sweetness brightens an otherwise sad day."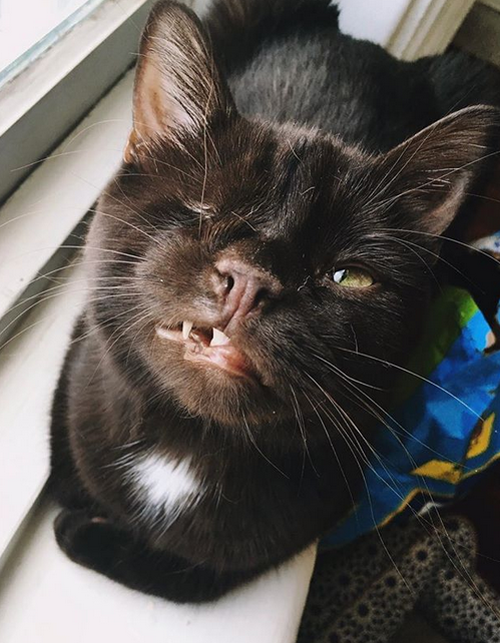 Thanks to Wesley's growing social media following, this adorable brown and white cat is able to cheer up lots of people with his unforgettable face and his fun-loving personality. "I'm so happy he gets to share the things that make him special with so many others," says Rheanne.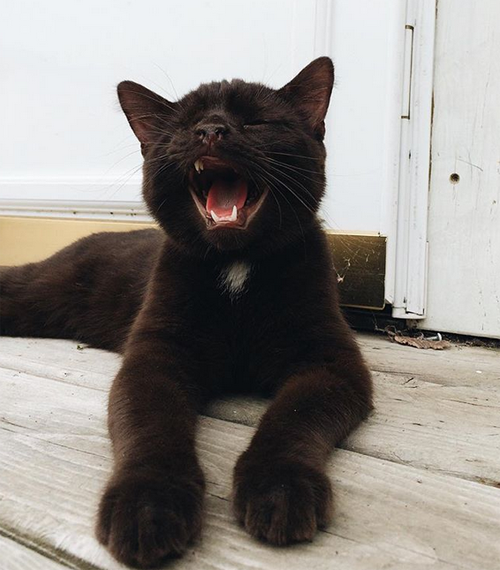 Judging by the outpouring of love Wesley receives every time his mom posts a picture or video of this handsome boy, there are loads of people all over the world who find him just as lovable as Rheanne does. "It has truly shown me how many beautiful, kind people still exist," says Rheanne. "He is just too wonderful to keep to myself."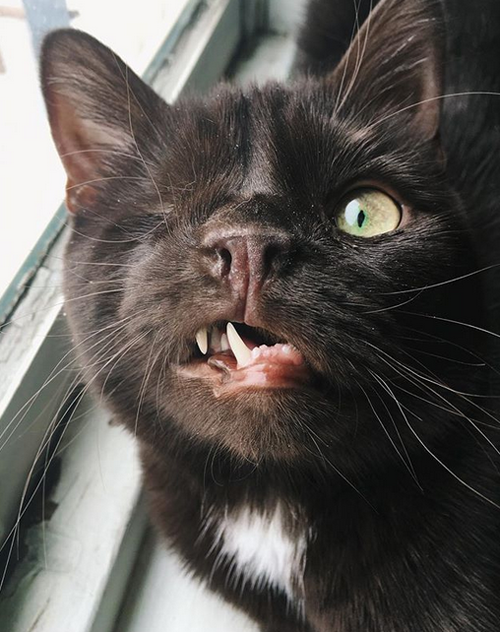 To learn more about this adorable cat, you can follow Wesley at Instagram.