When a veterinary clinic near Luis's home in Tomé, Chile, posted a picture on Facebook of an orange kitten who was in need of a home, he was immediately interested in adopting the young ginger cat who had been abandoned by her former family. "As soon as she got there, they posted a picture of her to adopt her," remembers Luis. "Then I saw her and I fell in love."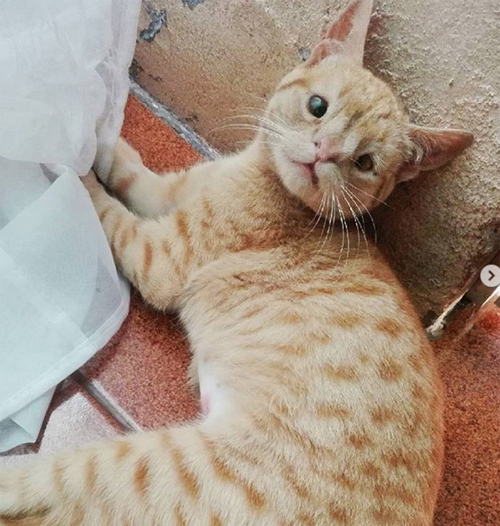 The kitten — who was approximately five months old when she arrived at the vet's office in November 2017 — had been born with a chromosomal abnormality, giving her a unique appearance that Luis found irresistible.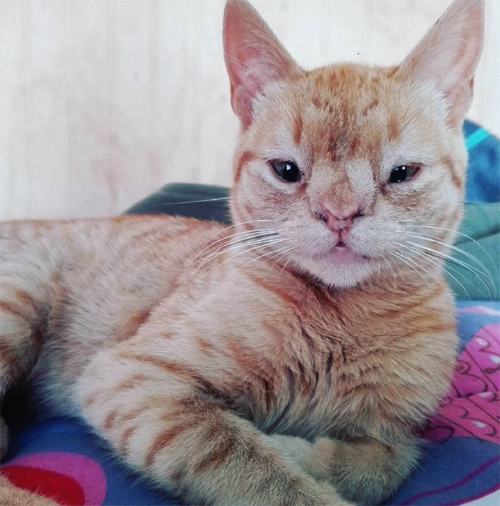 After meeting the kitten face to face, Luis decided to adopt her, and he was determined to give the young cat the best life possible after she'd already gone through the heartbreak of being abandoned by her former family. "My decision was based on wanting to give love to a creature that was discarded like trash," explains Luis. "To show her that not all humans are the same."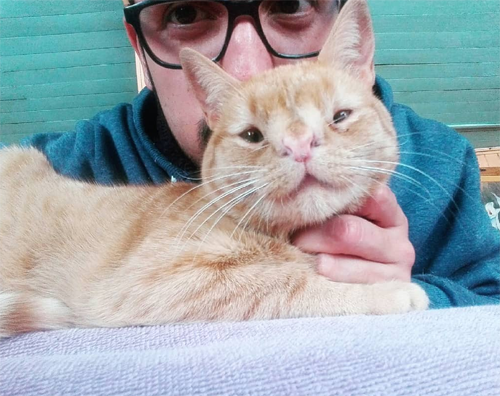 Right away, the kitten bonded with her new dad, showering Luis with love and affection, so he named her Panchita, a Spanish word that roughly translates to "a little female buddy." "Panchita sounds very tender in Spanish," says Luis.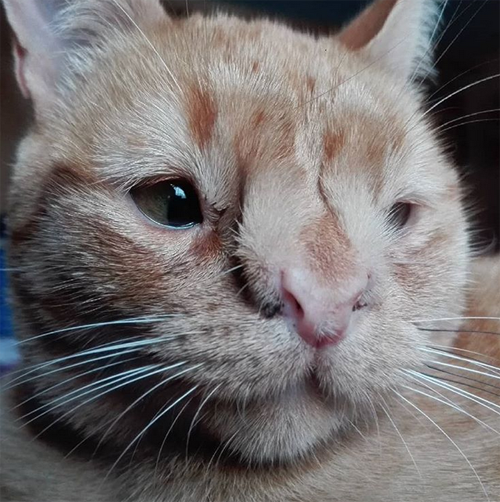 It didn't take long for Panchita to settle into her new home, finding her place with her dad and Luis's other cat, Tigre. Several months later, Panchita and her adoptive sibling are the best of friends, and when she's not eating, she's usually with Tigre. "She loves her brother Tigre," says Luis. "She sees him and she goes crazy!"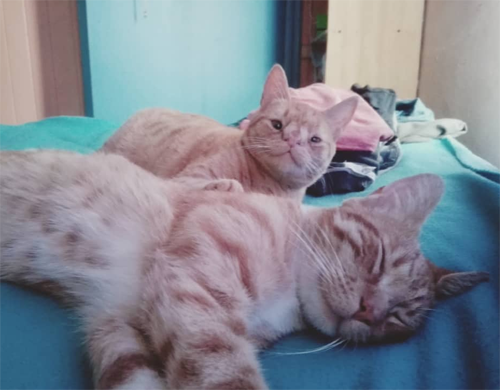 She also enjoys playing with her toys, and of course cuddling up with Luis at night when it's time to go to sleep. "Animals themselves give enough love," says Luis, "but Panchita is double the love. Her innocent and captivating look; all her actions are full of pure innocence."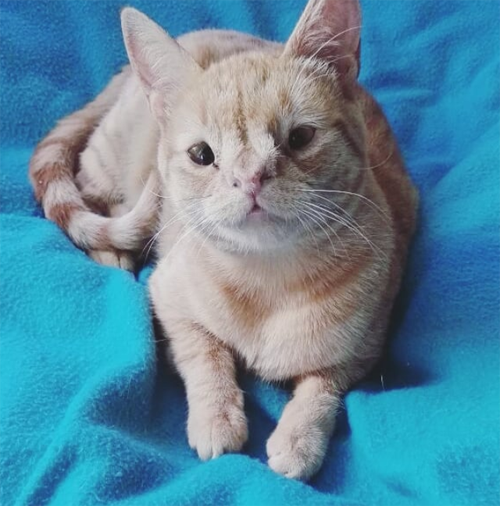 Without a doubt, Panchita is an incredibly sweet and charming girl, and while her unique facial structure makes her a bit different from other cats, Luis has never regretted adopting her. "Her biggest problem is respiratory," explains Luis. "She sneezes a lot. Her nose does not have a nasal septum, therefore, she breathes and everything enters it, causing sneezing."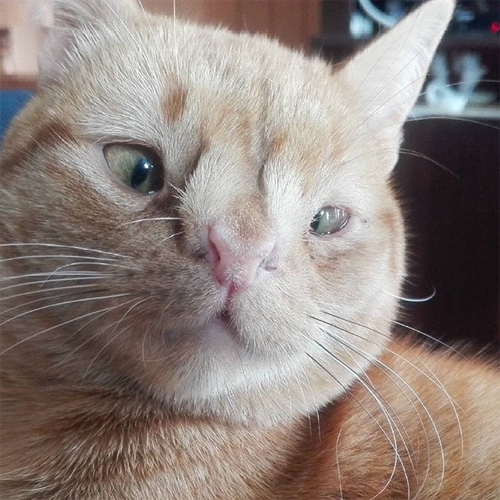 While Panchita sneezes a bit more than the average cat, Luis's vet has assured him that she's just as healthy as the typical feline. "Her doctor says everything she has experienced in terms of colds is normal and like a cat without anomalies," says Luis. Even though Panchita's health is normal, it's impossible to ignore how truly special she is, both in her appearance and her sweet and fun-loving attitude.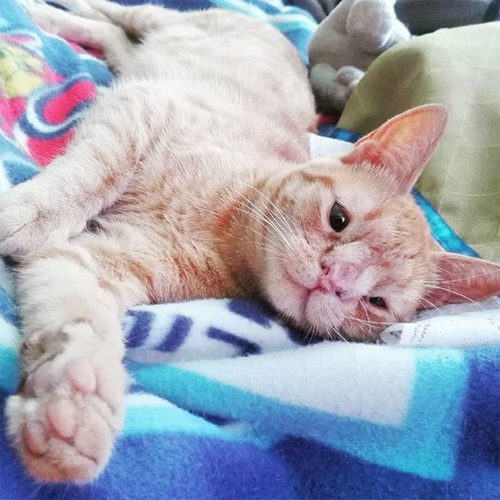 While other people may have passed Panchita over because she's looks different — "It is ignorance," says Luis — this special girl's dad is certain that their loss is his gain, and he treasures every moment he gets to spend with this remarkable cat. "She is everything. She calms me, brings out a smile, fills me with love," says Luis. "I arrive at my house and she welcomes me. That is my payment, I do not need more."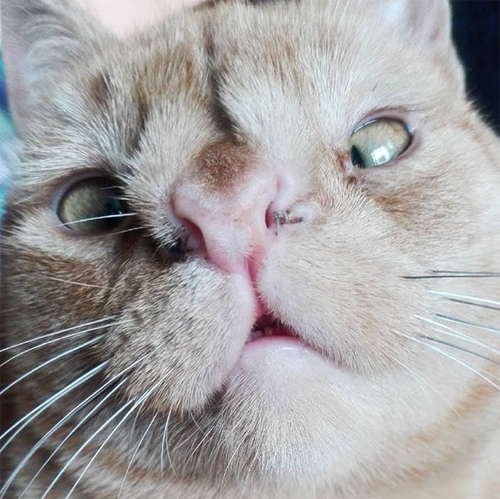 To learn more about this beautiful cat, you can follow Panchita on Instagram.