When Huanita, a woman who is involved with caring for homeless cats in her North Carolina community, was contacted by Friends of Feral Felines (FFF) about helping an injured black and white feline, she was eager to help.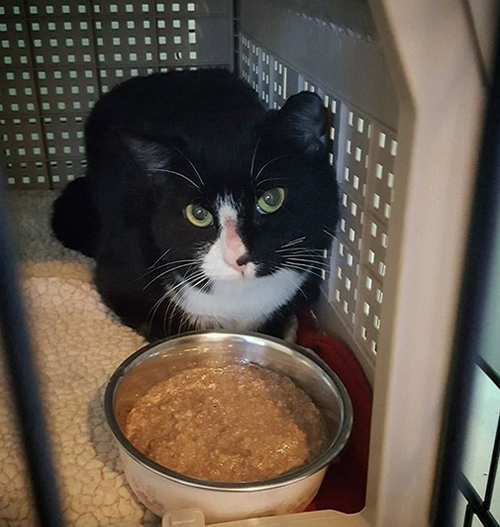 Friends of Feral Felines is a group in Charlotte, North Carolina, that is dedicated to educating the public about TNR — the process of trapping, neutering, and returning homeless cats — as well as providing tools and resources tools and resources to people like Huanita. "FFF asked me if I would recover a feral cat with a broken leg since I do a lot of TNR and they knew I had space in my heated and cooled garage," explains Huanita.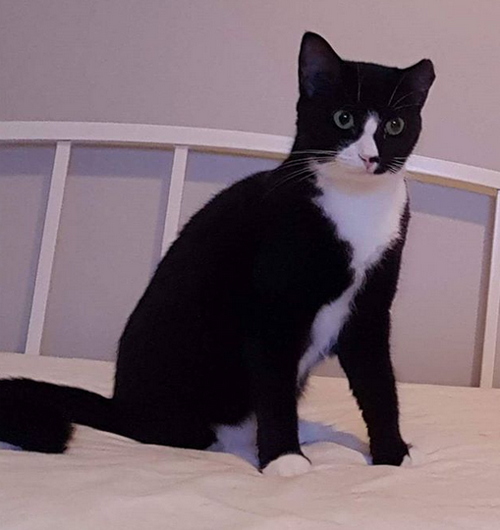 The cat — who Huanita named Sally — was approximately two years old when she was rescued in October 2016, and ​while Friends of Feral Feline didn't know the extent of her injuries at the time, she ​ended up having both a broken leg and a dislocated hip. While know one could say for certain how Sally had gotten her injuries, FFF assumed the shy tuxedo cat had a straightforward broken leg that would require simply surgery followed by a few weeks of recovery.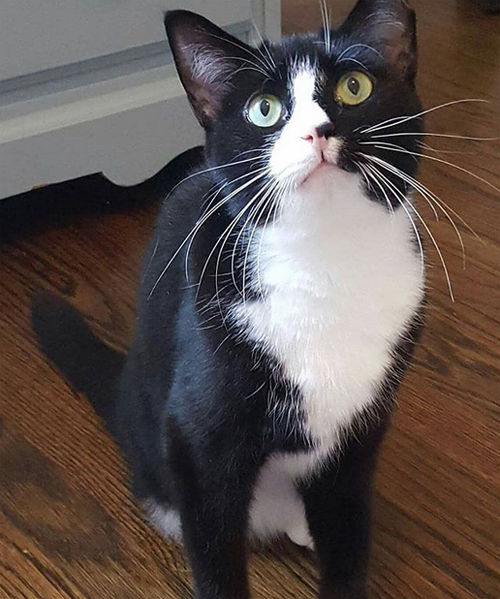 However, shortly after Sally came to live at Huanita's home — where was to receive some much-needed socialization and recuperate from the surgery — an x-ray revealed that she would actually need expensive surgery to heal one of her hind limbs. "FFF was not able to pay more than $150," explains Huanita, "so I reached out to Paws4Life to help with the fundraising effort to get Sally the medical help she needed."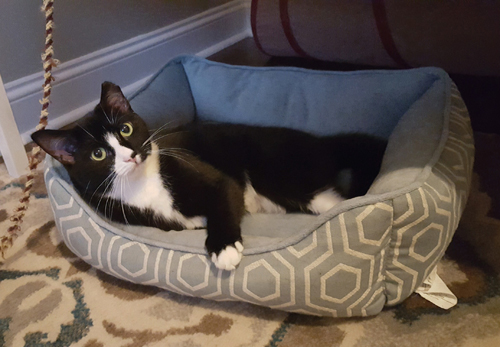 Patty LaQuay, the founder of Paws4Life, Inc. — a rescue dedicated to improving the lives of stray, feral, abandoned, and homeless cats — was happy to help Sally get the care she needed. "After hearing all Sally had been through and knowing she might be more of a special case," says Patty, "we just couldn't say no."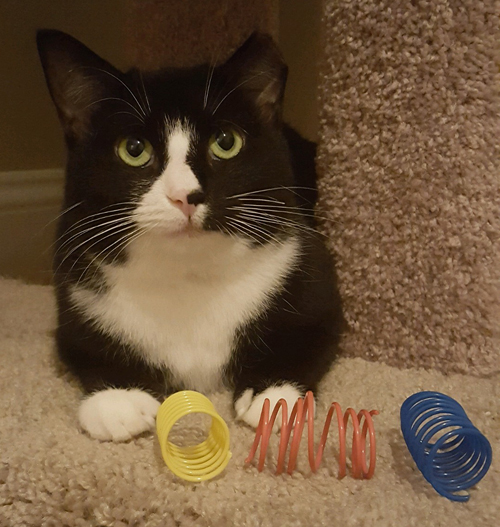 Huanita and Patty ​consulted with multiple veterinarians and specialists ​about the beautiful black and white kitty's situation and this allowed them to come up with a treatment plan for Sally. While her ​body had compensated for the dislocated hip ​over time, experts recommended amputating Sally's broken right leg, and she had the surgery to remove her injured limb shortly after Christmas in 2016.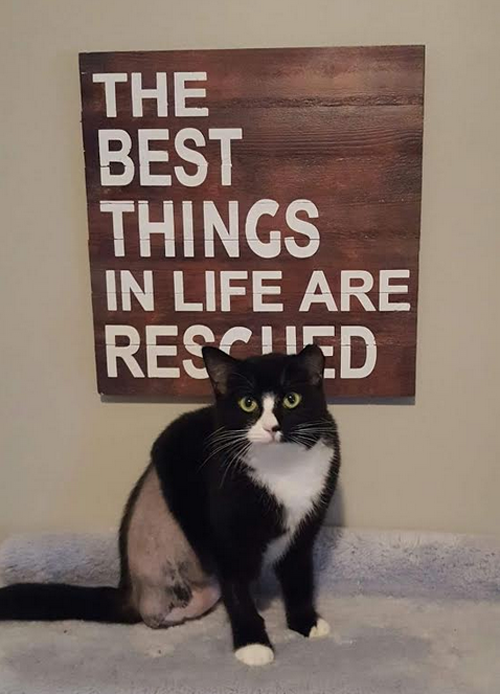 With her amazing foster mom's help, Sally adjusted to life as a three-legged cat, and she also began coming out of her shell thanks to Huanita. While it still takes Sally a while to warm up to new people, she can be very sweet and loving once someone — like Huanita — has earned her trust. "Sally really is a special cat," says Huanita. "I love seeing the progress she has made and wish more people would give cats that are not as outgoing a chance."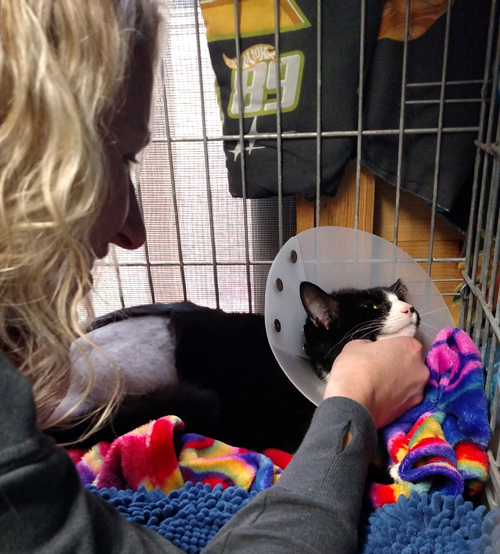 Whether it's because she's very shy or because she's missing a limb, more than two years after she was rescued, Sally is still looking for her forever home. This four-year-old girl gets along well with other cats, and Huanita believes she will thrive in a home with an outgoing feline friend for her to look up to. "Sally holds a special place in my heart and I know there's a special adopter out there who will one day see her as we do," says Patty.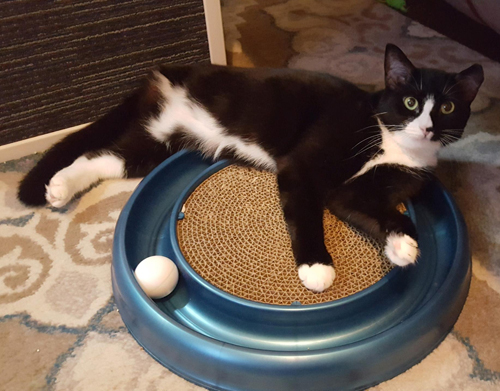 While Sally is quite reticent, Huanita and Patty are confident she will make a wonderful cat companion for someone who is willing to give her the time and affection she deserves. After all, even though this gorgeous three-legged cat is a bit different from her counterparts, she's still a happy and active girl who enjoys eating treats, looking out the window, and getting her cheeks and chin brushed. "She has the cutest meow that doesn't sound much like a meow," says Huanita. "Sally is really a laid-back kitty with a little bit of a playful side."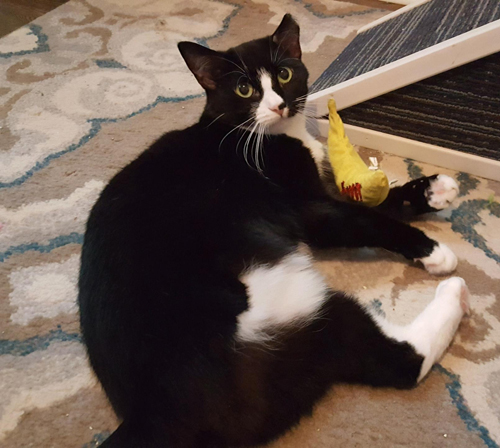 While  Sally has spent the last two years waiting for the right family to come along, there is someone out there who is destined to adopt this incredibly cute girl. When this three-legged beauty finally finds her forever home, it will be with a truly special person who will embrace her unique appearance and enjoy the challenge of winning Sally's trust, knowing that this four-year-old feline deserves to be treasured after having such a difficult start in life.
View this post on Instagram
"I wish more people who were interested in adopting a cat would take just a little time to consider the 'special' cats such as three-legged cats like Sally," says Patty. "Just because they may be missing an external body part doesn't mean the love they have to give from the heart is any less."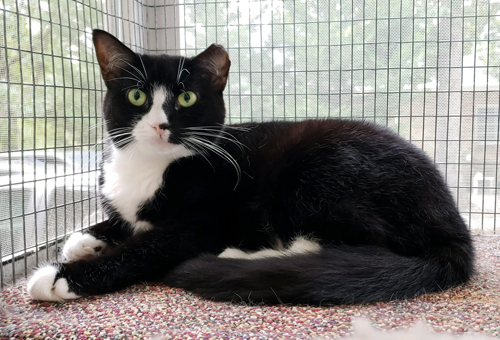 To learn more about this adorable cat, you can follow Sally on Instagram.
If you're interested in adopting Sally, you can complete an online application.