In honor of Halloween, we're giving our Instagram followers a chance to win some great prizes! One winner will receive a fun haunted house for their cat, while another winner will get a prize pack that includes a tote bag, a cat nose, a pumpkin decorating kit, a pair of glow in the dark cat socks, a black cat notebook, and a cat favor bag!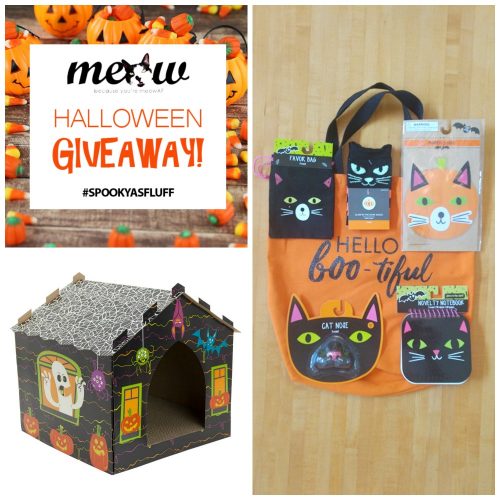 For a chance to win, just post a picture (that you haven't posted before) of your cat doing something related to Halloween, such as wearing a costume, "helping" you carve a pumpkin, or knocking over your creepy decorations.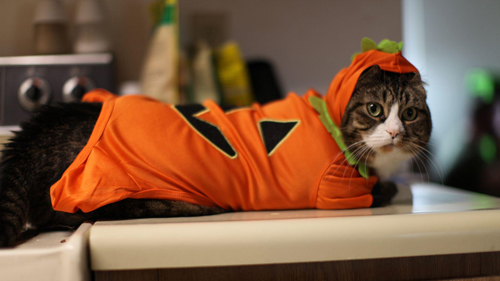 When you post the photo, use the hashtag #spookyasfluff and make sure you're following @meowasfluff on Instagram. In order to be eligible to win, you must post your picture by midnight EST on October 13, 2017.
This giveaway is only open to people who live within the United States, and winners will be chosen using a random number generator. Winners will be announced on Instagram by midnight EST on October 15, 2017, and they will be contacted via direct messages on Instagram.
Good luck, and thank you for participating in our first giveaway!