The first time we saw Brutiss on Instagram, we could tell she was special, so we reached out to her mom Liz to learn more about this incredibly unique feline! Liz, a veterinarian in Boston, Massachusetts, kindly agreed to tell us how she met Brutiss and her late sister in September 2014 when they were just a few days old. We also learned that when Liz decided to adopt Brutiss, she didn't realize she had cerebellar hypoplasia (CH), a non-progressive neurological condition we're very familiar with thanks to Mittens, our late cat who inspired Meow As Fluff, and Keanu, the wobbly kitty we adopted in December 2019.
While neither of our boys ever took to using a wheelchair, Brutiss began using one when she was a kitten, and more than eight years, this tenacious girl still enjoys racing around! We also discovered that while Brutiss cannot use a traditional litterbox, which isn't uncommon among wobbly cats, this incredibly intelligent girl has no trouble using a pee pad and has even figured out how to let Liz know when she has to relieve herself!
We really enjoyed learning about Brutiss and the extremely special bond she and her mom have, and we hope you will too!
Meow As Fluff: How did you meet Brutiss?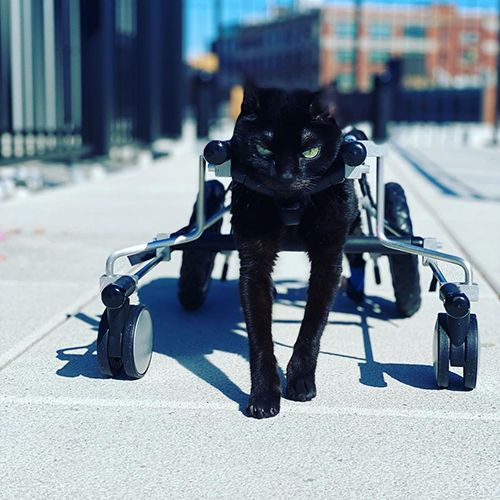 Liz: Brutiss and her littermate were found abandoned just after being born.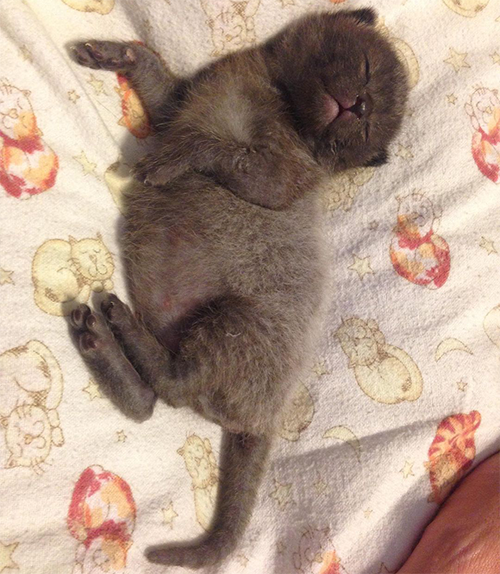 A Good Samaritan brought them to the Vet clinic where I worked. A Vet Tech bottle-fed them for the first weekend before I brought them home.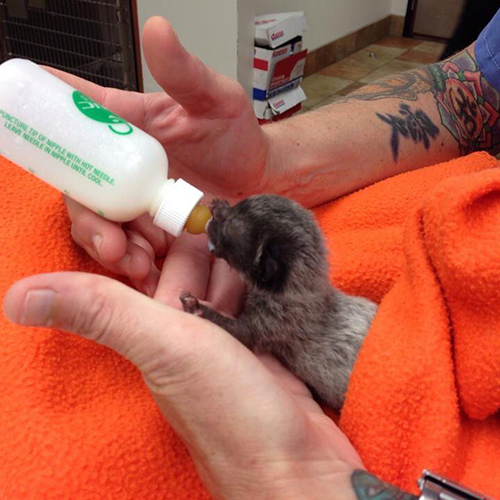 Sadly, Her sibling didn't make it. She was a little ball of grey fluff that fit in the palm of my hand when I first met her, but she had a strong will to live and a voracious appetite.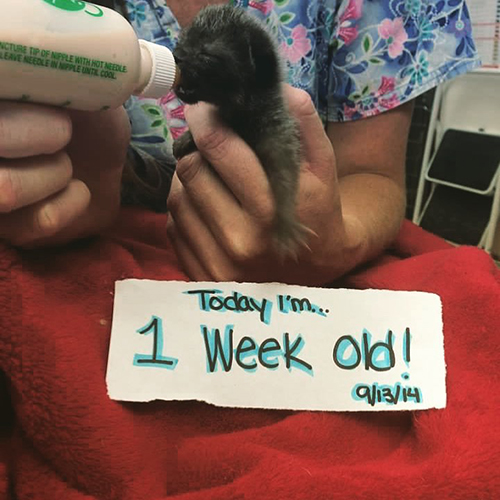 MAF: Can you tell me the story behind her name?
L: when we first heard there were abandoned/orphaned kittens, we decided they'd need tough names to give them a good start.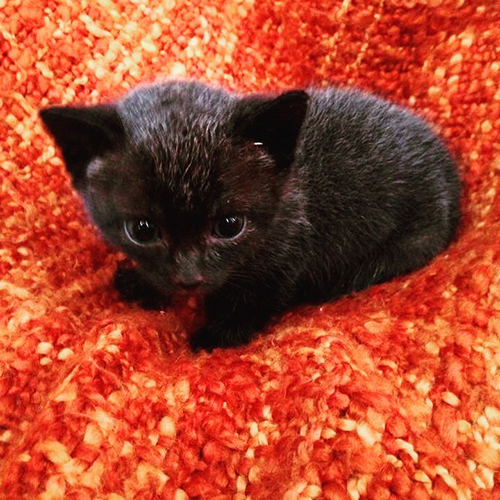 I didn't know her sex initially, so we called her Brutus. Once we checked and realized she was female, we changed the spelling in the hopes of it seeming more feminine. The name suits her, so we didn't want to change it.
MAF: What made you decide to adopt a special needs cat?
L: She was an orphan in need of experienced hand-rearing, and I was looking for a kitten.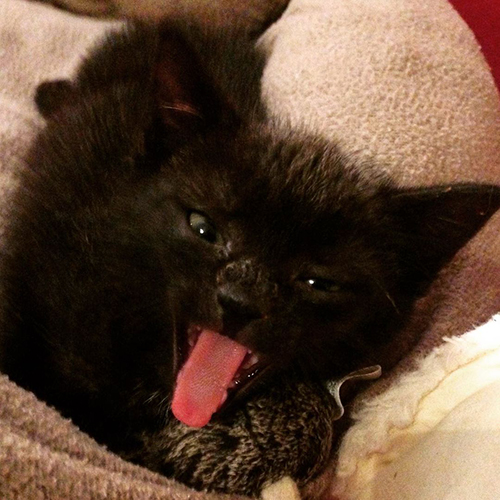 The severity of her condition was not immediately apparent at the time of adoption, but I'd still have taken her even if it was! I'm a Veterinarian, so am able to provide the care she needs.
MAF: Can you tell me a bit about cerebellar hypoplasia and how it affects Brutiss specifically?
L: Bru's mom was likely sick with panleukopenia virus during pregnancy, causing Bru to be born with an abnormally small cerebellum. The cerebellum is responsible for balance and coordination.
View this post on Instagram
Bru is severely affected — she has intention tremors, a lack of balance, and reduced vision.
MAF: What are some of the biggest misconceptions you think people have about cats with cerebellar hypoplasia?
L: That they are in pain or suffering! The condition is not painful. She is not suffering! She enjoys all of the same things that her normally-abled housemate enjoys, she just approaches it differently.
View this post on Instagram
MAF: What are some of the challenges — if any — you and Brutiss have faced as a result of her special needs?
L: As she got bigger, her balance became worse, and she lost the ability to stand unassisted. She took to using the walker immediately! She isn't able to use the litterbox, but she does slither out of her bed to use pee pads. If she needs to void when she's in her chair, she raises her tail and meows (and I put the pad behind her). Eating is a challenge for CH cats (they tend to be messy), but we've found that a stationary walker and a raised, tilted bowl make it a breeze!
View this post on Instagram
MAF: What do you wish more people knew about special needs cats?
L: They have a lot of love to give and joy to bring! They may need some extra help, but if you've got the time, ability, and means to take this journey with them, you won't regret it! They will amaze you.
View this post on Instagram
MAF: What are some of Brutiss's favorite activities?
L: Eating, snuggling, feathered catnip toys, strolling in her walker, and swimming (in warm water only).
View this post on Instagram
MAF: What does she mean to you?
L: She's my little cuddle buddy. I can't help but smile every time I see her little face.
View this post on Instagram
She's my living proof that even if the odds are stacked against you, if you have the opportunity and a good support network, you can thrive!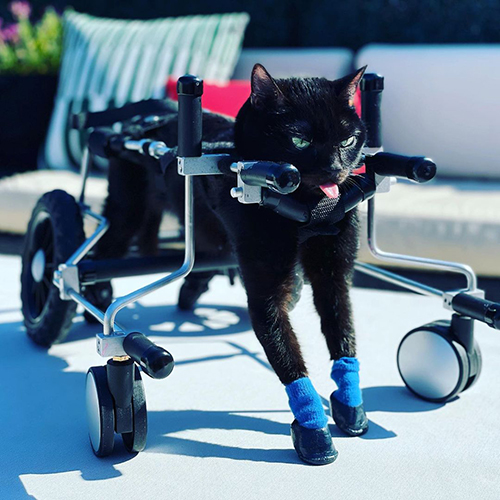 To learn more about this adorable cat, you can follow Brutiss on Instagram.