When we spotted Jack on Instagram a few weeks ago, we were immediately drawn to him because not only does he have cerebellar hypoplasia (CH) like our cat Keanu and our late cat Mittens, but his coloring reminds us a lot of our adorable black and white cat Charlie! We reached out to Jack's foster mom Michele, and she graciously agreed to allow us to feature this incredibly cute special needs kitten once he was ready to be adopted. Michele explained that while Jack was in good health, she wanted more time to work on socializing him, as he had spent very little time around people during his young life and still wasn't entirely comfortable with human contact.
Fortunately, Jack is now much more at ease with people, and we want to help find this handsome cat — who was born in April 2022 — his forever home! Thanks to Michele, we learned how Jack, who was rescued from a farm in Kansas, made it all the way to her home in Glastonbury, Connecticut, as well as Jack's favorite activities and the qualities he's looking for in a potential adopter.
We really appreciate Michele taking the time to share this special boy's story with us, and we hope you'll enjoy learning about Jack as much as we did!
Meow As Fluff: How did you end up meeting Jack?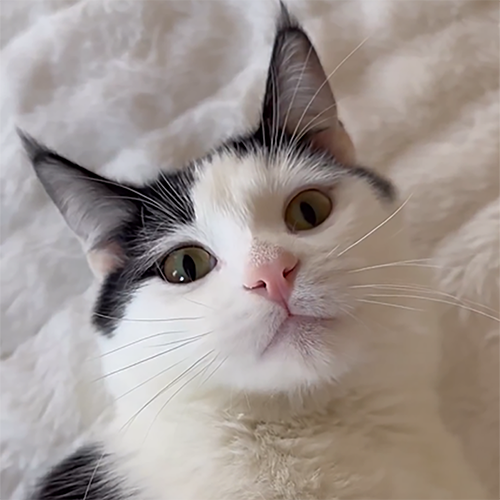 Michele: I heard about Jack from a woman at my horse barn. Her husband was stationed in Kansas and living on a farm. One day he was mowing the lawn when he saw something flapping around on the grass, and it was Jack trying to flee from the lawnmower. He was tiny and scared, born to a feral mom.
MAF: What made you decide to foster a special needs cat?
M: Once I heard about Jack, I couldn't bear to think of a CH cat trying to survive on his own, not to mention the coyotes that roamed the property. He went missing once for about a month and then reappeared, and that's when I told them to grab him.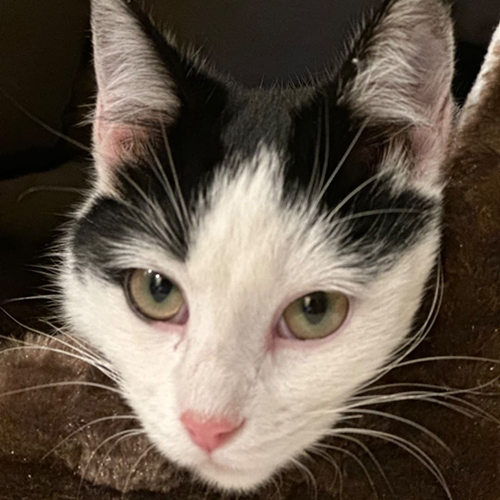 MAF: Can you tell us about cerebellar hypoplasia and how it affects Jack specifically?
M: I believe Jack has mild CH.
View this post on Instagram
When he first arrived, I thought it was more severe, but he was weak from malnutrition and a long car ride in a box, and he was stressed from being taken from his cat family and outdoor environment. He improved once he gained weight and became stronger. I was thrilled the first time I saw him walk.
MAF: What are some of the biggest misconceptions you think people have about cats with cerebellar hypoplasia?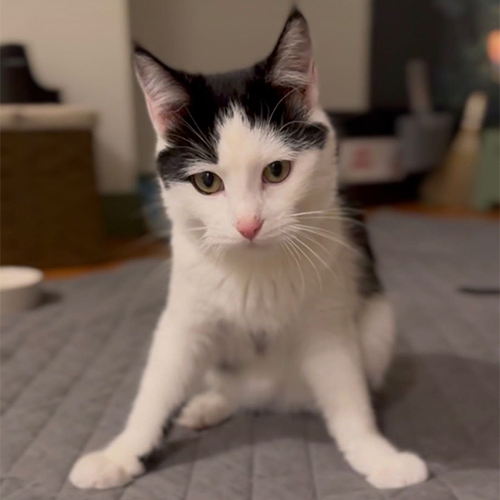 M: Some people think they have a poor quality of life or are in pain. Others think it's too much work to take care of them.
MAF: What are some of the challenges you and Jack have faced as a result of his special needs?
M: Our biggest challenge was learning to trust. Jack was not used to people, and when they did catch him, he was chased and caught with a net! So he feared me approaching him even in the most gentle manner.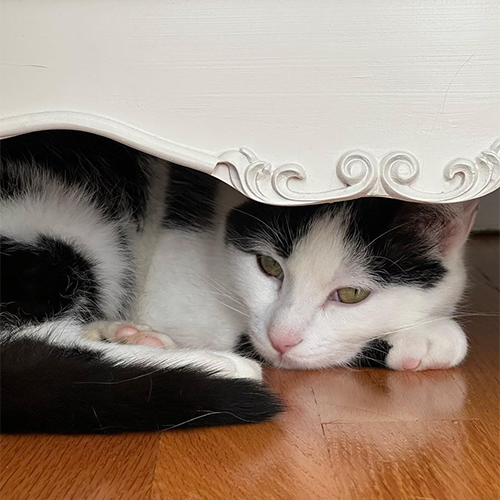 The litterbox was also a big challenge, but Jack finally mastered it.
MAF: What do you wish more people knew about special needs cats?
View this post on Instagram
M: I wish more people would open their hearts and homes to special needs cats, as the feeling is so rewarding.
MAF: What are some of Jack's favorite activities?
M: Sleeping is a favorite activity!
View this post on Instagram
Jack had to learn to play and still struggles with playing.
View this post on Instagram
He loves treats and will come when he hears the paper sound. Oh, and he loves being bathed with bath wipes and groomed with his comb. Jack is also a big talker and meows when he wants attention.
MAF: Can you please describe his ideal adopter?
M: The ideal adopter would be someone who has another CH cat or had one in the past. Someone who has the time and patience to earn Jack's trust.
View this post on Instagram
Someone who understands he won't be a lap cat and might hide at first. Jack's disability is a lack of trust, not CH.
MAF: What does he mean to you?
M: I feel responsible for Jack's future and want to ensure he lands in a perfect home. I love him with all my heart, and he can stay with me as long as it takes. I'm rehoming him because I'm sixty-five and he's less than one year old, and I'm thinking of his long-term future.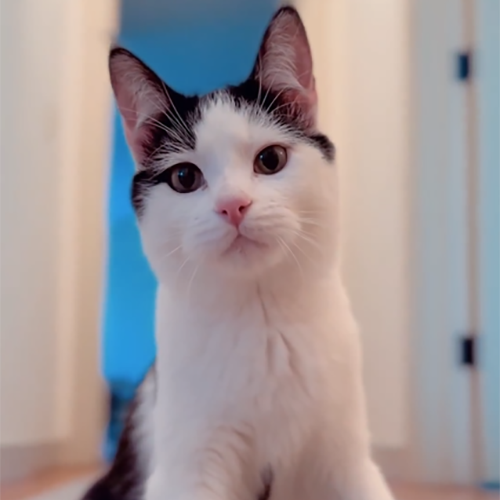 If you're interested in adopting Jack, you can send a direct message to Michele on Instagram.
If you want to learn more about this adorable kitten, you can follow Jack on Instagram.