When we saw Potato on Instagram, we were immediately drawn to his adorable face, especially his expressive green eyes! We knew we had to learn more about this stunning tabby cat, including how he lost his ears, so we contacted his dad Carl. Not only did Carl tell us about how this sweet senior cat came to be an earless feline, but he also shared the touching story of Potato's life on the streets of Hong Kong, and the death of his caretaker that prompted him — and his best friend Horlick — to be rescued.
We also learned that Potato and Horlick were separated for several months before Carl and Sarah reunited this adorable duo, making this earless cat's adoption story especially heart-warming! We really appreciate Carl taking the time to tell us about the details of Potato's eventful life, and we hope you'll enjoy learning about this special guy as much as we did!
Meow As Fluff: How did you end up meeting Potato?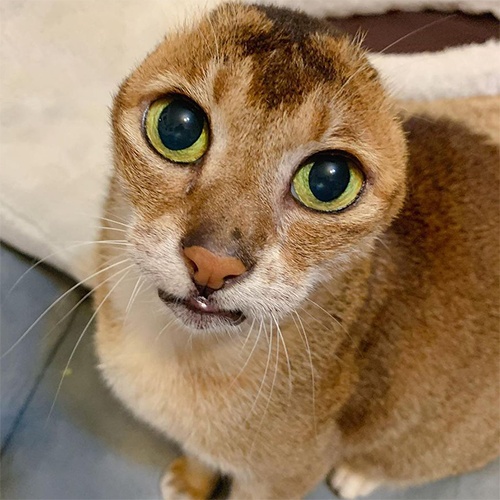 Carl: Potato and Horlick (his ginger buddy) lived in the street in Hong Kong together a few years ago. Unfortunately, their feeder passed away suddenly, and they were rescued by a local shelter in 2016.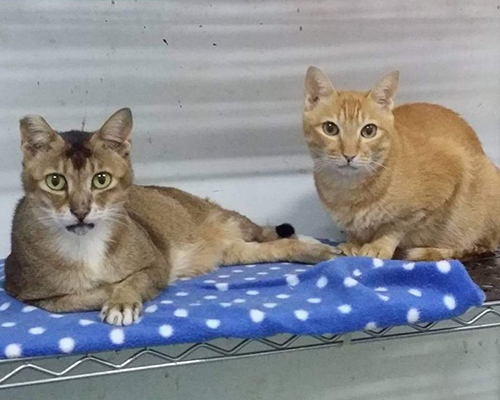 We first met Horlick at an adoption event and adopted him in July 2018. When we decided to also adopt Potato in April 2019, the shelter found that ceruminous adenoma, a kind of external ear tumor, recurred in Potato's both ears (it was first found and treated in 2017).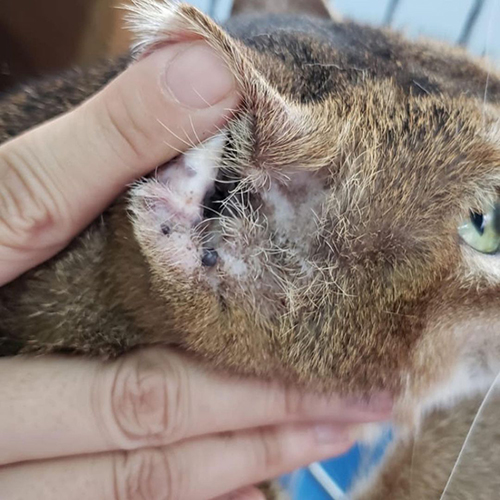 The shelter asked us to take Potato home as foster parents so that he could meet Horlick again and we could monitor his health condition closely. Potato and Horlick were happy to see each other again!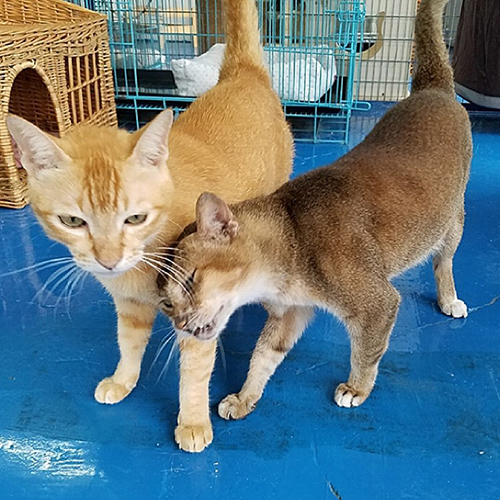 Sadly, Potato's tumors turned bad by the end of 2019. The vet recommended removing his ear canals and ear flaps so that the tumor will never return. He completed a 3-hour surgery and became the no-ear-meow Potato in Jan 2020. We officially adopted him after the surgery.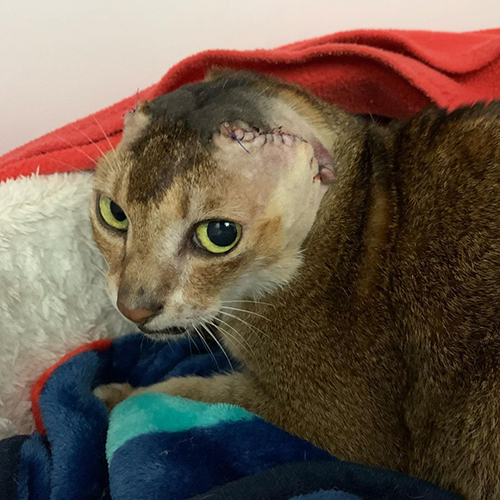 MAF: Can you tell me the story behind his name?
C: Before being rescued by the shelter, Potato and six other cats were fed by an old lady. Her surname was Choi, the same pronunciation as a vegetable in Chinese, thus when rescued, the shelter named these seven cats after vegetables, namely Potato, Chinese Cabbage (original name of Horlick), Tomato, Burdock, Pak Choy, Carrot, and Taro.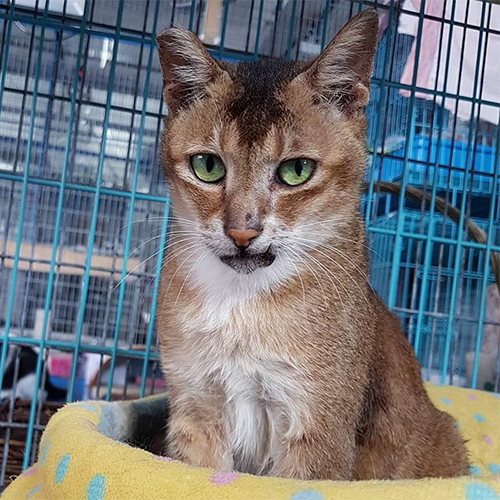 MAF: What are some of the biggest misconceptions you think people have about earless cats?
C: In general Potato's abilities and behaviors have not changed after losing his ears. He can still hear, jump up and down, play and chase with Horlick, etc.
View this post on Instagram
However, a few people left comments on our Instagram, [saying that we abused] Potato by chopping off his ears, sometimes in very rude words. We usually reply to them that his ears had to be removed due to tumors, but occasionally we'd just say why don't you click on my profile or scroll down to read the content before criticizing?
View this post on Instagram
MAF: What are some of the challenges — if any — you and Potato faced because he doesn't have ears?
C: We just had to closely monitor the wounds in the first two weeks after surgery. Luckily the wounds recovered fast and well. On the other hand, we don't need to wash or clean his ears anymore like other cats usually need.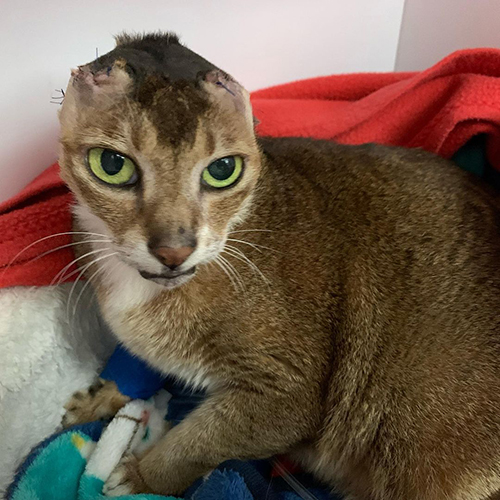 MAF: What do you wish more people knew about cats who are different?
C: Older or disabled cats often have less chance to be adopted because people may think that it is more difficult to take care of them. However, older cats usually display clearer personalities. They are especially suitable for new owners as you can easily understand them, and they tend to change less. For disabled cats, most of them are survivors, and they adapt to their homes well, no matter if they're blind, deaf, or have lost a leg or ears. All cats are different, yet they all deserve love and care.
View this post on Instagram
MAF: What are some of Potato's favorite activities?
C: He loves sunbathing. He also loves playing cat teasers and fur balls made of Horlick and his fur, and of course, cuddling and snuggling with Horlick.
View this post on Instagram
MAF: What does he mean to you?
C: He's not only our second cat but also a very important buddy of Horlick. [They are] like brothers. We're so glad that they were able to reunite in our family. Seeing them cuddle together is the most satisfying moment of every day.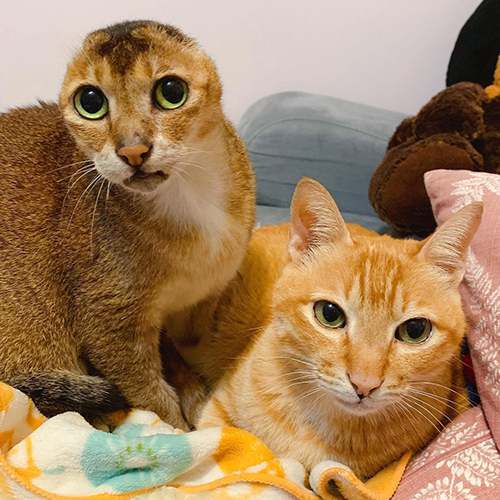 To learn more about this adorable cat, you can follow Potato on Instagram.