When the staff at Shadow Cats, a non-profit organization in Austin, Texas, trapped several feral cats as part of their TNR (trap-neuter-return) program in early 2018, they realized one of the felines — a black and white kitty named Bette — needed medical attention. "She was trapped with members of a feral colony who were to be neutered, vaccinated, and released," explains Maya, a veterinary technician at Shadow Cats, "but upon exam it was discovered that Bette had no vision or hearing response."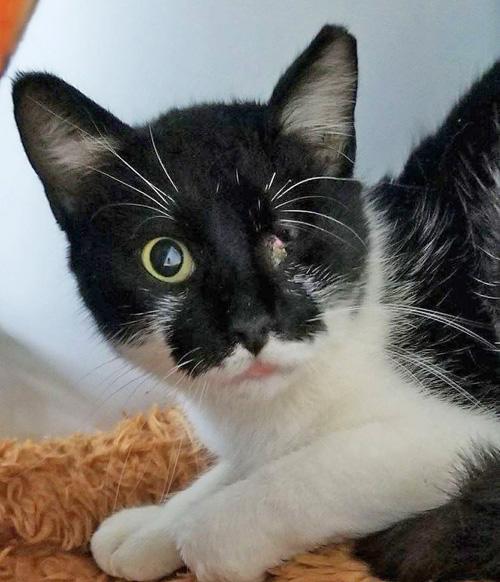 Not only did the staff at Shadow Cats determine Bette was both deaf and blind, a medical examination revealed the cute tuxedo cat was most likely born in early 2017, and she was pregnant with a litter of kittens. "It is believed her loss of vision and hearing may be due to trauma, possibly being hit by a car," explains Maya. Certain that neither the expectant mother — who had to have one of her eyes removed because it was so badly damaged — nor her babies would be able to survive on the streets, Shadow Cats decided to make Bette a resident at their sanctuary for special needs cats.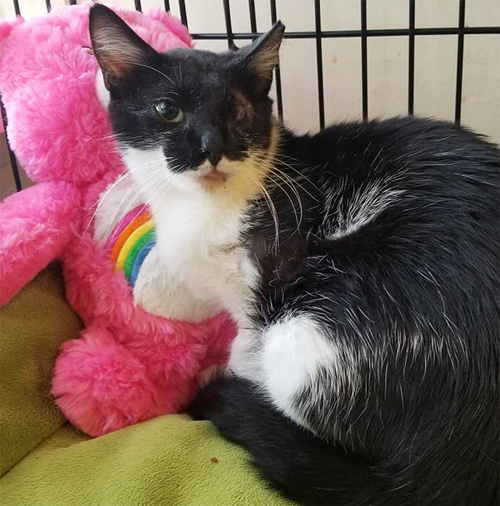 The Austin organization was founded in 1997 by Sheila Smith and her husband, Dr. RB Smith, a veterinarian who still works at Central Texas Cat Hospital. While Shadow Cats initially started as a trap-neuter-return (TNR) program aimed at humanely decreasing the feral cat population in Austin and the surrounding area, the non-profit has grown over the past 30 years and now includes a sanctuary for special needs kitties like Bette.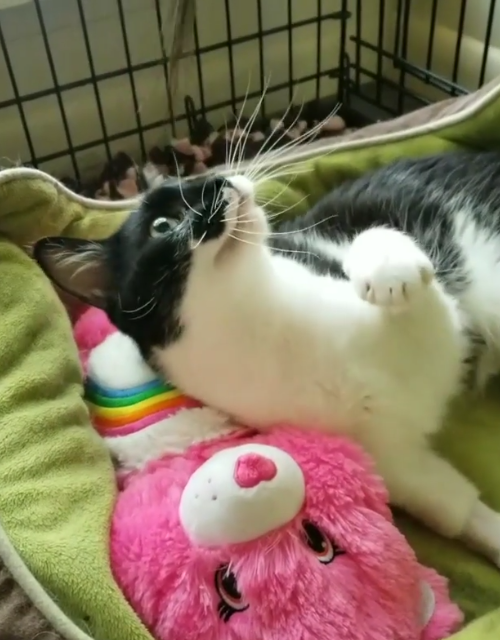 In addition to providing Bette with food, medical care, and shelter, the staff at Shadow Cats dedicated themselves to helping this frightened young feline adjust to her new environment. "The biggest challenge Bette faced was overcoming the crippling fear of everything she had when she arrived," remembers Maya. "She was completely shut down and terrified of everything."
Sadly, Bette — who had been part of a feral colony — not only didn't have a lot of human contact before she was rescued by Shadow Cats, she didn't have adequate medical care, so none of her kittens survived.
Fortunately, Bette, who was practically a kitten herself when she came to live at the sanctuary, responded well to the staff's efforts to socialize her and earn her trust, and four months after this young black and white girl was rescued, she's doing incredibly well. "With lots of time and attention from Shadow Cats' staff, she has come out of her shell and blossomed into an amazing, bright little spirit," says Maya.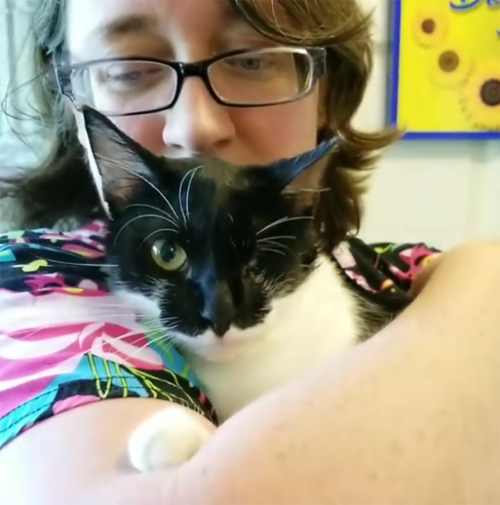 When Bette first arrived at Shadow Cats, she was fearful of everything and everyone, but today, she is a happy and very active young cat who enjoys the company of both people and other kitties. "She loves playing!" says Maya. "And she absolutely adores hanging out with her best friend Nikki."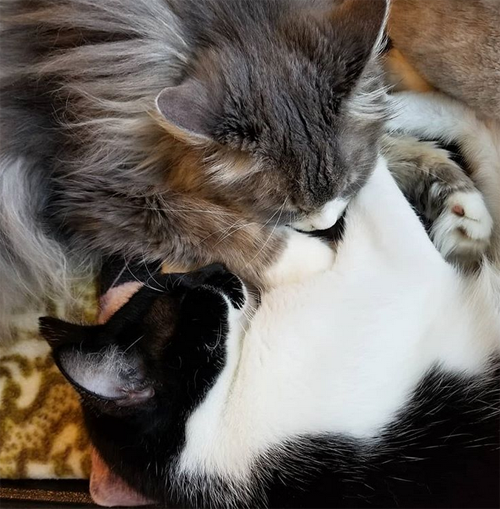 Even though Bette can neither see or hear, this fun-loving girl doesn't allow her blindness or deafness to prevent her from having a good time. "People assume blind and deaf animals can't get around well or enjoy themselves much," says Maya, but Bette is definitely proving them wrong.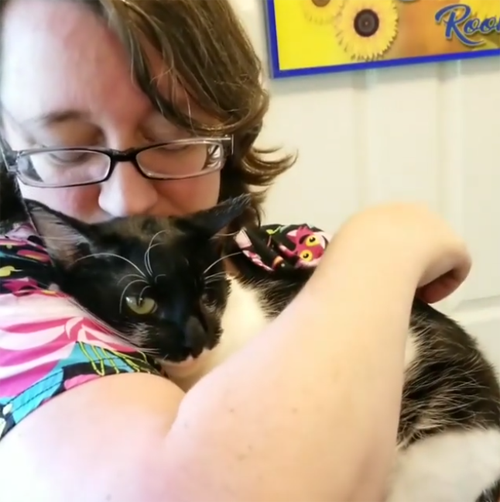 While the staff at Shadow Cats has a lot of experience taking care of cats with special needs, including deafness and blindness, they've found Bette doesn't need a lot of special accommodations, although they do take some precautions to make sure she doesn't get into trouble after everyone has gone home for the day. "She spends most of her time in a large kennel, so she has a safe space she's familiar with that can be closed off at night," explains Maya.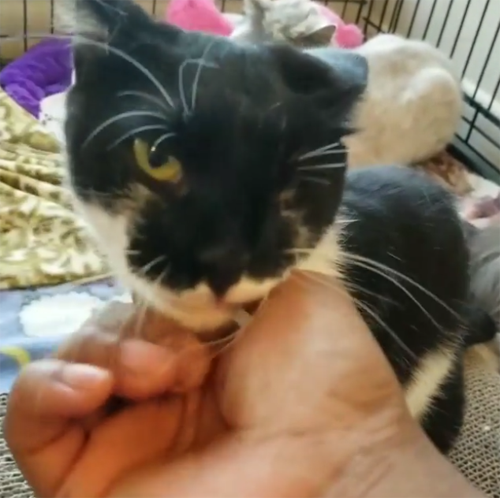 Aside from providing Bette with a place where she is safe and secure when left alone, the staff at Shadow Cats hasn't had to do much to accommodate this blind and deaf beauty, and Maya is confident that special needs cats like this adorable girl usually don't need as much help as people often think. "Cats are amazingly adaptive and find ways to work around their limitations," explains Maya, "so they are rarely as much 'work' as people assume they will be!"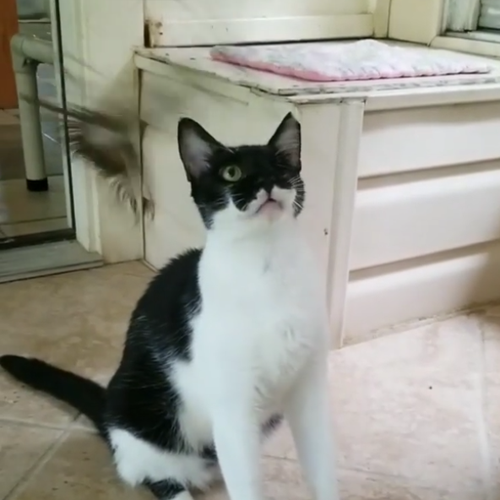 However, every cat needs food, shelter, and medical care, so Shadow Cats offers the public the opportunity to sponsor Bette or any of the other special needs kitties who live at the sanctuary. Thanks to Shadow Cats, Bette — who was once a frightened and injured cat living in a feral cat colony — has a warm place to sleep, nutritious meals, a best friend, access to life-saving medications, and of course, people like Maya who genuinely care about her happiest and well-being.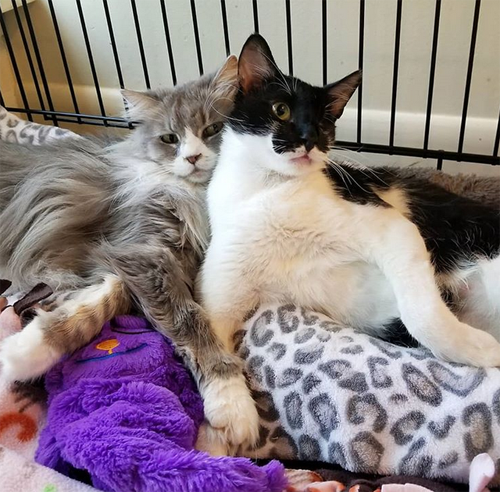 Without a doubt, this one-eyed cutie has made an incredible transformation over the past four months, and it's all due to Shadow Cats and their generous donors. "Bette has turned out to be one of the sweetest, silliest kitties at the sanctuary!" says Maya.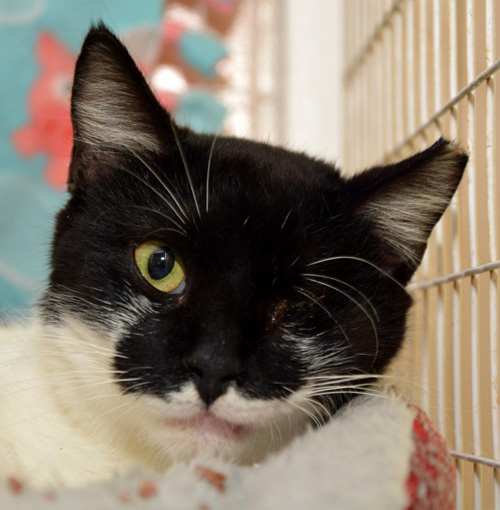 To learn more about this incredible cat, you follow Bette on Instagram.
If you would like to contribute to Bette's ongoing care, you can sponsor this sweet girl.