When Maddie Abrams decided to find a companion for Olive, the Burmese cat she'd gotten a few years earlier from a farm in Texas, she chose a male kitten who was related to her beloved boy, naming him Milo, or Mii for short. "Although they are a few years apart in age, they have the same mom," explains Maddie. "When I first met Mii, he was running around the farm's office. He jumped up on top of the desk chair and looked me right in the eye — I'd like to think he chose me!"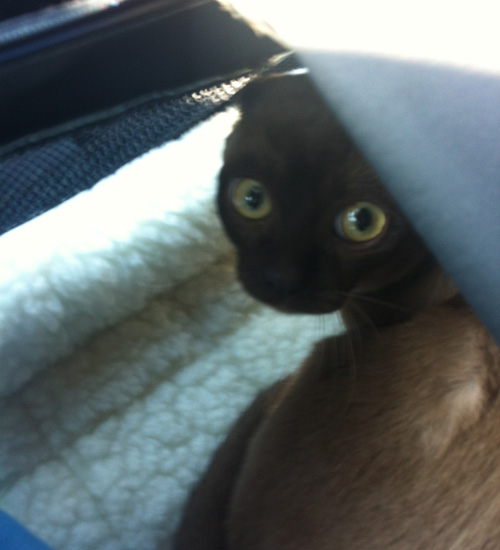 Confident Milo — who was born on June 20, 2012 — was the right kitten for her, Maddie boarded a plane with the then-six-month-old cat in December 2012 to fly back to her home in Chicago. "Mii weighed only a few pounds but he meowed so loud that people on the plane were complaining to the flight attendants about me," remembers Maddie. "He also chomped on my toe at some point during the flight. I honestly thought I was bringing home some sort of a gremlin."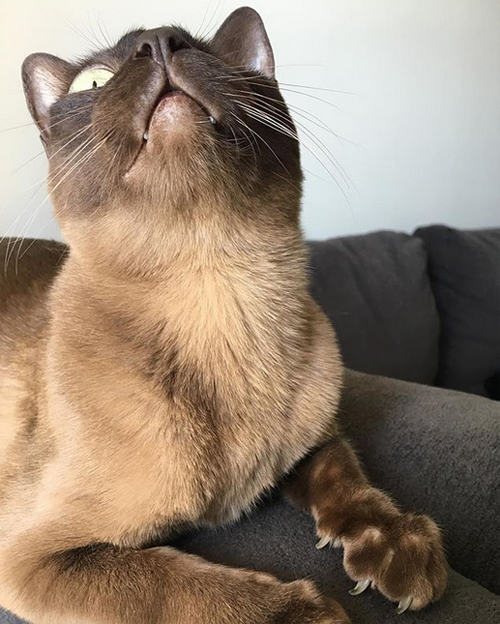 Fortunately, once Maddie arrived back home with Milo, the adorable kitten quickly settled in with his new family and developed a great relationship with his mom and his brother Olive. However, approximately two and a half years later, the color of one of Milo's eyes began to change, but Maddie — who is physician assistant that specializes in dermatology — wasn't too concerned at first.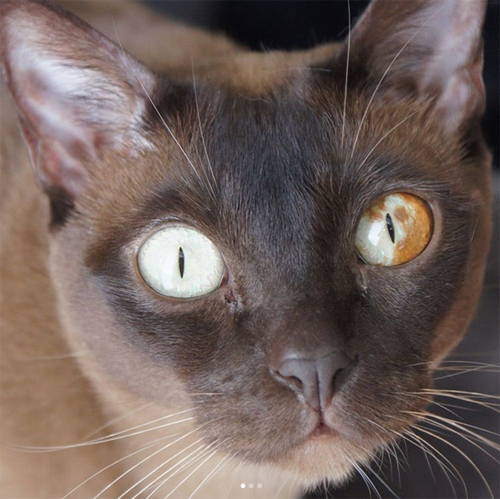 "Although I noticed that Mii's eye was developing some interesting pigment pattern, it was not a dark color and I wasn't worried about it," says Maddie, but Milo's vet thought it would be best to consult an expert. "During a regular checkup, the doctor told me that we should follow up with an ophthalmologist."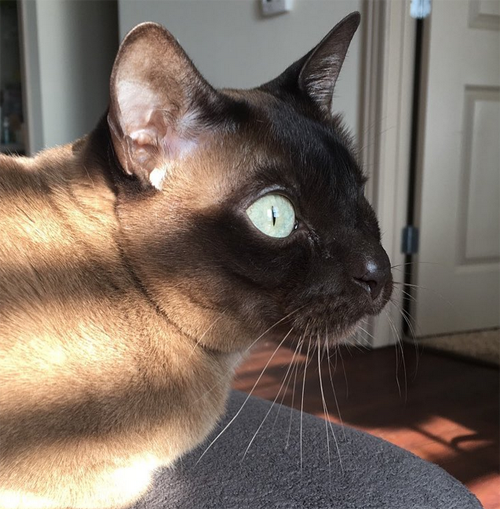 Maddie consulted two different ophthalmologists, and they both concluded that Milo — who was just three years old at the time — had melanoma in his eye. "Most people know of melanoma as a skin cancer, but what melanoma really is is a cancer of the pigment cells of the body," explains Maddie. "While these pigment cells are commonly found in the skin — like in your moles, for example — they are found in other areas of the body, too — like in the eye. In cats, this is called feline diffuse iris melanoma."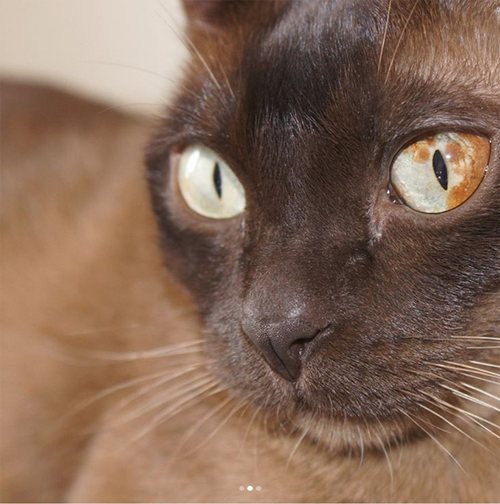 Needless to say, Maddie was shocked by the diagnosis, especially considering that most cats with feline diffuse iris melanoma don't develop the condition until they're around 10 years old. She was also saddened to learn that because the pigment covered so much of Milo's affected eye, he was not a candidate for laser treatment and instead would have to opt for enucleation, surgical removal of his eye.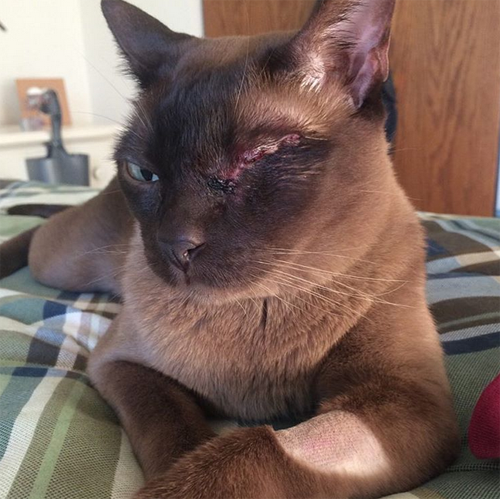 "It was a very heart-wrenching decision to remove his eye," says Maddie. "I thought to myself, what if we have his eye taken out and it turns out it was not cancer after all? I felt in my heart it was the safest thing to go forward with the surgery, and I am glad that I did."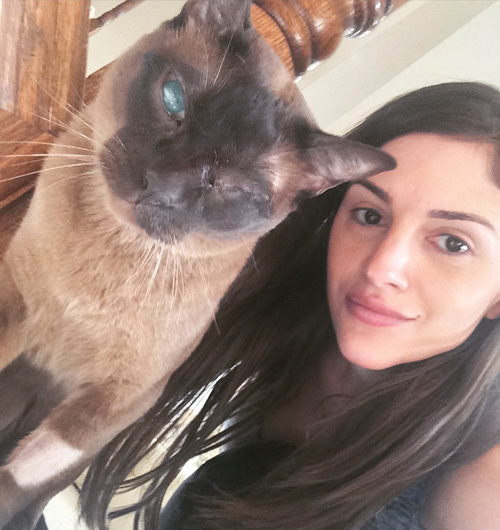 After Milo's eye was removed, it was sent to the University of Madison-Wisconsin Department of Veterinary Ophthalmology for testing, and experts determined the young cat had in fact had melanoma which could have spread to other areas of his body if Maddie hadn't opted for enucleation.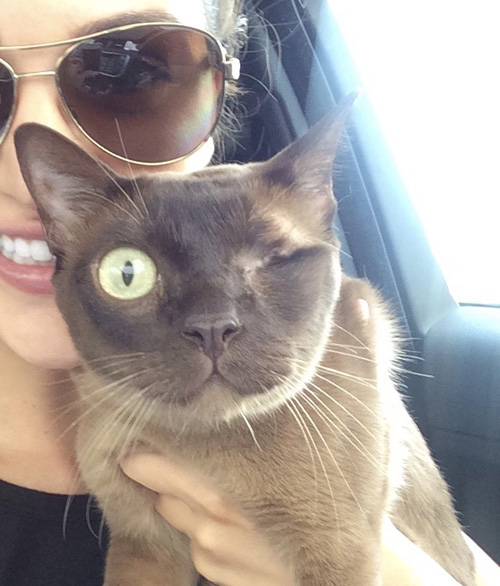 "The surgery itself went well," says Maddie. "I took him home the same day and he did not have to stay overnight. His eye was swollen at first and I had to put ointment on four times a day in addition to pain medication, but he recovered very quickly and had his sutures taken out a week later."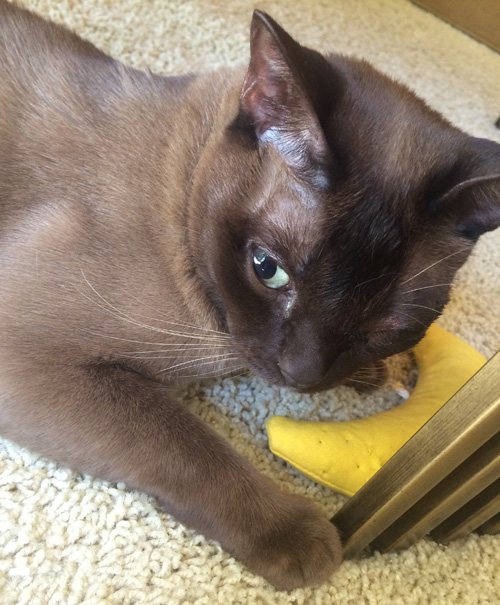 Initially, Milo had a bit of difficulty adjusting to his new life as a one-eyed cat, especially to the change in his depth perception, but today — three years after the surgery to remove his eye — this handsome boy is doing very well. "I do notice that Milo sometimes does not catch his toys as well as his brother does, and seems to think they are closer than they really are," explains Maddie. "But he can still run, jump, climb, and even plays fetch!"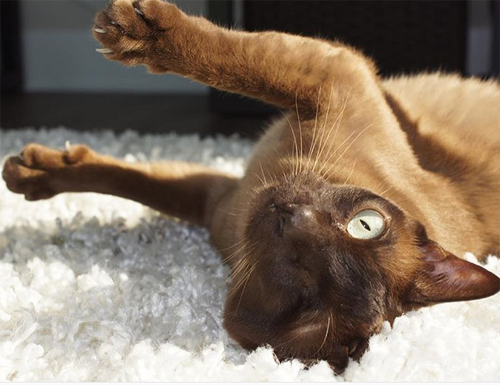 In fact, while some people might think one-eyed cats don't have the same quality of life as their two-eyed counterparts, Maddie has found this not to be the case for Milo. "I know when I first learned we had to go through this surgery, I cried for days thinking that my sweet baby wouldn't be able to do the things that he used to," says Maddie. However, Milo is as active as ever, and he's definitely not afraid of heights.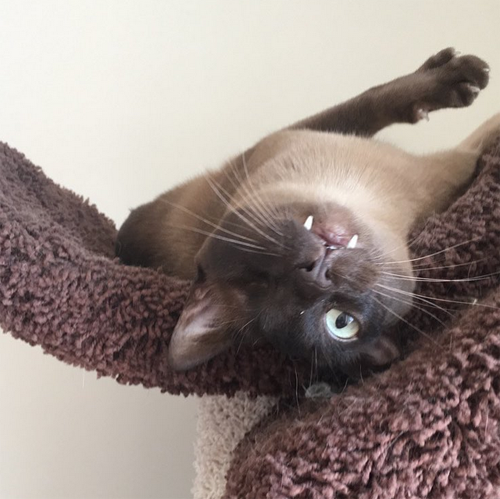 "He loves climbing to the top of his treehouse, rolling around on the ground, stretching, catching his mousey, demanding his breakfast and dinner, and playing fetch!" says Maddie. "Milo has no idea that his eye is missing and is just as playful and silly as he always has been." However, Maddie admits that following Milo's cancer diagnosis, she's very cautious when it comes to his medical care and worries about him more than she did before the surgery.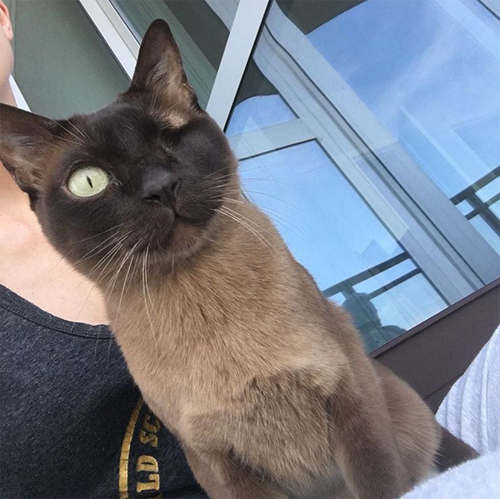 Thankfully, this handsome one-eyed boy is doing great, and Maddie hopes that by sharing Milo's story, she can not only raise awareness about feline diffuse iris melanoma and potentially help save the lives of other cats, but also encourage people to adopt animals from rescues. "When I got Milo, I was not involved in the shelter yet," explains Maddie. "Nowadays, I am very active with my local shelter and would not advocate purchasing pets from a breeder. If people are interested in a specific breed — dog or cat — I encourage them to consider adopting through a rescue group."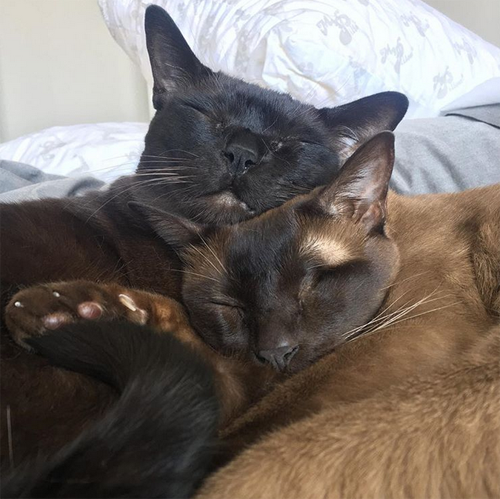 Maddie hopes that not only will people choose rescues over breeders, they'll consider opening their hearts and their homes to special cats, including one-eyed kitties and cancer survivors like Milo. "They are just like other cats, but even more strong and brave!" says Maddie.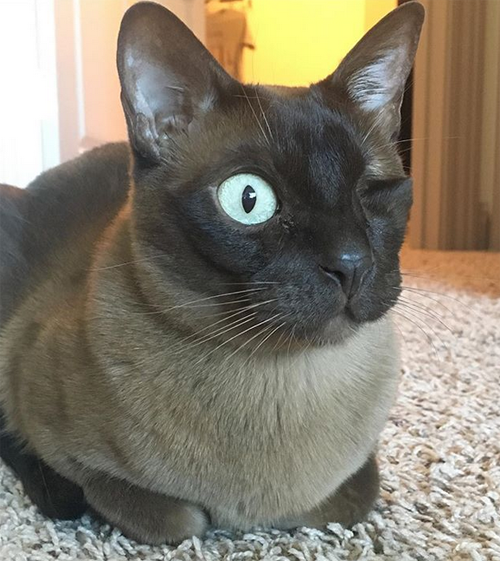 Fortunately for both Milo and Maddie, this incredibly cute cat was diagnosed with melanoma in time to stop the cancer from spreading to other areas of his body, and his mom is so grateful her veterinarian urged her to take this Burmese boy to see an ophthalmologist. "There is not a day that goes by that he doesn't make me laugh," says Maddie. "Some people have told me that he is a weirdo, but he is my special weirdo! He only weighs seven pounds but has so much love to give! He is my little hero and is so brave!"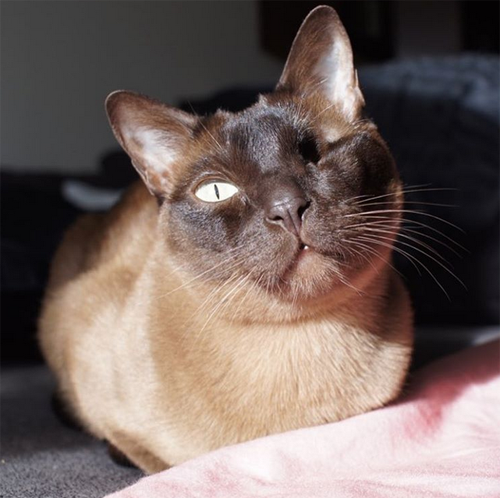 To learn more about this special cat, you can follow Milo on Instagram.