When a woman discovered a beautiful Maine Coon cat on the streets of Austin, Texas, who was unable to move her hind legs, she rushed the injured feline to Central Texas Cat Hospital to see Dr. R.B. Smith. "She was found in the rain next to a dumpster and brought to the cat hospital," explains Maya, a vet tech and caregiver.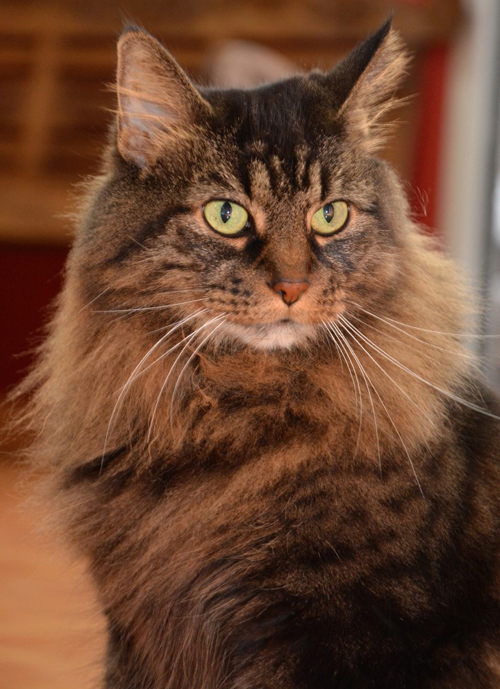 Dr. Smith examined the young cat and determined she had permanent rear leg paralysis caused by some sort of trauma. Knowing that the fluffy feline would have a hard time finding a home, Dr. Smith decided to make her the official greeter at the animal hospital, naming her Elsie.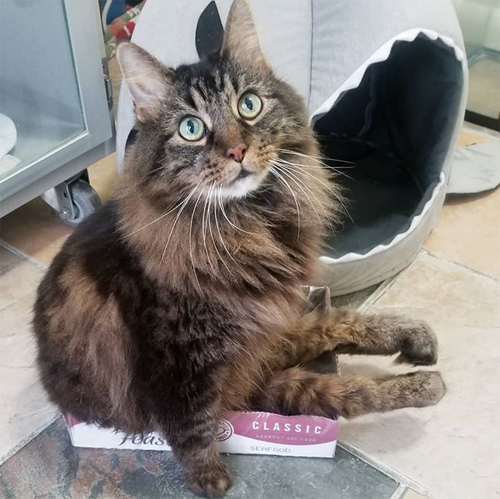 In addition to saving cats through his veterinary practice, Dr. Smith and his wife Sheila have spent more than three decades helping felines in need via Shadow Cats, a non-profit organization, so it's no surprise that he decided to give Elsie a second chance when she arrived at his office several years ago. "Shadow Cats is a long-term care, cage-free sanctuary for special needs cats that was founded by Sheila Smith in 1997, along with her veterinarian husband, Dr. R.B. Smith," explains Maya.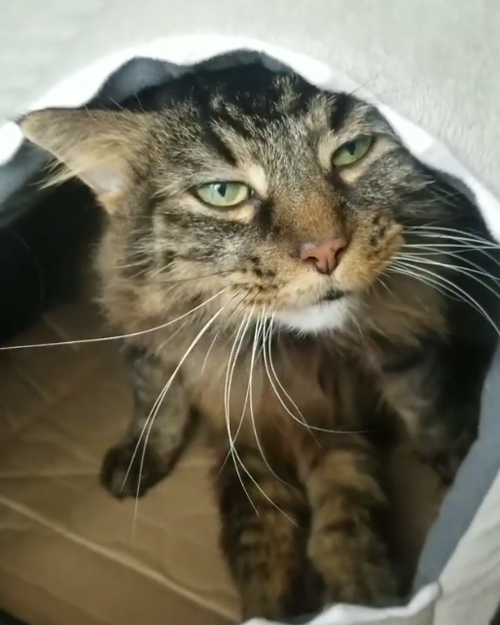 When the couple founded Shadow Cats, they focused on providing feral cat colonies with humane care, as well as advocating on behalf of animals who are routinely overlooked. "Shadow Cats began as a TNR program," says Maya, "and evolved over the past two decades to include feral rescue, assistance for pet owners in need, and the long-term care sanctuary."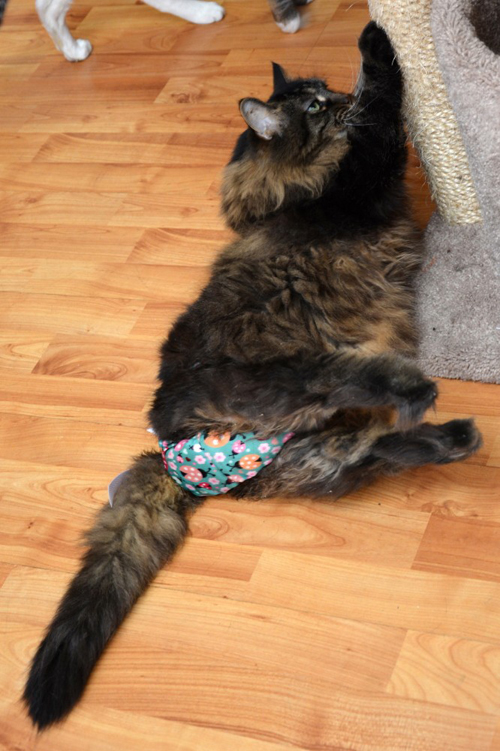 After she was rescued, Elsie became a fixture at Central Texas Cat Hospital, embracing her role as greeter and advocate for special needs cats. "She lived as a resident clinic cat, delighting staff and clients for several years," says Maya.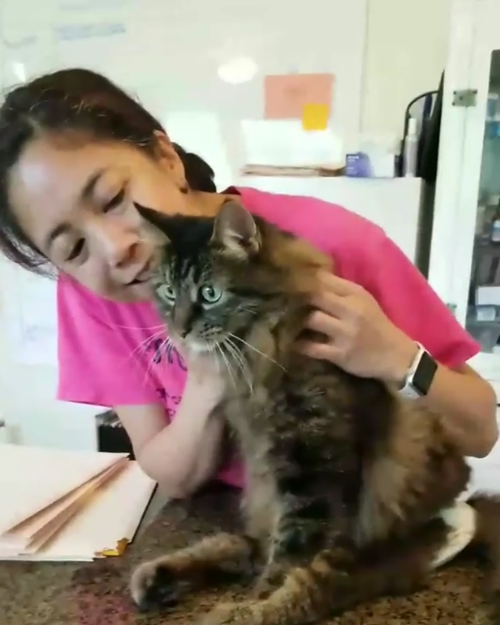 Having spent most of her life at the animal hospital, Elsie recently retired, moving to the long-term care sanctuary at Shadow Cats where she is now able to enjoy a quieter life. However, while this beautiful Maine Coon cat is no longer at the vet's office, Elsie still manages bring joy and happiness to everyone she meets at the sanctuary. "We work incredibly hard and animal care can be messy and exhausting," says Maya, "but Elsie is such a bright spot in everyone's day, reminding us all why we love what we do!"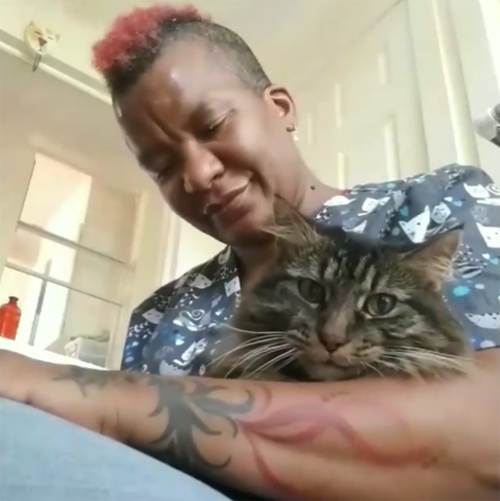 While Elsie needs a bit more care than the average kitty, she's so beloved by everyone at Shadow Cats, that the staff and volunteers at the sanctuary are more than happy to accommodate her special needs. "Elsie needs to wear a diaper and be changed like a baby," says Maya. "No big deal!"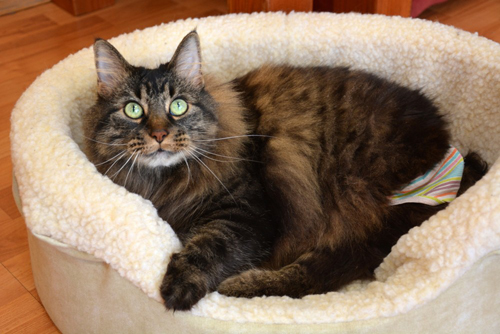 Even though Elsie has hind leg paralysis and can't use a litter box like a typical cat, she has no problem scooting to where she wants to go and she's as affectionate and fun-loving as any other feline. "She loves to be scratched and brushed," says Maya. "She loves playtime and snuggles."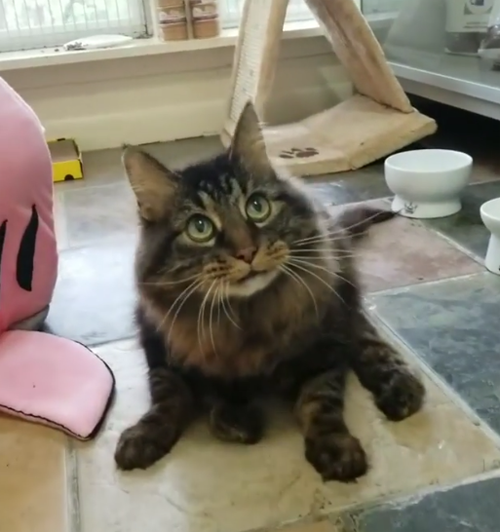 Without a doubt, this energetic and loving girl literally owes her life to Dr. Smith, the veterinarian who decided to give Elsie a chance when she showed up at his office many years ago, and his wife Sheila, the driving force behind Shadow Cats.  "People may assume that any animal who is challenged or different has no quality of life and should be put down," says Maya.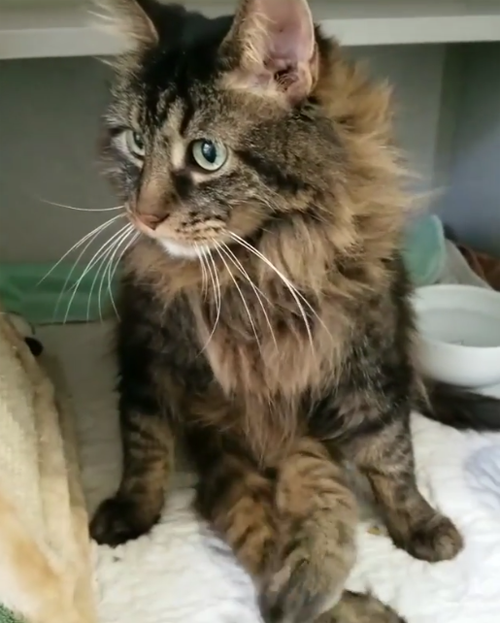 Thankfully, neither Dr. Smith nor Sheila is one of those people, and after the veterinarian determined Elsie wasn't in pain or suffering, he chose to give her the care and the opportunity she needed to learn to live with hind leg paralysis. "Just like a person with a disability, Elsie has adapted and is full of joy, love, curiosity, and playfulness," says Maya.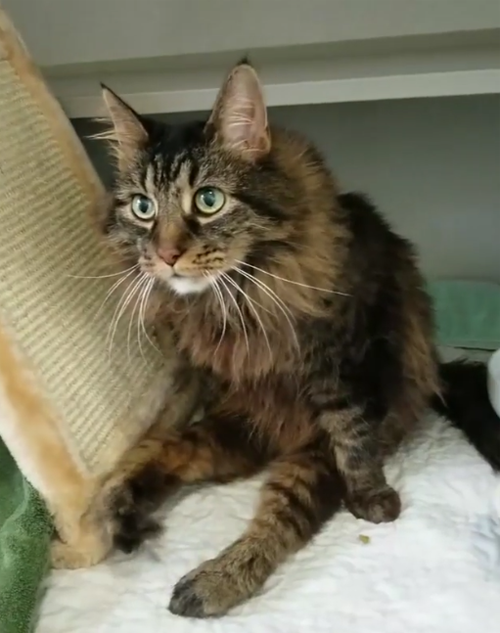 Thanks to the Smiths' hard work and dedication to helping cats in need, Elsie will be able to spend the rest of her life at Shadow Cats, an incredible non-profit organization made possible by Sheila's tireless efforts, safe in the knowledge that she will be provided with everything she needs to thrive. "Elsie is a delight," says Maya.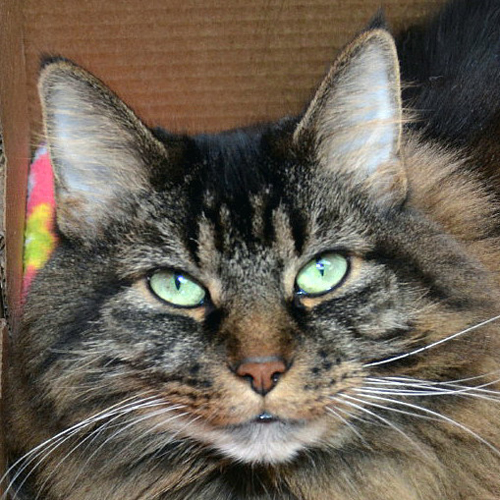 To learn more about this stunning girl, you can follow Elsie on Instagram.
If you would like to support Shadow Cat's continuing efforts to provide Elsie with the best life possible, you can sponsor her.