Libby Baugher had already adopted two blind cats, Bigs and Little, from the shelter near her home in East Peoria, Illinois, when both of her parents passed away. Following their deaths in 2014, Libby — who was working as a veterinary technician at the time — decided she wanted to get another blind cat, so she contacted the same shelter on the off chance they might have one who was in need of a home. "They said they had a young female who was available for fostering," remembers Libby, and the shelter arranged to have a volunteer meet her with the little special needs cat.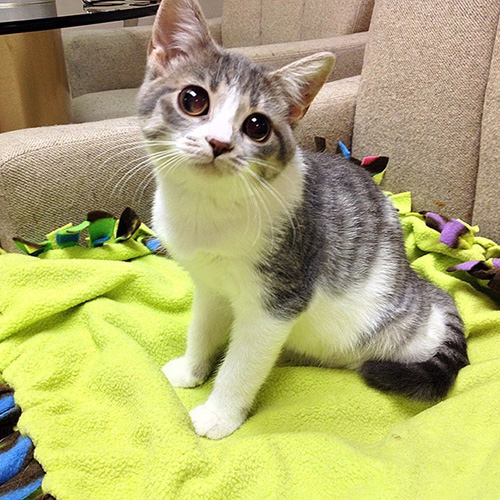 The kitten had been named Sweet Pea by the shelter, but it wasn't long before Libby began calling her Sita, a reference to Feud, a limited series she was watching at the time. "One character called another character 'Mamasita,' " remembers Libby, "so I said to myself, 'I'm Mamasita to you blind kitties,' and then looked at [the kitten] who was sitting on the arm of the recliner next to me and I thought to myself, 'She is babysita.' I shortened it to Sita and the rest is history."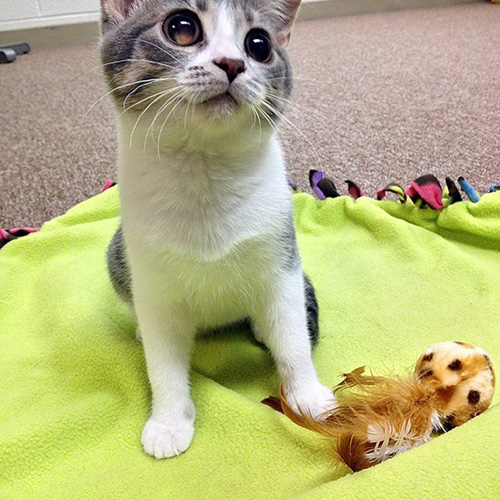 Despite being blind since birth, it didn't take long for Sita to adjust to her new environment, something a lot of people might find surprising. While people often assume blind cats have trouble getting around, Libby has found it's not usually a challenge, especially if they're given the chance to get used to a smaller space before gradually being given more and more room to explore. "One thing I always do when bringing home any cat, but especially blind cats, is place them in the litter box first and let them walk out from there and explore," explains Libby. "This way I know that they have registered in their brain where the litter box is."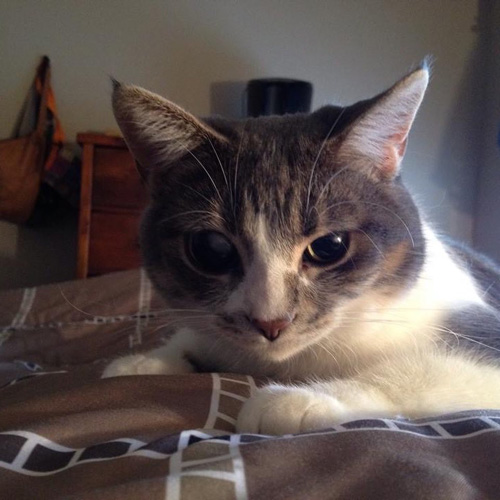 After three months of fostering Sita, Libby couldn't bear the thought of parting with the incredibly cute special needs cat, so she adopted her! Seven years later, this gorgeous girl is doing well, but Sita's appearance has changed since she first arrived at her forever home. "I've had to have both eyes removed — at different times — due to them getting large and, according to the doctor, possibly giving her headaches," says Libby. "After hearing she was probably in pain, it was a no-brainer to have her eyes removed."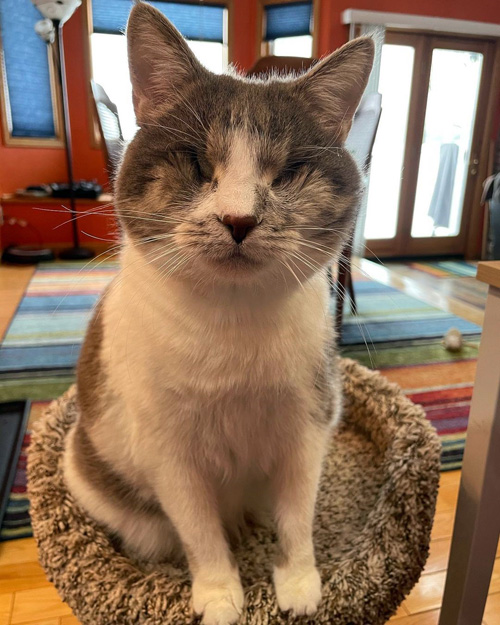 Fortunately, Sita recovered quickly from the surgeries, and because she was born blind, she didn't really have to do much to adjust to life without eyes. In fact, while she can't see, Sita has excellent hearing, so much so that she loves bird "watching." "She gets around quite well with her blindness and is able to track birds in flight easily," says Libby. "Her ears are always twitching as she listens to multiple sounds. It's really quite amazing."
View this post on Instagram
In addition to listening to birds, Sita enjoys spending supervised time outside with Libby, she likes to eat, and she adores cuddling with her mom. This beautiful blind cat even enjoys going to the vet and is a favorite of the people who work at the clinic. "Unfortunately, she has to go to the vet clinic more often than normal due to her feline herpes flaring up," says Libby, "but she is quite the snuggle bug when she gets there. She is a great patient."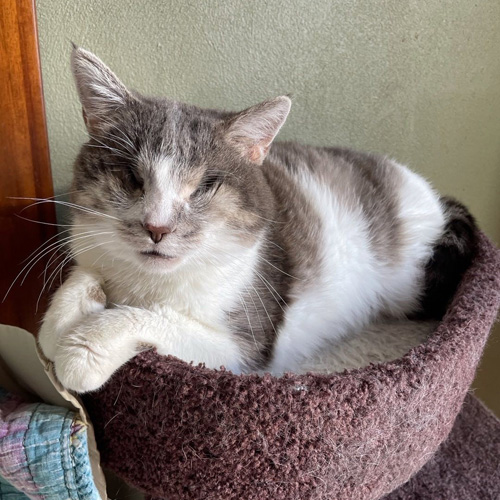 By being such a fantastic ambassador for blind cats, Sita has undoubtedly shaped the way some of the staff at the clinic view special needs pets. After all, Libby developed a particular fondness for animals with special needs and disabilities during the 19 years she spent working as a veterinary technician. "Kittens will always get adopted, but special needs, blind, and elderly cats and dogs get passed by because of several reasons," says Libby. "However, from my experience, these 'unwanted' animals make the best pets and companions!"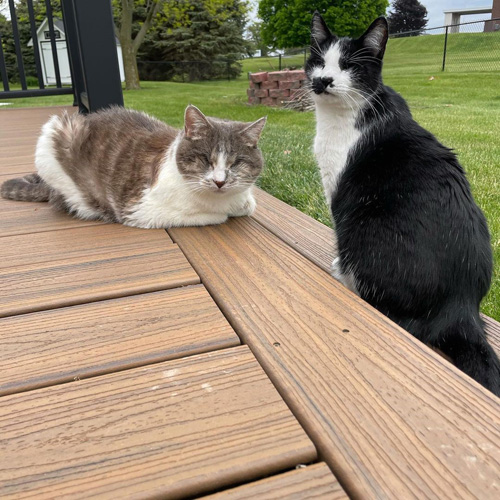 While Libby adores all three of her blind cats, she admits she and Sita share a very special bond, in part because she adopted her shortly after losing her parents, but also because this adorable girl reminds her of her mother and has a wonderful temperament. "She loves sitting outside and 'watching' the birds, as my mom enjoyed doing," explains Libby. "Of all of the cats I've owned, I've never had one that has her personality. She has the sweetest personality."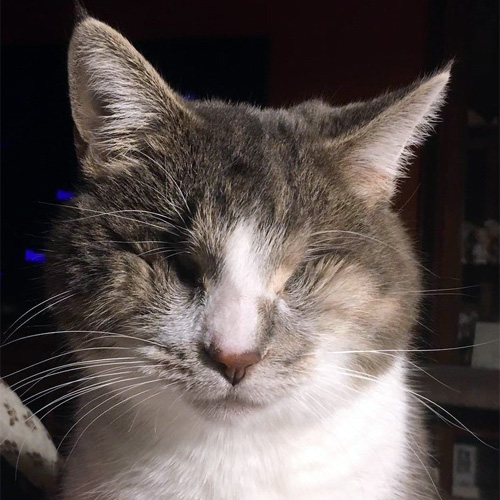 To learn more about this gorgeous cat, you can follow Sita on Instagram.