After the passing of her beloved 26-year-old cat, Lucy was going through a difficult time and was yearning to open her home to another animal. "We thought that we had the experience to be able to look after a cat with special needs," says Lucy, so she contacted a number of rescues near her home in London, England. "We found the charity World Animal Friends who help rehome cats from Europe and Egypt."
World Animal Friends asked Lucy if she would consider adopting a blind cat, and they sent her a picture of Jenny, an eight-month-old tabby and white feline who lost her vision while living on the streets of Cyprus. "One look at her and we said yes straight away," remembers Lucy.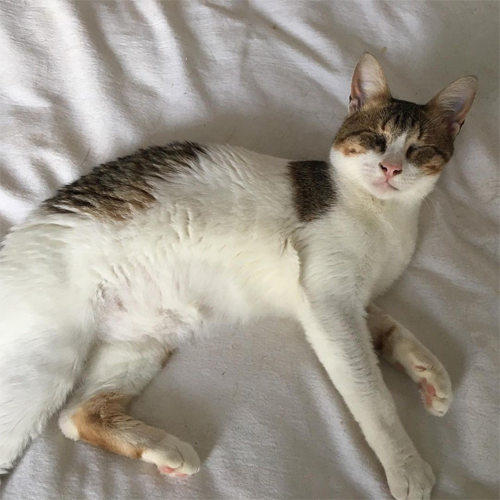 Lucy was already smitten with the beautiful blind kitten when she learned Jenny had most likely developed severe eye infections while living on the streets, causing her to lose her vision. "Life for a street cat is very tough at the best of times," says Lucy, "let alone one that is poorly and blind."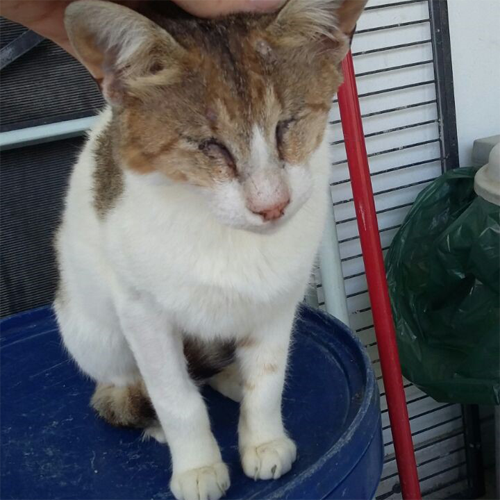 Unfortunately, both of Jenny's eyes had to be removed, but by March 2018, she had recovered from the surgery and was healthy enough to travel to her new home in England.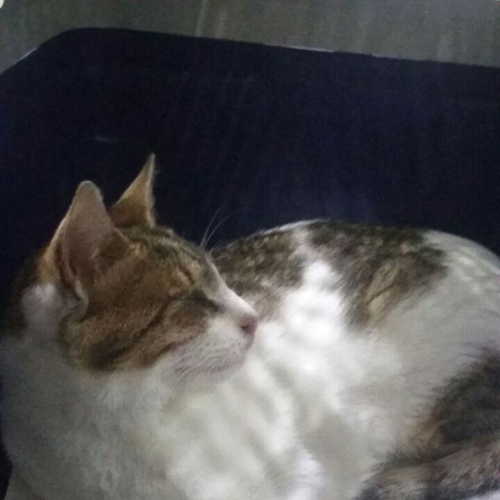 On March 13, 2018, Lucy and Jenny met for the first time when the young feline arrived in London, and it didn't long for her to settle into her forever home. In fact, while Lucy was expecting Jenny to need more time and attention than a typical feline, she was pleasantly surprised by the blind kitten's confidence and independence. "The only mistake we made was thinking that Jenny would need some special care," says Lucy.
More than three years later, Jenny is doing very well, and there's nothing this adventurous girl enjoys more than spending supervised time outdoors with her family. In fact, regardless of the weather, Lucy makes sure Jenny gets to be outside for at least an hour each day.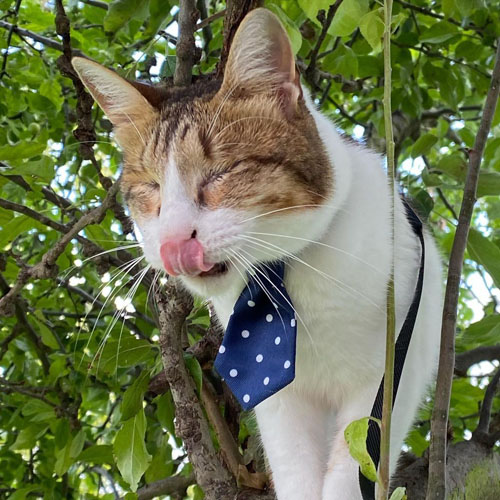 "Jenny's most favorite thing is going out for walks — on harness and lead — in our communal gardens, stalking the birds, and climbing trees," explains Lucy. "She just loves the sounds and smells and stimulation."
View this post on Instagram
In fact, while Lucy has found people often assume blind cats are shy and retiring, Jenny has an intrepid personality that can sometimes put her safety at risk. "Generally the challenges we have with her are us trying to rein in her adventurous spirit and love of climbing everything," says Lucy.
View this post on Instagram
Also, when Lucy adopted Millie, a three-legged cat, and Angelin, another blind feline, Jenny had some difficulty adjusting to their presence in their home. "Despite us really slowly integrating the two newbies, Jenny yeowled all the time and hissed at things," remembers Lucy. "She felt her territory was being invaded and it really upset her." Fortunately, Jenny eventually accepted her new siblings, and now the three of them are good friends.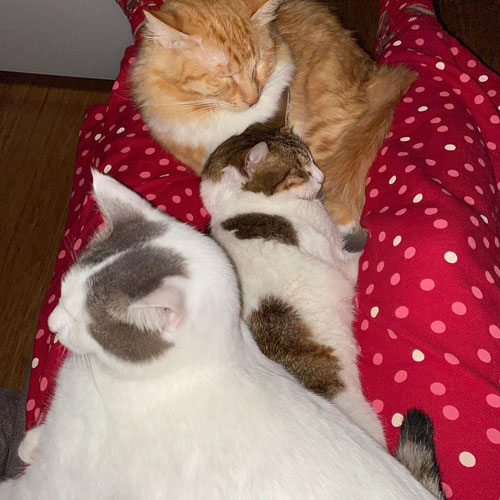 When Lucy made the decision to adopt Jenny, she'd never cared for a blind cat before. Now she not only has two, she also has a three-legged feline, and Lucy encourages others to consider opening their homes to similar pets who are often overlooked.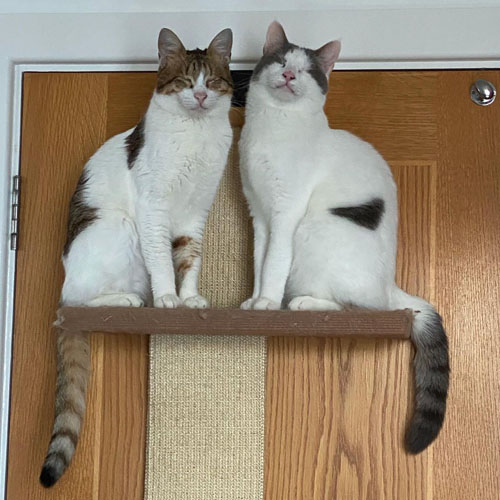 "They don't realize they are different, they just get on with life," says Lucy. "They don't treat each other differently because they're blind or a tripaws — we could sure learn from them."
View this post on Instagram
Without a doubt, Lucy's special needs cats have taught her a lot, and while she adores all of them, the relationship she has with Jenny is particularly close. "She trusts me implicitly," says Lucy. "She is my best buddy and she and I have a very special bond."