Sensitive Content
This post includes photos some people may find upsetting.
Daniella Järphag, who was on vacation in Cyprus in April 2018, was walking back to her hotel when she encountered a woman on the street who appeared very concerned. "I looked down and I saw [a kitten] on the ground," remembers Daniella. "I got tears in my eyes as soon as I saw him."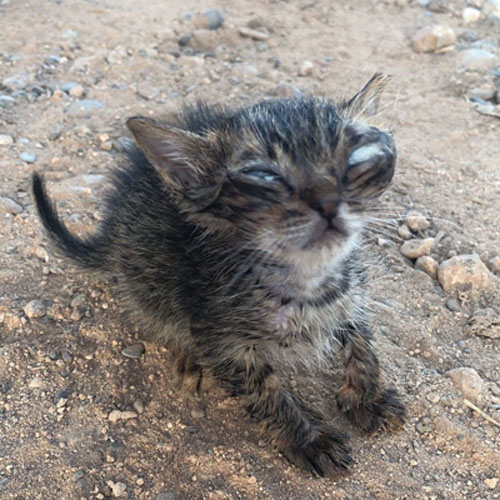 The tiny cat was barely able to open his eyes, and his left eye was so swollen, it appeared to be about to rupture. "[The woman] had been trying to feed him and was putting him back," explains Daniella, "so I decided to take him to a vet and then take him to my hotel."
View this post on Instagram

The veterinary exam revealed the kitten, who Daniella named Lukas, was approximately four weeks old, and both of his eyes were irreparably damaged and would have to be removed. However, Lukas was too young and sick to undergo surgery, so Daniella was given medication to alleviate his pain and treat the infection.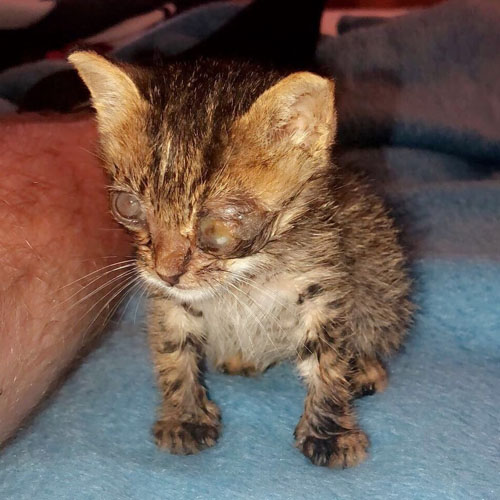 While Daniella desperately wanted to continue helping the young feline, she was scheduled to return to her home in Gothenburg, Sweden, in just a few days, so she turned to social media for assistance. "I posted in a big Facebook group about him and we decided to make a collection for him," says Daniella. "Many showed interest in adopting him and we decided that we wanted to get him to Sweden."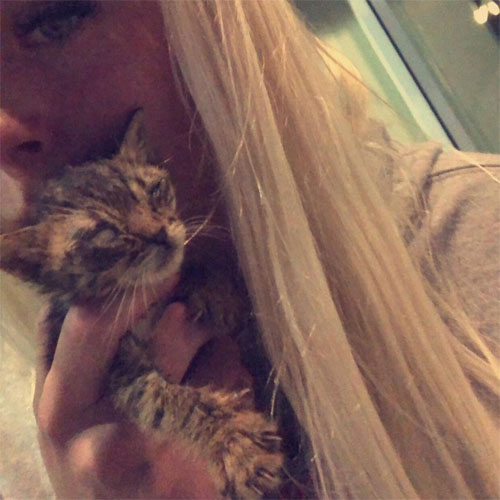 Daniella contacted a local rescue, and they placed Lukas in a wonderful foster home where he spent the next few months. In August 2018, Lukas was finally healthy enough to travel to Sweden, and Daniella found him an adopter.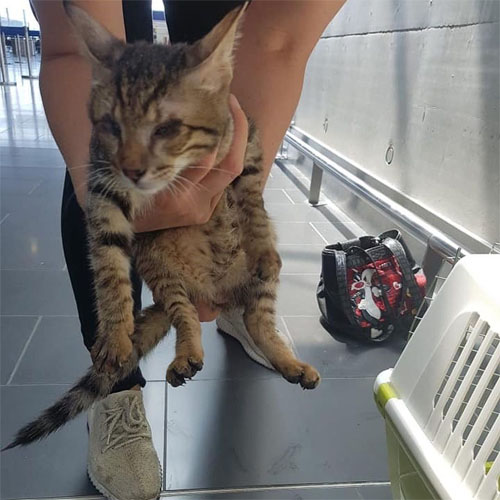 However, the woman — who discovered she was allergic to Lukas — was unable to keep him, so she returned the adorable blind cat to Daniella. "I felt that I needed to take care of him and didn't want to make him move around and not be sure that he was safe," says Daniella, so she decided to keep him.
View this post on Instagram
After she adopted Lukas, Daniella took him to a vet to find out if he was healthy enough to have the surgery to remove his eyes, and she was shocked by the veterinarian's assessment. "That vet wanted to put him down because he was blind," remembers Daniella. "She said that it's not a worthy life to be blind."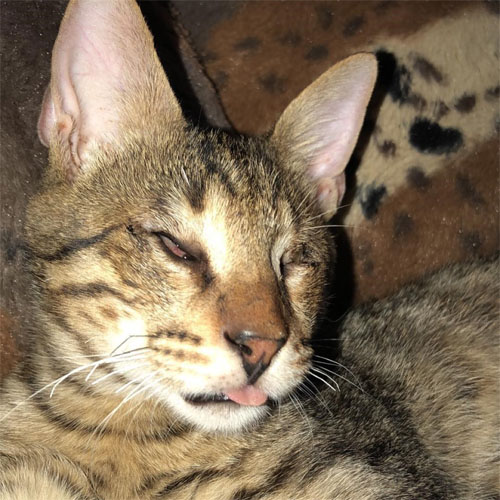 Incredibly, when Daniella refused to have Lukas euthanized, the veterinarian threatened to report her for animal abuse. Thankfully, Daniella found another vet who agreed to perform the enucleation procedure, and it didn't take Lukas long to adjust to life without eyes. "My veterinarian has said that he probably hasn't seen many days in his life and that he probably got infected by his mom," explains Daniella.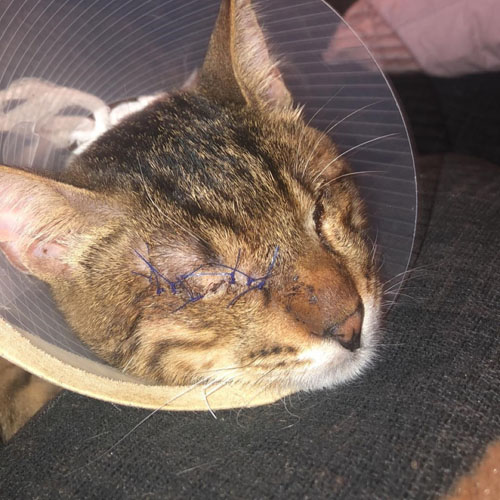 More than three years later, Lukas is doing incredibly well, and while he may not be able to see, being blind doesn't stop him from having a very happy and active life. "He likes to hunt things, like toys, flies, and our dog," says Daniella. Lukas also loves getting cuddles and kisses from his mom, and he absolutely adores food and can never get enough to eat!
View this post on Instagram
While it's obvious Lukas really isn't all that different from a typical cat, Daniella has found there are lots of people — including veterinary professionals — who believe blind felines are incapable of having good lives. "[They think] that blind cats are suffering and can't have a normal cat life," explains Daniella, "and that they can't locate themselves around the house."
View this post on Instagram
However, Lukas — who has been blind practically since birth — has no trouble getting around, proving he and other special needs cats can have wonderful lives! "They can have a worthy life even if they are blind, deaf, or missing a leg," says Daniella, "and they are not suffering."
View this post on Instagram
When Daniella traveled to Cyprus in 2018, she had no idea she'd end up rescuing, much less adopting, a blind cat, but she's so grateful a chance encounter on the way back to her hotel led her to Lukas. "He is my little baby and I love him so much," says Daniella. "I always talk about him and I love to show pictures of him. He is my child."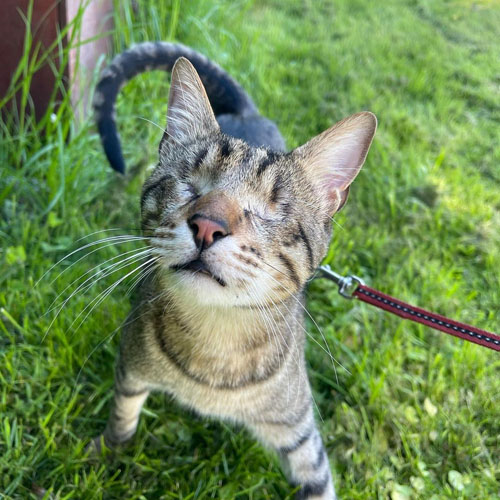 To learn more about this handsome cat, you can follow Lukas on Instagram.
View this post on Instagram