When Chris Sanders first learned about Bob, a handsome senior cat with feline immunodeficiency virus (FIV) who had been rescued from the streets of Brooklyn in November 2017, she wasn't looking to add another pet to her home.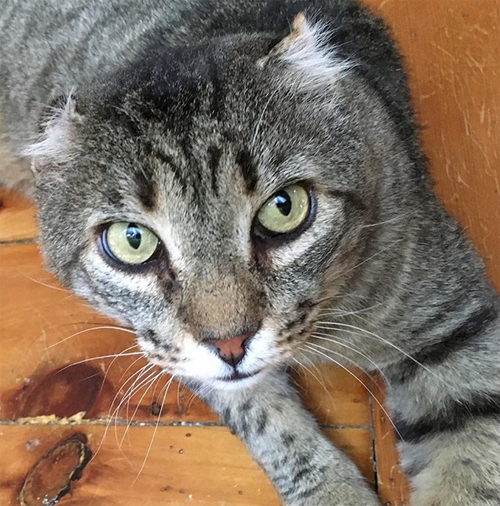 In fact, when her friend, Jennifer Blakeslee, mom to the late Eddie the Lilac Lion, and fellow resident of Beacon, New York, tried to convince Chris — whose FIV+ cat had passed away from hypertrophic cardiomyoptathy in the summer of 2017 — to adopt Bob, she was completely unreceptive to the idea. "I already have six cats, so when Eddie's mom gave me a poke about adopting Bob, I said 'No way!' " remembers Chris.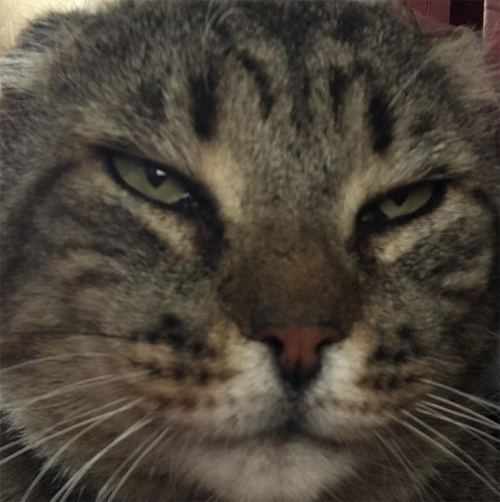 After all, Cypress Feline Rescue (CFR), the organization that was trying to find a home for Bob, was based in New York City, and Chris was confident someone would come forward to adopt him. The person who had been caring for him, Giedre, had already had him neutered and vaccinated before she contacted CFR, and while Bob had FIV and diabetes, he was in relatively good health thanks to the rescue's hard work.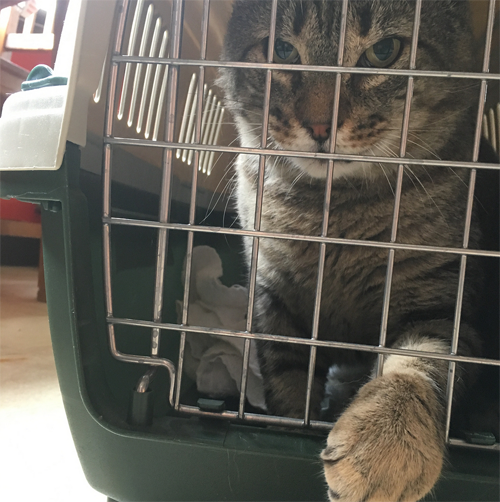 "CFR put a lot of effort into getting Bob the right diet and making sure he had his insulin shots regularly," explains Chris. "CFR even took Bob with them during the day so Bob would not miss a dose of medication."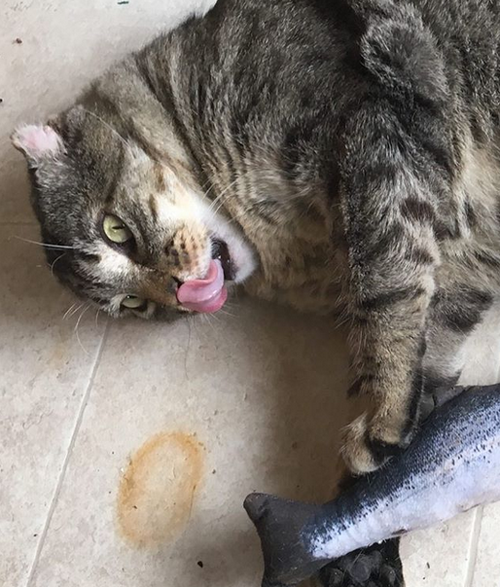 With Bob's diabetes under control and his ears free from mites, he was an excellent candidate for adoption — being extremely friendly for a cat who had obviously spent so much of his life on the streets — so Chris was surprised when another week passed and he was still looking for his forever home.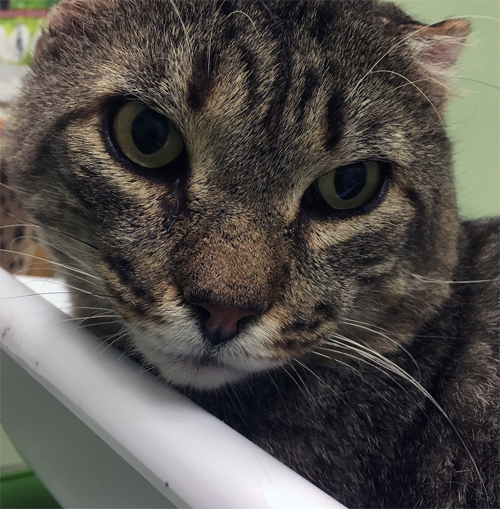 "Out of 8.5 million people, no one had a home for this guy," says Chris. "I was very disappointed no one had stepped up." Knowing firsthand just how wonderful special needs cats can be, especially those with FIV, Chris was convinced that Bob would be a great addition to her family, so she submitted an adoption application in May 2018.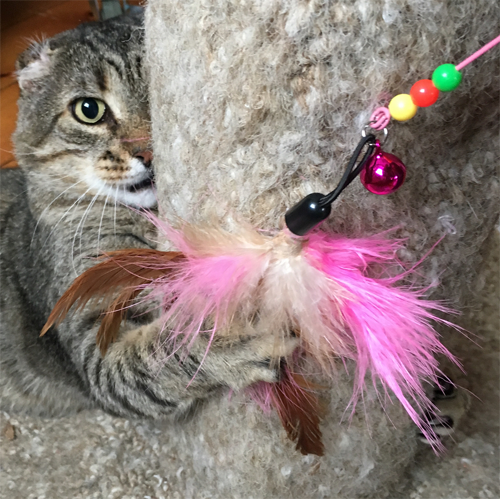 Cypress Feline Rescue approved her application, but they wanted to meet Chris in person before finalizing the adoption, so someone from the organization traveled to her home in Beacon — 60 miles north of New York City — bringing Bob along to meet his prospective adopter. "Bob was a little shy at first — very attached to his paw mother — but he found a nice cushion to sit on," remembers Chris. "The rescue brought a little catnip pillow for him and Bob settled right in to making biscuits."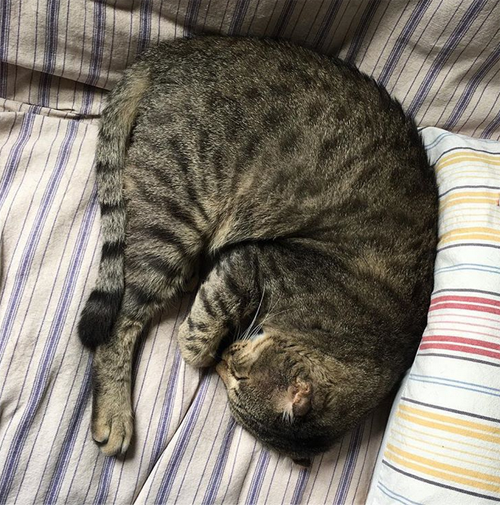 Chris adopted Bob that day, and it didn't take him long to find his place in his new family.  "I would see him studying the interactions of the other cats, sitting on the sideline like the new kid at school," says Chris. Due to his intelligence, easy-going personality, and respect for the hierarchy in Chris's home, Bob was quickly accepted by his six feline brothers and sisters, allowing him to develop relationships with the many members of his family.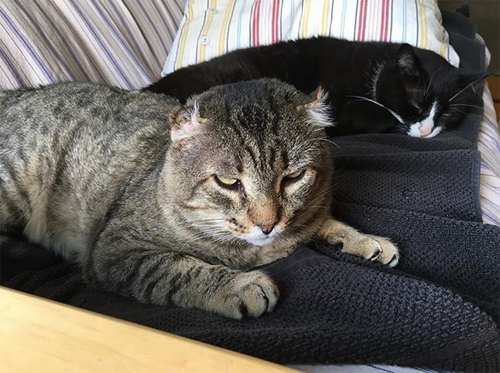 Four months later, this sweet senior cat is loving his new home, which includes several other cats who don't have FIV, a virus that makes it harder for felines to fight off illnesses. While cats with FIV can transmit the virus to other felines, Chris isn't worried about any of her kitties getting it from Bob.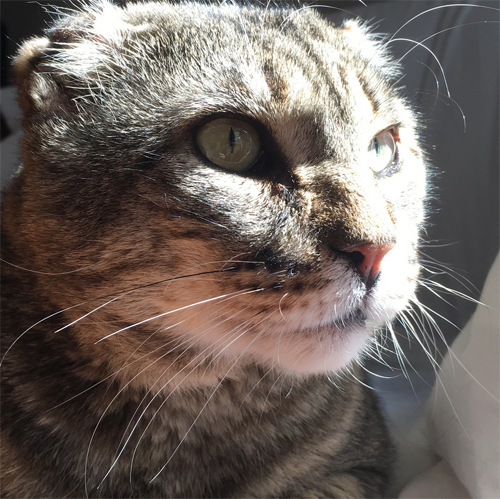 "FIV only passes from cat to cat through very deep wound bites — not from playing together, not from sharing toys, not from stealing each other's food," explains Chris. FIV can also be transmitted through mating, but all of Chris's cats have been sterilized, making this method of transmission irrelevant.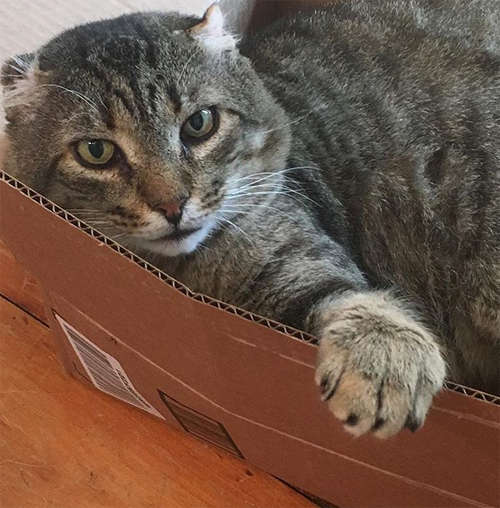 Prior to adopting Bob, Chris knew from personal experience that having an FIV positive cat among her FIV negative wouldn't be issue, having had a kitty with the virus in her household before. "I'd had a FIV+ cat for about 2 years and he passed away in 2017 — not from FIV," says Chris. "He was not aggressive with the other cats. He was a wonderful animal and a great ambassador for FIV+ cats." Bob, who is believed to be at least 11 years old, shares the same sweet and affectionate personality as his predecessor, but he is surprisingly active for a senior cat.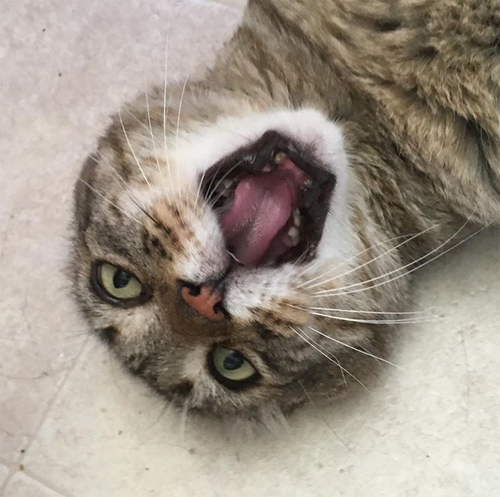 "Bob loves to play! I have a cat dancer with a bell on it where he can take a swipe at it when he wants to play," says Chris. "It's the way he gets my attention and we have morning and evening shenanigans around the scratching post."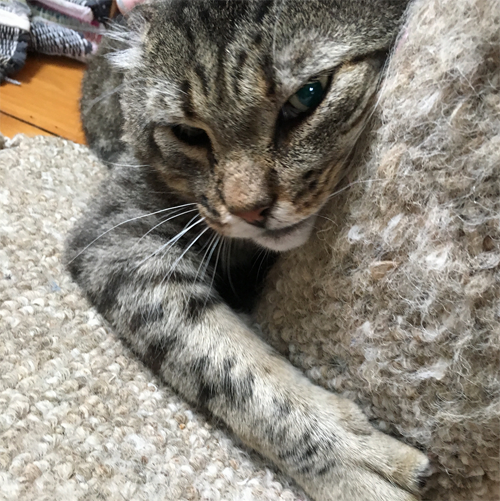 In addition to playing with his mom, this handsome boy enjoys trying to grab his cat siblings' tails whenever they come near him, but always in a lighthearted and friendly way. Bob is also obsessed with food, which could be due to the many years he lived on the streets, often never knowing when he might get his next meal.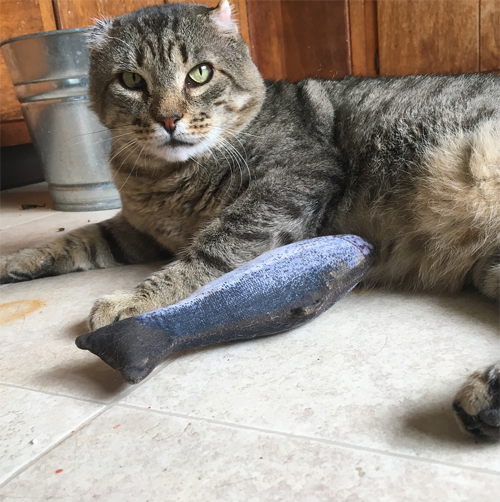 Today, one of Bob's biggest challenges still involves food, but it now revolves around making sure he doesn't have too much to eat, not too little. "He needs to be fed separately as his diet and food intake need monitoring so he doesn't slide back into diabetes," explains Chris. "He dines in the guest room while the others dine in the kitchen. It's not that big of a deal."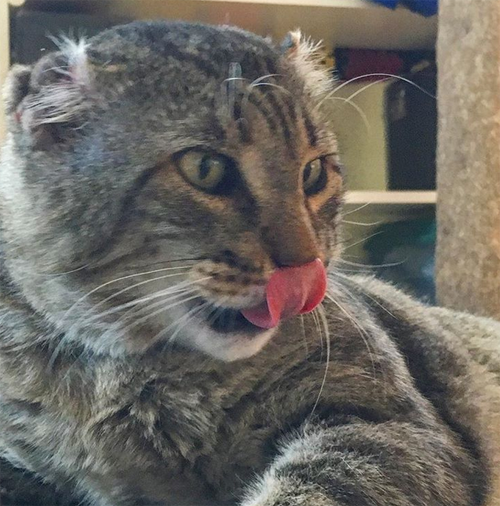 This approach to managing Bob's diabetes has been very successful because he no longer needs insulin shots, although his mom certainly wouldn't be averse to injecting him with medication if that's what this senior cat required. "The quality of special needs cats' friendship is so worth a few extra gestures of commitment towards them," says Chris. "Senior cats are ready to be adored and they so appreciate having a safe, loving home."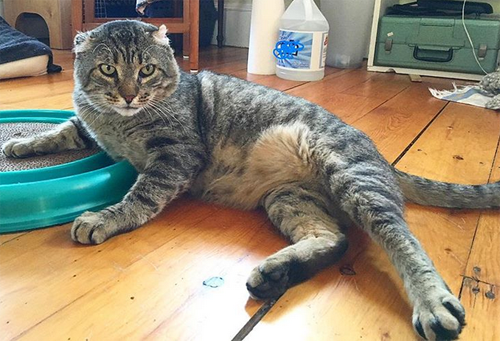 Thankfully, Bob found a wonderful home, and while he has to be an indoor only cat in order to limit his exposure to stressors that could affect his already compromised immune, this adorable tabby doesn't seem to miss his old life as a homeless kitty. "He's grateful for what he's been given, and he's so very happy to not be living rough on the streets," says Chris.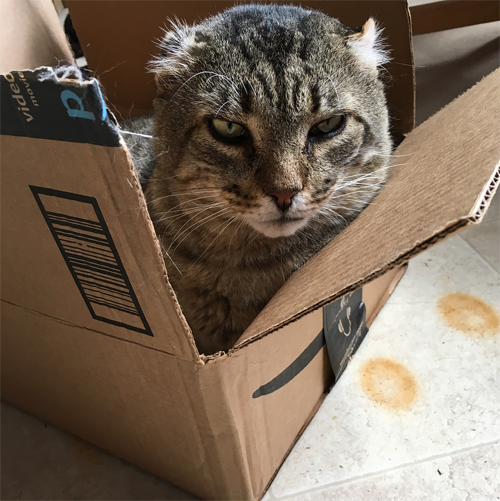 While Bob is a special needs cat, his needs are actually quite simple. In addition to love and  affection, Bob requires someone who will make sure he doesn't eat too much, get him medical attention when he starts to get sick, provide him with a safe and secure home, and clean his ears a once a week.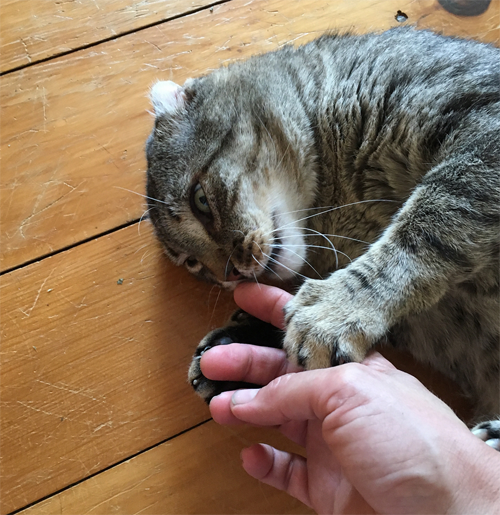 Fortunately, not only does Chris understand Bob's needs, she understands him, allowing her to give him the best life possible after years on the streets, struggling just to survive. "Bob's a simple cat; he's a good cat. He's doing his best every day," says Chris. "In that way he's an example. He's definitely a buddy, to the other cats and to humans."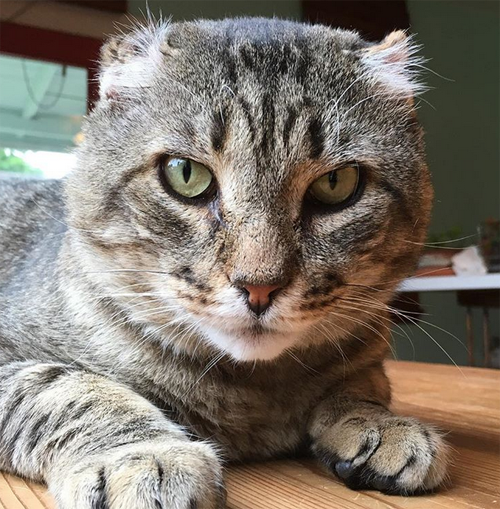 To learn more about this handsome cat, you can follow Bob on Instagram.