When Shanta Siegler was asked to foster Roo, a special needs kitten who'd recently been rescued from a dark and dirty garage, she eagerly agreed, especially after his rescuer, Summer, sent her a video of the young feline.
View this post on Instagram
"I took one look at the video and knew I had to have him here with me," remembers Shanta. After all, Roo appeared to be blind and paralyzed, and Shanta — who has a lot of experience caring for cats with special needs — was confident she would be able to give him the help he needed to thrive.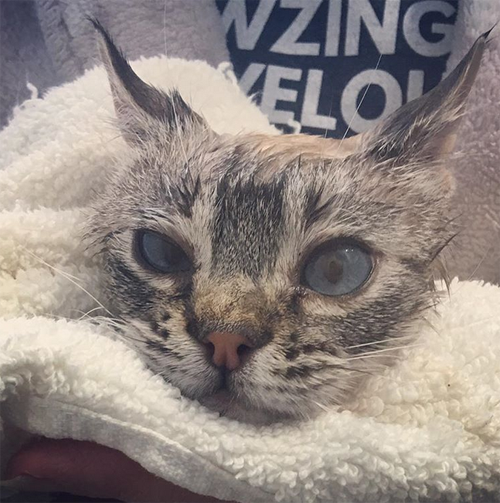 In order to learn more about the kitten's medical issues, the rescue scheduled an appointment for Roo for the following weekend, April 27, 2019, which would also be the day Shanta would meet him for the first time to take him back to her home in San Bernadino, California. "In all honesty, once I found out about Roo, waiting till that next Saturday to meet him was hard," says Shanta. "I was so excited I couldn't sleep and found myself constantly thinking of him."
View this post on Instagram

After all, not only was Roo incredibly cute, he was remarkably resilient, having managed to survive the first five months of his life without ever receiving proper care or treatment. In fact, the owners of the home where Roo had been living when he was rescued didn't even consider him to be their pet. "The people who lived in the house had set food out for him to keep him around to kill mice," explains Shanta.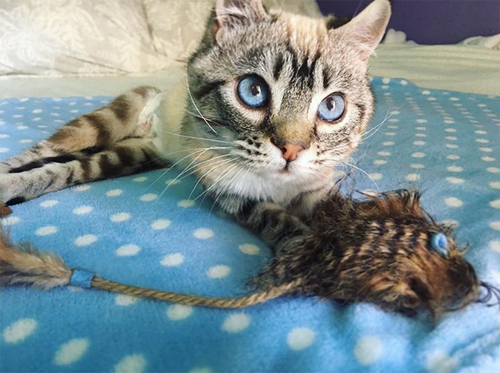 Also, despite Roo's obvious mobility issues, the family let him roam around outside, and he ended up being picked on by some of the neighborhood children. However, while being allowed to venture outdoors caused the young kitten to become fearful of people, it ultimately proved to be Roo's salvation. "Roo had been spotted dragging his legs by a neighbor across the street," says Shanta. "This neighbor happened to know someone who knew someone that is involved in animal rescue."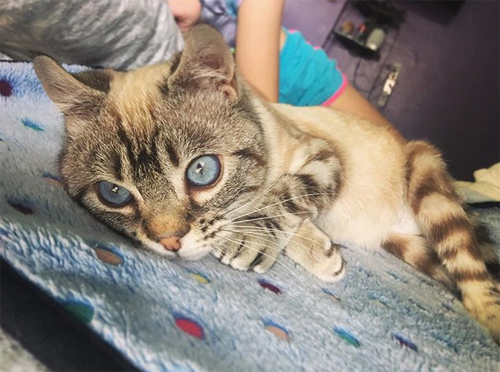 When Summer, Roo's rescuer, arrived at the home, she was horrified not only by the cat's living conditions but also by his health, and she successfully convinced the family to surrender him to her. "Roo was covered, and I mean covered, in fleas and ticks," remembers Shanta. "He had terrible worms, was unable to walk, and his eyes were crusty." In spite of his poor health and the neglect and cruelty he'd endured, Roo had a good appetite and he was surprisingly friendly and quick to purr.
View this post on Instagram
Thanks to Summer, Roo was safe and well on his way to getting the medical care he needed and deserved, but it quickly became apparent that he required more help than she could give him, which is when she reached out to Shanta. "I was certain I had enough experience with blind and paralyzed cats that I could help him," says Shanta, and after a week of waiting, she drove two hours to the vet's office to meet Roo and Summer for the first time.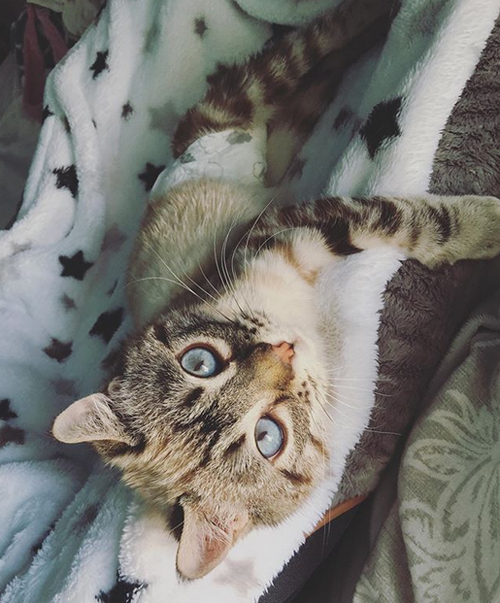 "The moment I saw him in person I knew something about him seemed familiar to me, but I just couldn't place it," explains Shanta. The examination revealed that while Roo's eyes were cloudy, he was actually able to see, but he had multiple skeletal abnormalities, including a deformed spine, a fused neck and shoulders, and dislocated hips and knees due to joint deterioration. As the vet catalogued the young cat's many health issues, it suddenly occurred to Shanta who Roo reminded her of.
View this post on Instagram
"He looked just like Trident the cat!" says Shanta. "In that moment my heart broke, knowing what difficulties lay ahead." Sadly, Trident passed away from a form of mucopolysaccharidosis (MPS) in January 2019, and Shanta worried her new foster kitten had been born with the same untreatable condition.
View this post on Instagram
"Mucopolysaccharidosis is a nasty disease," says Shanta. "MPS is a lysosomal storage disorder that causes the body to be unable to produce enzymes to break down sugars molecules in the body to generate new cells." As a result, mucopolysaccharidosis — which is known to affect people, dogs, and cats — causes those with the disorder to have skeletal deformities, enlarged organs, cloudy eyes, wide, flat faces, and unusually small ears.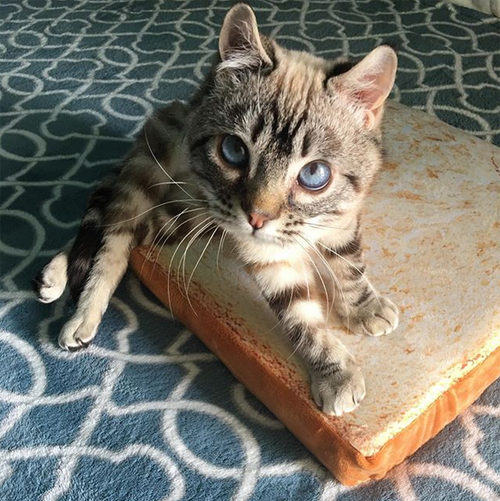 "There have been very few cats diagnosed with it and sadly their lives have been far too short," says Shanta, and she was understandably devastated when the veterinarian, without a definitive diagnosis, told her Roo probably only had between two weeks and six months to live. However, Shanta was confident she would be able to alleviate Roo's discomfort, so instead of euthanizing the special needs kitten, she decided to do everything she could to give him the life he'd always deserved.
View this post on Instagram
"I looked down at the exam table to see this little four pound munchkin who had never known love or tenderness, a warm bed, or a gentle touch, and I made the executive decision to still bring him home with me as planned," remembers Shanta. "My heart was broken and I was scared of what lay before me, but I had to give this boy my heart, even if it was for just a day. I was determined to let him know that he was loved and that his life matters."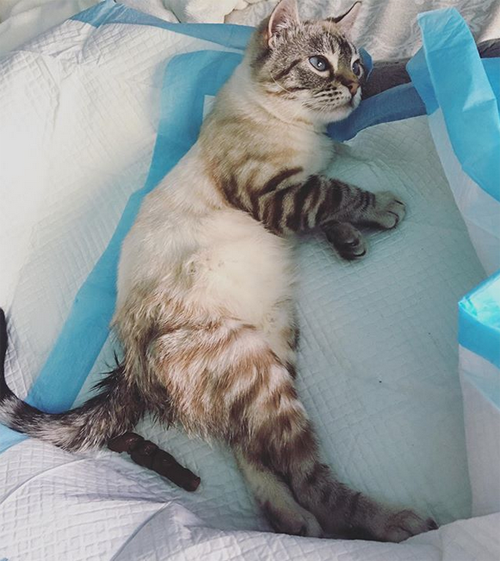 Shortly after arriving home with Roo, Shanta contacted Trident's dad, and he immediately put her in touch with the MPS Army Foundation, a non-profit organization dedicated to eradicating the rare disease through education and DNA testing. The MPS Army Foundation mailed Shanta a urine collection kit which she completed and sent to the University Of Pennsylvania School Of Veterinary Medicine's metabolic testing laboratory.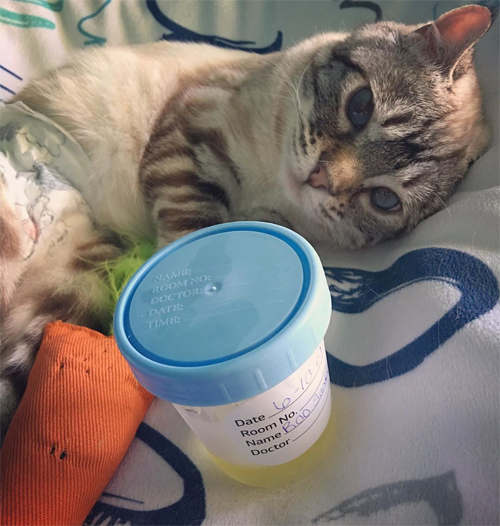 While awaiting the results, Shanta started Roo on a high-quality diet and began giving him supplements and using a medical device to help improve his health and make him more comfortable. "Roo uses an Assisi Loop Lounge, NHV Natural Pet Products, and My Best Bud to alleviate any inflammation and discomfort along with other supplements that are added to his diet each day to help with digestion and nutrient absorption," explains Shanta.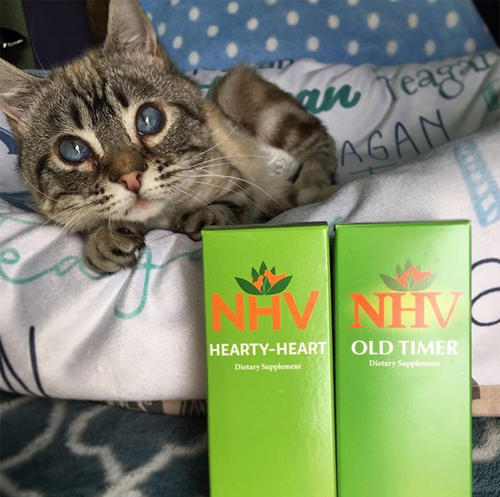 Four months after that fateful day at the vet's office, Roo is doing extremely well, and while the University Of Pennsylvania School Of Veterinary Medicine confirmed he has mucopolysaccharidosis, Shanta is confident he's not suffering in the slightest. "We know he's feeling better because Roo now stretches out his body himself and now he even makes biscuits!" explains Shanta. "He plays with his toys, has a consistently great appetite, and he will kiss you until he leaves raw patches on your skin if you let him."
View this post on Instagram
However, because mucopolysaccharidosis causes Roo to have poor anal tone, Shanta has to manually express his bowels, and he wears diapers which have to be changed multiple times a day. Also, due to his lack of mobility, Roo needs help eating, making him more like a newborn human child than a typical kitten his age.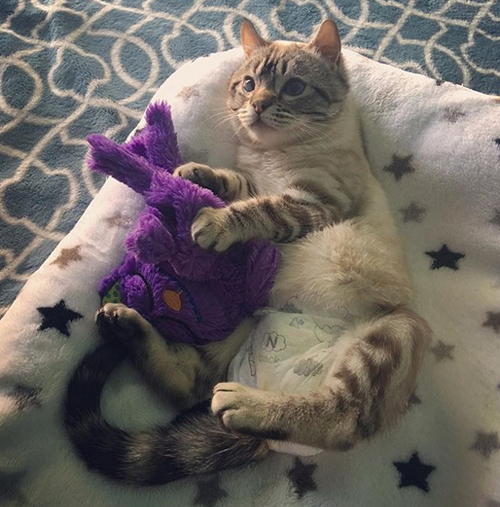 Fortunately, Shanta is more than happy to give this special cat the extra care he needs to thrive, and she's so thankful she's the person who gets to dote on Roo. "One look into his deep blue eyes and one can truly see how grateful he is to be cherished," says Shanta. "Roo is safe now. His days are filled with toys, tasty food, treats, blankets, stroller rides, book reading, snuggles, and most of all, pure unconditional love."
View this post on Instagram
Unfortunately, due to the nature of mucopolysaccharidosis, Roo's health won't remain stable forever, and Shanta realizes that as his caregiver, it is her responsibility to make sure he never has to suffer. "Roo is technically considered to be hospice, so it is my job to monitor his health and well-being and place it above any of my desires to simply have him here with me," explains Shanta. "The heartbreaking truth is that one day he will begin to decline and no amount of anything I could ever do will change that."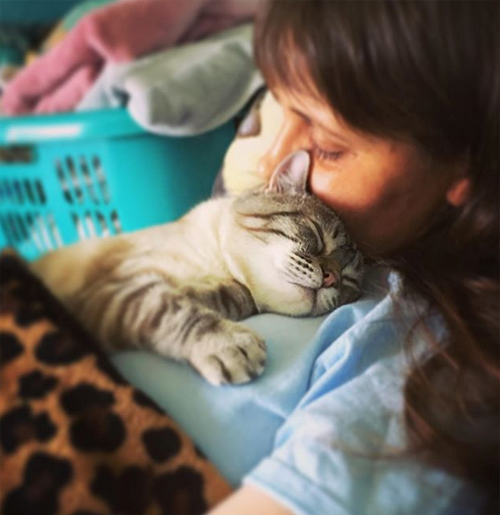 Unless a breakthrough happens very soon, Roo will inevitably succumb to mucopolysaccharidosis at some point in the future, which is why Shanta is not only determined to make the time he has left as happy as possible, but also to do everything she can to prevent other cats from being born with this virulent disease.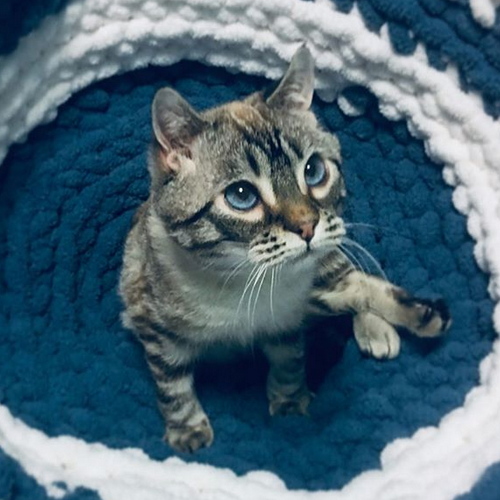 "Spaying and neutering pets is the cornerstone of the resolution to end the suffering of many special needs cats that are born in unwanted litters left to die in dark, dirty garages or in the streets," says Shanta. "Congenital defects and injuries that cause severe abnormalities can be avoided if not completely eradicated with the love and attention that is brought by simply practicing good TNR [trap-neuter-return] tactics."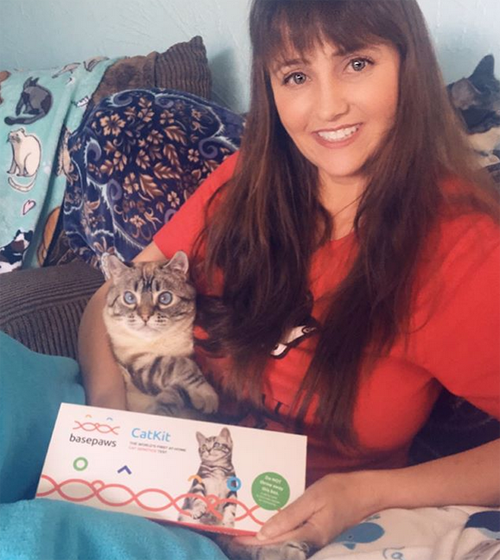 By sharing Roo's story, Shanta hopes other people will be inspired to help the cats in their communities, whether it's by getting involved with TNR or fostering for their local rescues. While Shanta realizes not everyone is in a position to care for a special needs cat like Roo, she believes giving him the chance to live his live with love and dignity, as well as the joy he has given her and her family, is more than worth the sacrifices she has had to make.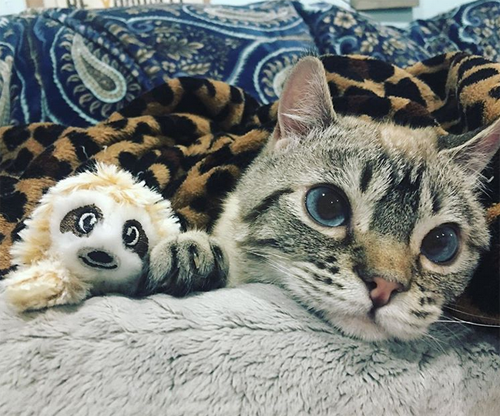 "Each day he shows us how happy he is to be a part of a family and to be loved wholeheartedly," says Shanta. "He is incredibly loved and brings our family nothing but joy. We truly believe that Roo is a precious gift."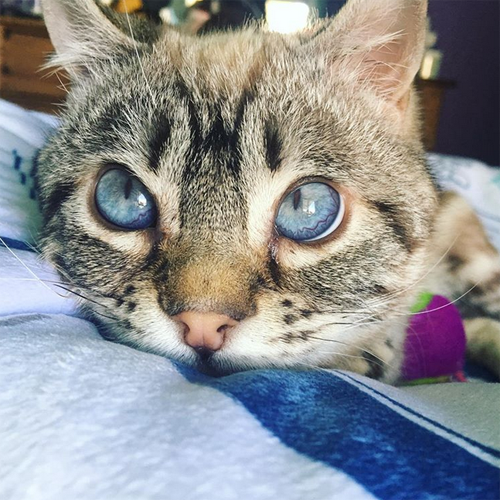 To learn more about this adorable kitten, you can follow Roo on Instagram.