When Karina, a volunteer at The Cat Shack, learned that an FIV positive cat named Mango was at a kill shelter in Philadelphia, she was concerned that the former street cat would be euthanized before he was given the chance to find a forever home. "Karina found it in her heart to foster him," says Sigourney Portner, an Adoption Center Volunteer at The Cat Shack. "Since he was at a kill shelter, he likely could have been time stamped (scheduled for euthanasia) fast due to his FIV and physical condition."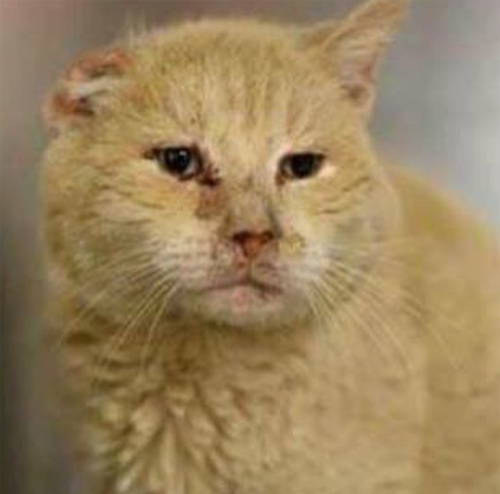 In February 2017, The Cat Shack rescued Mango from the Philadelphia shelter, and a medical examination revealed that he was approximately five years old and his teeth were in bad shape, a common issue for cats with the feline immunodeficiency virus (FIV). "They were decaying and causing him pain," explains Sigourney, "but The Cat Shack was able to take him to a veterinarian and have the decaying teeth removed."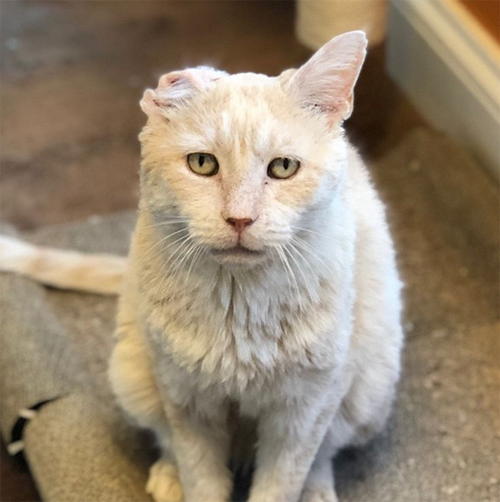 Following the dental procedure, Mango was no longer in severe discomfort, making it easier for him to bond with his foster mom Karina. Over the course of several months, Karina helped Mango come out of his shell, and in October 2017, this handsome ginger boy moved from his foster home to The Cat Shack's adoption center located inside of Dog Town, a rescue in Colmar, Pennsylvania.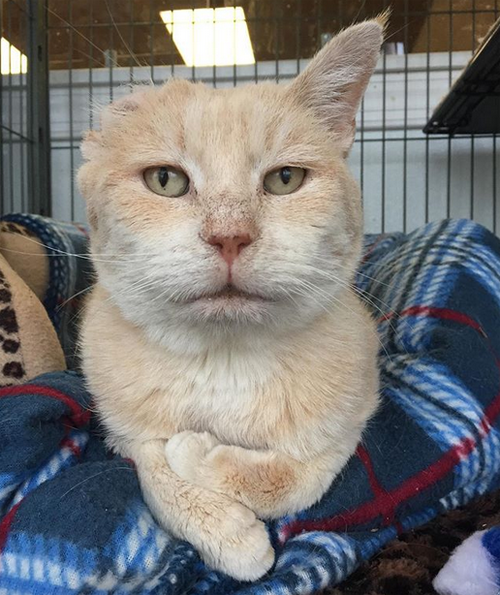 "Mango was very calm and composed upon first coming to the adoption center," says Sigourney. "He enjoyed chin rubs, but not being picked up. Within a few months, he was okay with being picked up — not excessively — and began to sit on laps." With the help of everyone at The Cat Shack, Mango is now a playful and affectionate cat who is looking for his forever home, and while he has FIV, a condition that causes him to have a weaker than average immune system, he is an otherwise healthy cat who is perfectly capable of living with uninfected cats.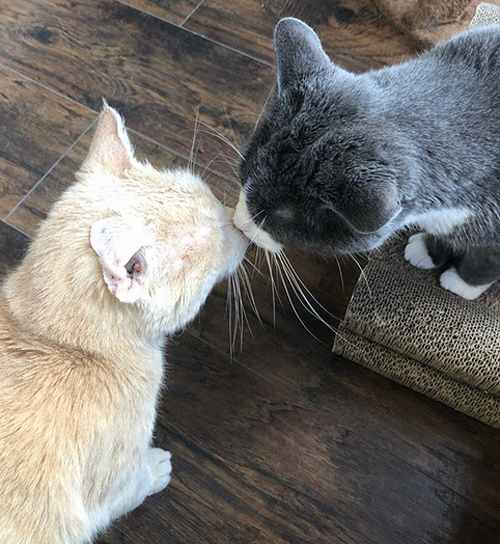 "FIV isn't as easily transferable as people once thought," explains Sigourney. "It would take a very deep, blood-drawing bite to transfer it [to another cat]. It can't be transferred through litter box use or sharing food or water dishes. Cats with FIV can live a wonderful life with the care and love from their adoptive parents."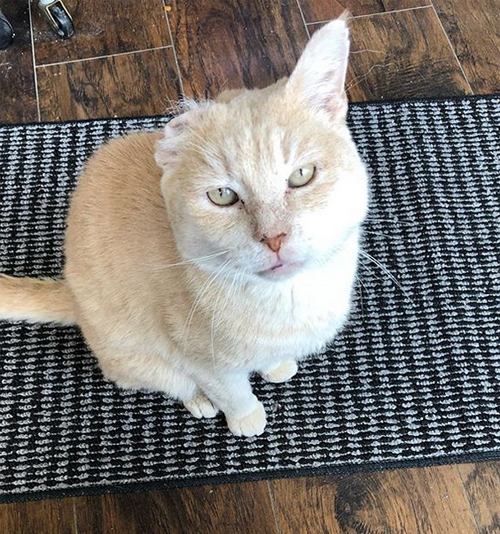 However, because FIV cats are more susceptible to illnesses than uninfected kitties, it's important for Mango to find a home with people who will monitor his health closely, making sure he gets medical attention at the first sign of illness. Otherwise, Mango isn't all that different from cats without FIV, and the staff at The Cat Shack often forgets he has the virus. "When I'm at the shelter with Mango, his FIV positive status doesn't even cross my mind," says Sigourney. "He acts, plays, loves, purrs, and snuggles like any other cat."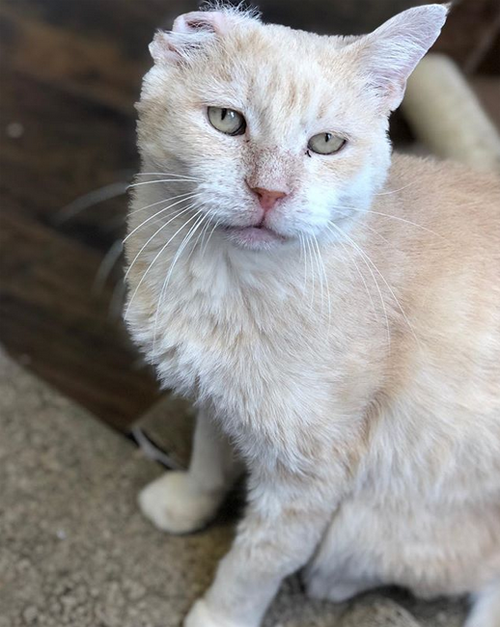 In fact, this former street cat loves being around people, and while Mango doesn't necessarily enjoy being held, he likes cuddling with his friends at The Cat Shack. "He will sit on your lap as long as you will let him," says Sigourney. "He loves attention from humans."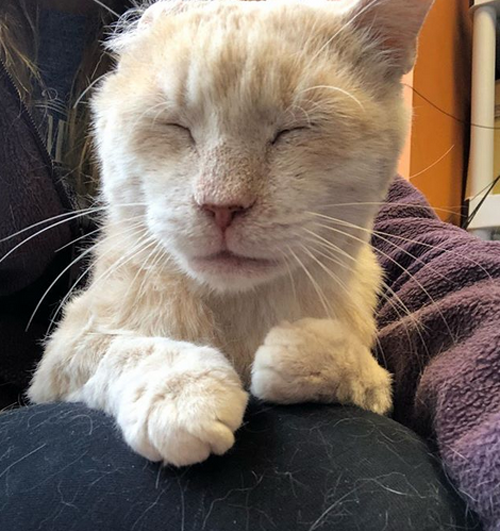 Mango also likes to play with a string on a stick, and he adores getting his chin scratched, but there's nothing this special boy loves more than food. "Mango's absolute favorite activity is eating!" says Sigourney. "He doesn't have teeth, so he primarily eats wet food. He is always so excited for dinnertime."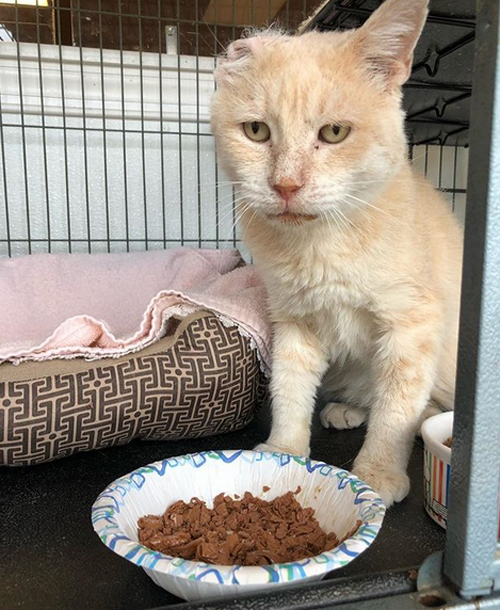 It's been more than a year since The Cat Shack rescued Mango from a kill shelter last February, and during the past 18 months, this handsome ginger gentleman has endeared himself to everyone at the rescue, especially Sigourney. "I have made it my current personal goal to see him get adopted to a family that he deserves," says Sigourney.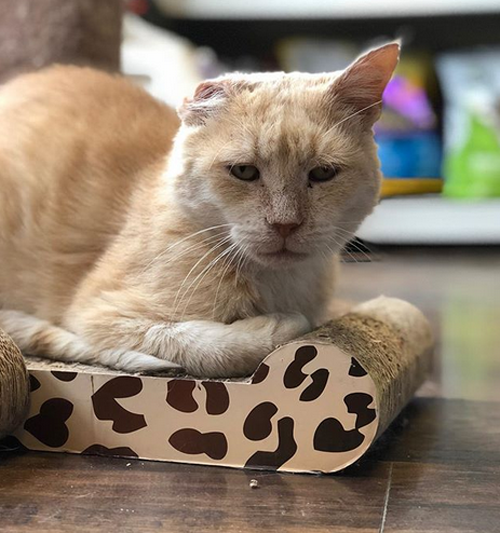 While she realizes it may take Mango longer to find a forever home because he has FIV, Sigourney is confident this 6-year-old kitty is destined for a wonderful family. "All special cats deserve to have loving homes, no matter what their illness or injury is," says Signourney.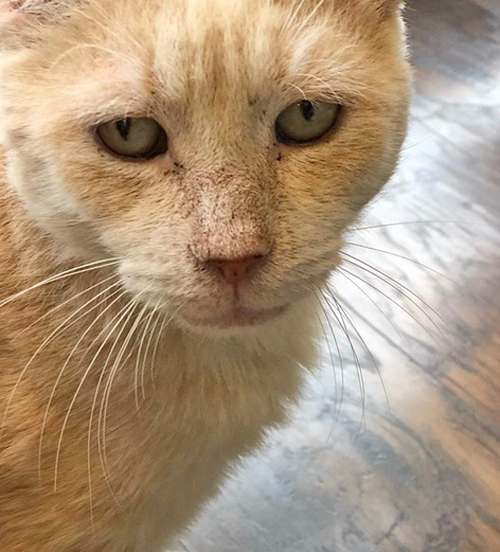 When Mango finally gets adopted, there's no doubt he will be missed by The Cat Shack's staff and volunteers, which is why they're so determined to place him with people who are as special as he is. "Mango means the world to me," says Sigourney. "He is so loving, patient, and kind."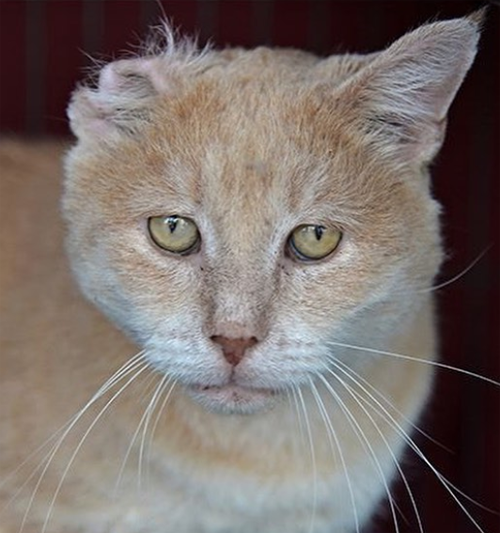 To learn more about this handsome cat, you can follow Mango on Instagram.
If you're interested in adopting Mango, please contact The Cat Shack.