UPDATE: Otto found his forever home after his amazing foster mom decided to adopt him — we're so happy for this special boy!
When Tara Kawczynski, president of The Odd Cat Sanctuary, learned about a cat who had been hit by a car and taken to a shelter in New York City by a good Samaritan, she knew she had to help the young tabby and white feline. "He was found with 27 old puncture wounds throughout his body," says Tara. "He was emaciated and had a broken leg and cuts and scrapes all over."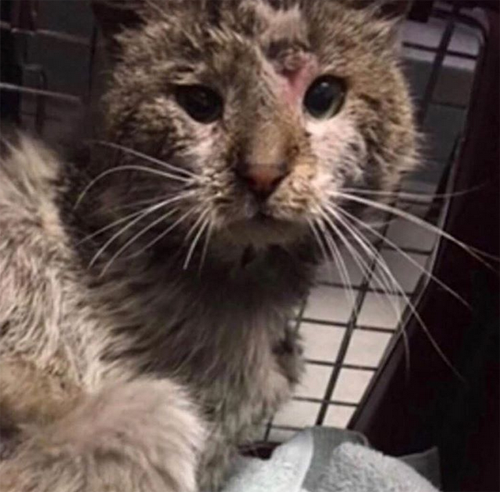 While there's no way to know exactly what the cat's life was like before he ended up at Animal Care Centers (ACC) of New York in May 2018, it didn't take long for Tara to conclude that he had almost certainly been the victim of unspeakable cruelty. "It seems from his injuries he was abused and tortured," says Tara.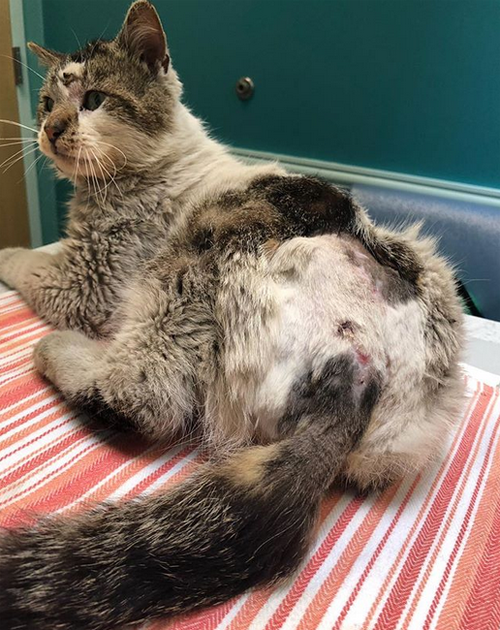 A medical examination revealed that the cat was approximately two years old, and at some point in the past, he'd broken his leg. However, he'd never received treatment for the injury, so the limb healed on its own, leaving him with a pronounced limp.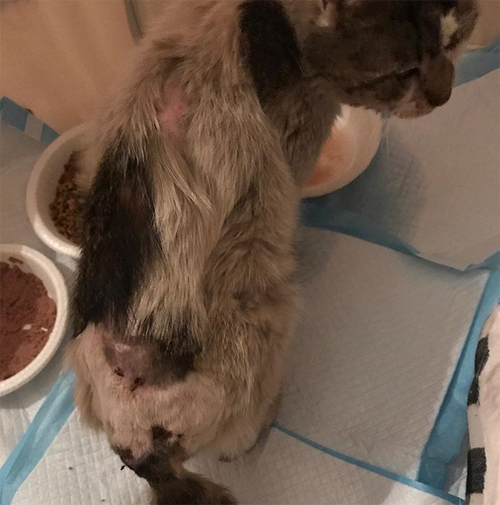 Despite his many health issues, Tara was determined to help the two-year-old cat, and this tabby and white boy was rescued by The Odd Cat Sanctuary in May 2018. "We saved him from a wonderful shelter, the ACC of NY," says Tara. "He was in really tough shape when we got him."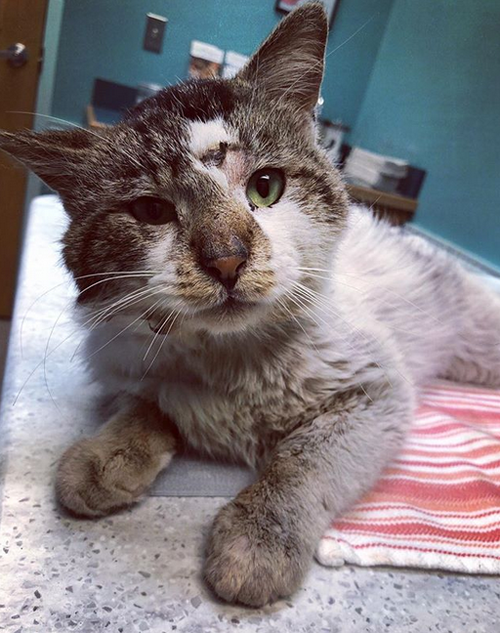 While other rescues may not have been willing to take on a cat with so many serious injuries, The Odd Cat Sanctuary — an animal rescue based in Salem, Massachusetts — specializes in helping those who are often considered unadoptable, including senior, semi-feral, neglected, abused, and special needs felines.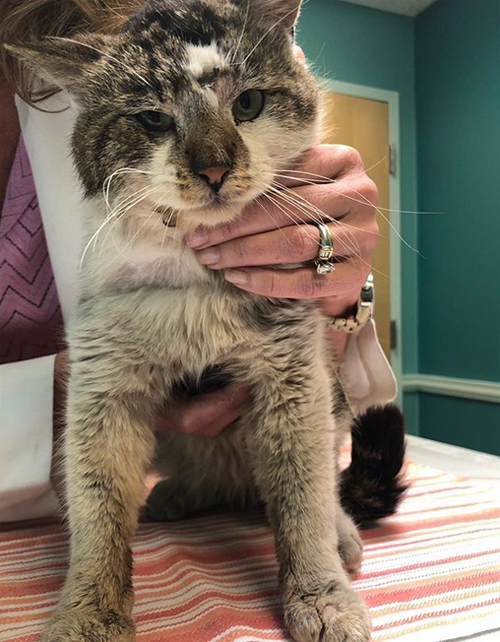 Shortly after rescuing the bedraggled cat, Tara asked her followers on social media to help her choose a name for the two-year-old tabby and white boy. "Someone suggested Otto and we loved it and just thought it fit him perfectly!" says Tara.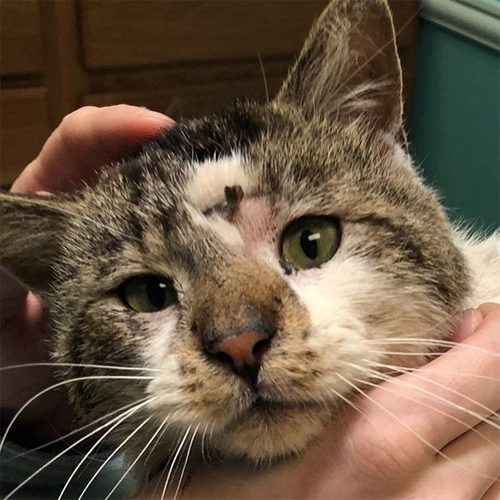 While no one at The Odd Cat Sanctuary can be certain of what Otto's life was like before he was hit by a car and taken to the shelter in New York, Tara believes that because this young cat is incredibly friendly, he most likely had a family in the past that abandoned him.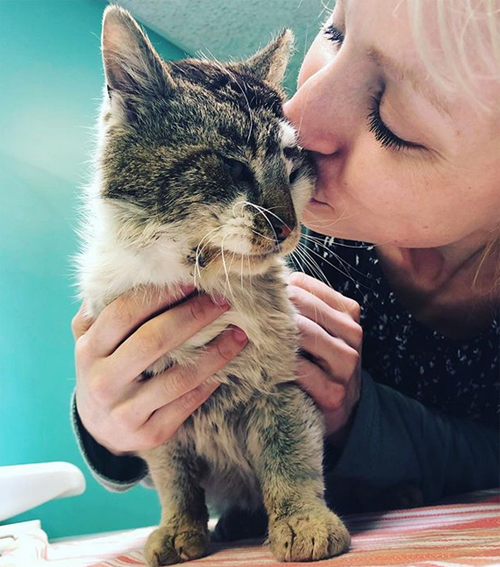 Fortunately, shortly after Otto was rescued, he went to live in a foster home, and over the last few months, he's been recovering from his injuries and readjusting to life as an indoor cat. "He loves to eat, loves to be brushed, and loves his foster siblings," says Tara. "He just started to play this week!"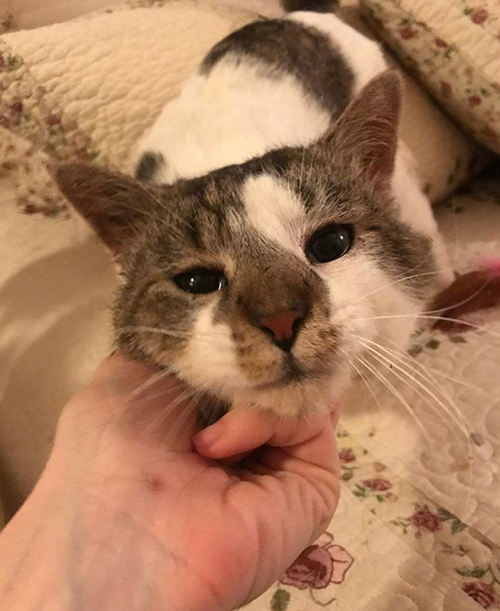 While Otto has made remarkable strides, he will have to have his injured limb amputated, so this handsome cat's foster mom is making sure he gets plenty of rest before the surgery. "It isn't too tough as he's kind of slow moving from all he's been through," explains Tara.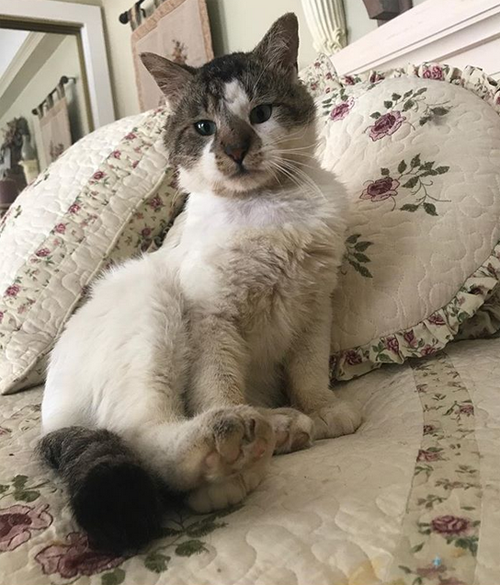 Once Otto recovers from the surgery — which is scheduled for July 10, 2018 — he will be available for adoption, and Tara is determined to find him the perfect family. "I just want to give Otto the whole world and make sure he never knows another day of sadness," says Tara.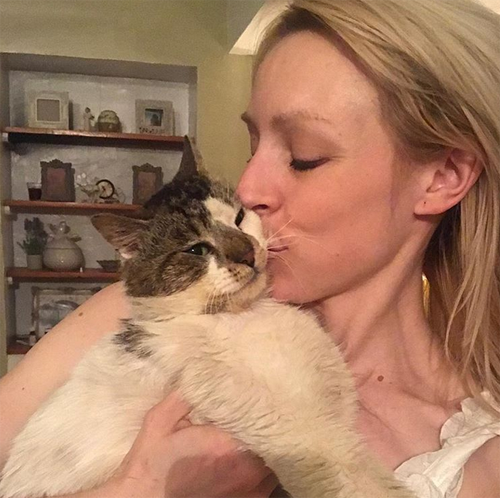 While some people might avoid adopting a cat like Otto, afraid he might require a lot of medical attention in the future, Tara is confident that won't be the case for this special boy. "We are doing everything to make Otto comfortable, happy, and healthy," says Tara.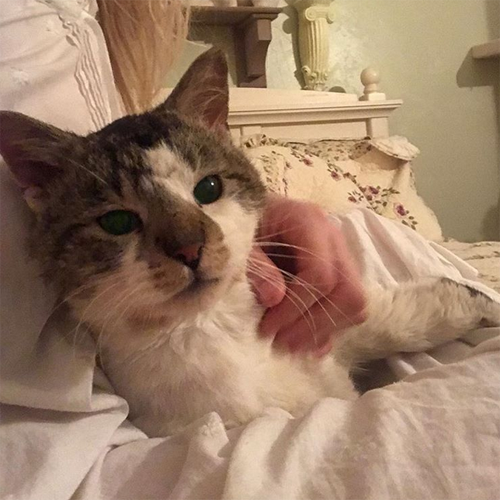 Incredibly, while Otto was most likely abandoned and abused before he was rescued, he's not fearful or aggressive, which is remarkable considering everything he's endured. Instead this former street cat is affectionate and friendly, and he's endeared himself to everyone at The Odd Cat Sanctuary with his resilience and sweetness, especially his foster mom and Tara. "He's a fighter who doesn't let his past affect him," says Tara. "He loves everyone he meets!"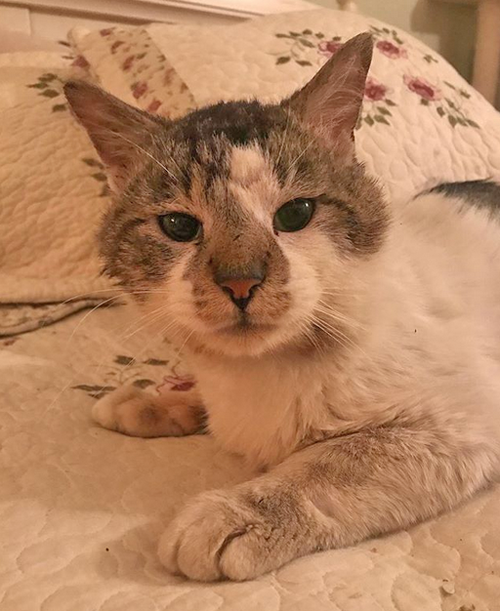 To learn more about this adorable boy, you can follow Otto on Instagram.
If you're interested in adopting Otto, please contact The Odd Cat Sanctuary.